I love hanging out with authors. Besides being a blessing and pure fun to get to know the people who create the stories that I love, I am fascinated by the process by which those tales arise. "Voices in their heads," uncooperative characters with minds and wills of their own, and characters invading "real" life by impacting writers' moods or even their purchases at the grocery store are often common threads in conversations with authors; however, the point—sometimes obscure—at which the seed of an idea sprouts to become a book has always piqued my interest.
At the recent International Christian Retailers Show (ICRS) in Orlando, Florida, I had the privilege of interviewing several authors about their latest or upcoming novels. I was intrigued to learn how their stories were birthed.
Jocelyn Green, Wedded to War (Moody, July 2012)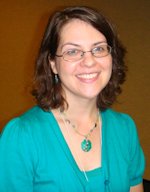 While in Gettysburg researching their archives, I read diaries, journals, and letters from women who were there after the battle. Lots of civilians and nurses came to help. One of those nurses, Georgeanna Woolsey, is the historical figure that Charlotte Waverly is based on. Reading these primary sources is not like reading a history textbook. The handwritten account by these real women comes to life. It doesn't feel like it was 150 years ago! It was very dramatic and emotionally moving. When I got home I did all the research I could on Georgeanna Woolsey, because she gave up so much wealth in New York City to become a nurse and endured horrible conditions. In the early years of the Civil War, it seemed like the North was losing, so she gave up a lot for a cause that might not have won. I thought that someone should write this as a novel. I didn't think it would be me!
Colleen Coble, Tidewater Inn (Thomas Nelson, July 2012)
I was standing in the harbor at St. Croix and spotted a harbor camera right there. I called my parents and said, "Here's the u-r-l; get on the computer and we'll wave at you from the harbor cam." Of course, with my twisted brain, as I was waving and calling, "Hi, Mother! Hello, Dad," I thought, What if something happened to me right in front of them, where they couldn't do anything about it thousands of miles away? That was the jumping-off place where that story came from. Also, I'm very interested in historic preservation so it was fun to have Libby interested in that. We have an old Victorian house that we've restored, so I know so much about that kind of stuff.
Dan Walsh, The Reunion (Revell, September 2012)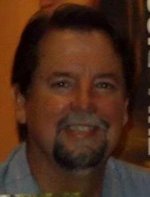 While researching an earlier World War II book, I came across two different true stories that were similar and really struck me. Two gentlemen did crazy, heroic things that saved several lives during the war. They received the Congressional Medal of Honor. Most who receive this medal do so posthumously because they die doing their courageous deeds. These guys came back and lived lives of virtual obscurity, one of them becoming a custodian at the Air Force Academy for over twenty years.
A cadets did a research project on the Congressional Medal of Honor winners and discovered that the custodian, effectively invisible to the cadets and instructors, was a recipient. That year at the academy graduation ceremony, they surprised him by honoring him. He became a celebrity at the academy, yet he retained his humbleness. I decided to write that story; however, I set it in the Vietnam war.
Ronie Kendig, Trinity: Military War Dog (Barbour, September 2012)
Growing up, I read classics such as Where the Red Fern Grows, Lassie, Old Yeller, and many more―stories of heart and loyalty. So it was no surprise that I fell in love with a story sent via e-mail by a dear friend. But the great irony was that the story was an incredibly convincing and compelling hoax about a military war dog who lies in wait, alone and knowing his handler has been taken captive. The dog waits till darkness falls, then sneaks through the night and saves his handler by killing one of her captors then chewing the ropes that tied his handler. They escape death by the fierce bond expressed through these words by Lord Byron: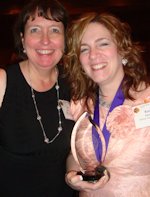 The poor dog, in life the firmest friend.
The first to welcome, foremost to defend.
Curiosity propelled me down one of the most adventurous paths I'd ever encountered. As I dug deeper into the lives of these amazing military war dogs, I could not resist the idea of a series focused on these furry, four-legged military heroes. Thus was born the series A Breed Apart, which includes Trinity: Military War Dog.
Martha Rogers (work in progress)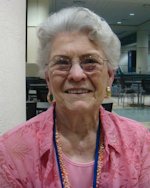 My next series is set from 1865 to the 1880s, loosely based on the story of my great-grandparents. My great-grandfather was captured in the Battle of Nashville, taken to Point Lookout Prison in Maryland, and then released around the time of the armistice. He then came home with his brother to Louisiana and married my great-grandmother. We have been in the church where they were married and have seen their marriage license! I thought that was such a neat love story that I wanted to write it. I embellished to fill in the gaps that we don't know anything about. In the series, I write about her sister then their daughter.
Anita Higman A Merry Little Christmas (Summerside, October 2012)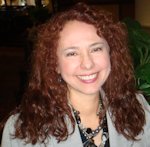 Set in the early 1960s, it's a little bit about Jim Crow, a little bit about falling in love, and a little bit about two people colliding from very different worlds. The heroine is an Oklahoma farmer's daughter and the hero is extremely wealthy. I grew up on an Oklahoma farm so I infused many scenes with real-life farming activities. A scene where they are starting to fall in love is when they're birthing piglets! It's so easy in romance to get stuck in a cafe, sipping coffee or tea. I wanted to do something really different so I thought, What if I open the novel with her slopping hogs?
Debby Mayne, Waiting for a View (The Bloomfield Series, B&H, July 2012)

The idea for the Bloomfield series, which is written by a community of eight authors, was actually Tamela Hancock Murray's idea (our agent). She sent it out to all of her authors and said, "What do you all think?" A bunch of us latched on to it. Some decided it wasn't right for them, but the eight of us got really excited about it.
The town of Bloomfield is full of quirky characters of a variety of ages. You have your meddlesome busybodies, and the Garden Club runs the town. Most of the books have some romance in them. It includes widows and some divorced characters (which happened before the stories), as well as those who have never been married, and children. The characters love to get involved in one another's lives. The president of the Garden Club is an eccentric woman who has her nails done according to the season. During the winter, she might have snowflakes on her nails.
In July she's likely to have red, white, and blue fingernails. Naomi is my favorite character in all my stories. She's not the main character, but she takes over sometimes. She's pushing eighty but she's spry and gets involved in everybody's business. Past president of the Garden Club, she believes she can do whatever she wants. The current president is about twenty years younger than she is. They clash yet work well together when push comes to shove, especially when it comes to matchmaking. I can't forget the parrot named Murray (named after our agent), a bad birdie who does all kinds of naughty things. The bird is outspoken and usually says the wrong thing at the wrong time.
---

---