How do writers spend Christmas? We asked some of our She Reads selected authors from 2011 to share a favorite tradition with you this month!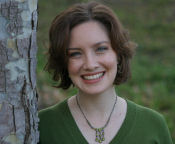 Christmas in the Strobel family always includes roast beef and Yorkshire pudding for dinner, a traditional British meal that my Scottish grandmother passed on to my mother. There's always a battle to see who will get the last slice of pudding (yes, you read that right, slice―this pudding is more like a pancake). Now that half of us are allergic to gluten, we've had to improvise the recipe a bit, and the nonallergic folks are thrilled to get an entire pan of it to themselves! Dessert is always Christmas cookies: shortbread cookies, gingerbread, and peanut butter bonbons. Yum! I'm counting down the days now!
―Alison Strobel, author of Composing Amelia and other books about life, love, and faith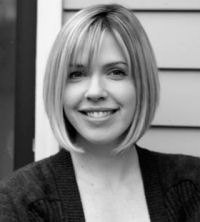 In my family, we believe in fruitcake. Most people don't like fruitcake. In fact, let's be real: Most people hate fruitcake. I once worked in an office where a fifteen-year-old loaf of petrified fruitcake made its journey each Christmas from cubicle to cubicle, wrapped as a gag gift. The truth is few people appreciate a good fruitcake. But my late grandmother, Cecelia Fairchild, did. Each year when December 1 rolled around, despite various debilitating illnesses, she'd manage to send us a care package brimming with presents and, of course, fruitcake—always wrapped in brandy-soaked tea towels (so strong, it made your eyes water!) and nestled snug in a holiday tin. For Nana, as we called her, Christmas just wasn't Christmas without fruitcake. And as time passed, I began to see why. No matter what family crisis, personal trial, or emotional upheaval the years brought, fruitcake was a constant. Nana passed away unexpectedly two years ago, and Christmas hasn't been quite the same since. But, her traditions live on in the fruitcake my sister, mom, and I bake every Christmas. I know she'd be proud.
―Sarah Jio is the author of The Violets of March and The Bungalow (to be released 12/27/12). Her next two novels will be published by Penguin (Plume) in the months ahead. Sarah is a frequent contributor to major magazines, including Real Simple, Glamour, Health, and Redbook. She lives in Seattle with her husband and three young boys. Learn more about Sarah by visiting her Website, www.sarahjio.com).

Some of our Christmas traditions have developed as a result of the various places we've lived as a family. For the last ten years, we've lived in a beautiful area of the Texas Hill Country that was pioneered by Norwegian settlers. Every Christmas Eve, we drive far into the country to a beautiful old church built stone-by-stone by homesteaders in the 1800s. The church has never been modernized or wired for electricity. There's nothing like driving through the hills and seeing that little church ahead, golden lantern light spilling from the windows and the scent of smoke from the woodstove hanging low in the night air. Christmas Eve service is a sweet, reverent experience, with neighbors gathered to worship and the old pipe organ playing in the balcony. I can't help thinking of all the people who have come and gone from that church in over 150 years, and the common thread that unites us: faith.
―Lisa Wingate is an award-winning journalist, magazine columnist, popular inspirational speaker, and a national best-selling author. She is married and the mother of two sons. The Wingate family makes their home in Texas. Lisa's book, Dandelion Summer, was a She Reads selection.
Every year at our house, since the kids were very little, we've celebrated Jesus' birthday on Christmas Eve by giving Him presents. For each of us, our present was always a promise, something to do for Him for the next year. We'd write the promise on a piece of paper, sign it, then put the paper in a little box, wrap it up pretty, and put a gift tag on it: TO JESUS! When the kids were really young, we'd help them write their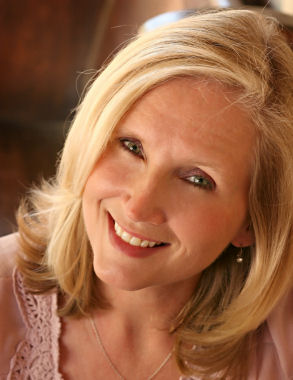 gift-promises. For example, the year he was three, our son Justin choose this gift: "Dear Jesus. My gift to you this year is not to scream when I don't get my way." Sometimes the kids would write that their gift was to take better care of their toys, or to be kind to the kid at school who was hard to like, or to give freely a tithe of their income. The cool thing is we've been doing this for more than twenty years. And those pieces of paper are the same ones we started out with. We just keep using the same piece of notebook paper over and over. It's sweet to see our kids' penmanship change―and the scope of their gifts―through the years. We unwrap last year's gifts o Jesus on Christmas Eve, talk about how we did, then make a new gift-promise and wrap it for next year. When the Christmas things get put away on New Year's Eve, those six little presents are wrapped and ready for their yearlong wait in the box. It's always such a treat to honor Jesus this way with birthday presents that we know He will like!
―Susan Meissner is a multipublished author, speaker, and writing workshop leader with a background in community journalism. Her novels include The Shape of Mercy, named by Publishers Weekly as one of the 100 Best Novels of 2008. She is a pastor's wife and a mother of four young adults. When she's not writing, Susan directs the Small Groups and Connection Ministries program at her San Diego church. Visit Susan at her Website: www.susanmeissner.com.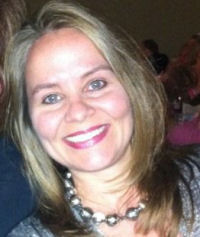 Every Christmas Eve our kids get new pajamas from their grandparents to wear to bed that night. I love that the Christmas morning pictures always feature them in their brand-new jammies. Christmas Eve for us also means church, then coming home to meatball stew in the Crock-Pot, brownie trifle waiting in the fridge, and opening one present before bed. We might do a lot of running around in the weeks before Christmas, but by the time Christmas Eve and Christmas Day rolls around, we're ready to rest and spend time at home enjoying one another. That means as little work as possible for mom, too!
―Marybeth Whalen is one of the two directors of She Reads and the author of The Mailbox, She Makes It Look Easy, and the upcoming novel, The Guest Book. She and her husband, Curt, are the parents of six children ranging in age from college to kindergarten. The family lives in North Carolina.
Our family does a number of things each Christmas but our favorite is making the Pioneer Woman Cinnamon Rolls and delivering them to our neighbors for breakfast on Christmas morning. The kids and I roll them out and bake them; then my husband trudges through the snow (if we're lucky enough to have it) and delivers them to our friends up and down the street. It's a hit every year! Here's the link if you'd like to make them: http://thepioneerwoman.com/cooking/2007/06/cinammon_rolls_/.
―Ariel Lawhon is the other director of She Reads and the author of eye of the god. As a homeschooling mom to four boys, she spends her time swimming in a sea of testosterone and trying to find quiet moments to write. The Lawhon family makes their home in Texas.
---

---