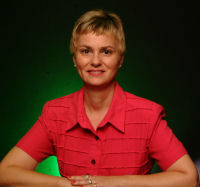 Margaret Daley, an award-winning author of eighty-two books, has been married for over forty years and is a firm believer in romance and love. She wrote for various secular publishers before the Lord led her to the Christian romance market. She currently writes inspirational romance and romantic suspense books for the Steeple Hill Love Inspired lines, romantic suspense for Abingdon Press, and historical romance for Summerside Press. She is the president of American Christian Fiction Writers (ACFW). When she isn't traveling, she's writing love stories, often with a suspense thread, and corralling her three cats that think they rule her household.
You were a teacher for special needs children for twenty-seven years and have recently retired. Where did your writing career begin, and what did it take to get contracts for these eighty-two titles!
I started writing seriously in 1978. I sold my first book in 1980, which came out in April 1981 with Silhouette Romance. I continued to write, producing twenty books with Silhouette and Dell mainly. Then I went through an eight-year dry spell where I couldn't sell a book. After I sold a book to Kensington in 1996, I sold six more books before my career took a totally different path. A story came to me that could only be told with a faith element in it. This book, which I sold to Love Inspired in 2000, started my career in the Christian fiction market. I found my home as a writer.
Romance and suspense seem to be your genres of choice, and you have won many awards, including the American Christian Fiction Writers' Book of the Year Contest, the Golden Quill Contest, and the Holt Medallion, to name a few. What draws you to these genres? How do you feel when you win awards for your writing?
I think love is what makes the world go around. I love a good love story and the hope you receive at the end of a romance. But my all-time favorite genre to read is suspense/adventure. That's why I enjoy writing romantic suspense. I get to write in two areas I love to read. I feel honored and thrilled when I win an award.
Would you write even if there were no rewards for doing so?
During my eight-year dry spell, I tried to quit writing several times, but I always came back to it because it was part of me. I couldn't walk away even when I wasn't selling. Now looking back, I think the Lord was setting the stage for me to write Christian fiction.
Of all the stories you have written, do you have a personal favorite?
I have really enjoyed writing several books, but the one I had to tell was Saving Hope. Even when I received rejections from publishers on the story, I felt the Lord wanted me to tell it for someone.
Tell us about your latest project. What excites you about it? What do you hope readers will take away from the story?
The story is about human trafficking. I particularly focus on young teenage girls in this country—how they are caught up in it, what can happen to them. I wanted to show there is hope through the Lord, even in tough situations/subjects.
We hear more and more about human trafficking, which is the central theme of your latest book, Saving Hope. What was the inspiration behind this story?
I taught middle and high school for many years—the ages of the teens who are being drawn into child prostitution, often kidnapped to do it. I wanted to do something to let people know this is not just a problem in other places in the world but here in the United States. Our children are our future. We need to protect them not exploit them.
Kate Winslow is another heroine who finds strength beyond her comfortable boundaries—strength that enables her to reach out to young girls in danger of being abducted into the sex slave trade. What inspired this character? What is her greatest strength? Her greatest weakness?
Her greatest strength is her passion for her cause. Her greatest weakness is her relationship with her mother.
Your story is about a modern theme, and you have included an almost classic hero, a Texas Ranger, to play a major role in the story. What research was required into the Texas Rangers to make this character come alive on the page? What do you like most about Wyatt Sheridan?
I like Wyatt's integrity the most. When I think of the Texas Rangers, I think of that integrity. I admire them as a law enforcement agency. They cover a lot of area for so few of them (under 150 for the whole state of Texas). I went to Garland to Company B's headquarters. I interviewed the receptionist and a Texas Ranger. He answered questions when they come up. I recently finished the third book in the series.
Saving Hope is the beginning of a new series. Can you tell us a bit about the series? What do you hope readers will take away from this series?
The second book is called Shattered Silence and will be out in October of this year. The theme in that book is various kinds of bullies in our society. As a teacher, I saw the effects of bullies on kids. It was heartbreaking. The third will be out in Spring 2013. I have titled it Scorned Justice, but that might be changed. This book is about revenge and its effects on people. There are endless stories that could be told about the Texas Rangers in different parts of a big state.
What kind of writing schedule is required for you to be comfortable contracting five books at a time? How many books do you work on at once?
I work on one book at a time. If I didn't, I would mix up the stories I'm writing. I have a weekly word count I set for myself. I write at least six days a week, sometimes seven, depending on my deadline.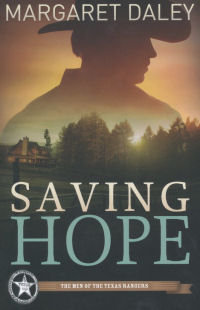 What is your favorite and least favorite parts of the writing process?
My favorite part is putting the story together—plotting it. My least favorite is the final read-through. By then I'd rather not read the story yet again. It becomes hard to tell if I said or explained something too much.
You also offer writing help to other authors and currently serve as the president of the American Christian Fiction Writers. What do you enjoy about the company of other writers? Do other writers feed your creative process?
Another writer will understand my journey better than others who don't write. I love talking writing but even more so brainstorming with other writers. That sparks my creativity.
Do your family members read your work? Who is your biggest fan?
My mother-in-law (and my mother when she was alive) is my biggest fan, but I have to say my two oldest granddaughters (nine and eleven) are starting to read them. They tell their friends about me. And my two youngest granddaughters want books when the two oldest get some. They pretend to read the books, although they are only three and four.
Do you enjoy interacting with readers? What has been the most memorable response from a reader?
Yes, I enjoy interacting with readers. Some of the most memorable responses from readers are when my story helps them get through a tough time or helps them with a problem.
What is your favorite pastime when you are not writing?
Reading. I love to read, especially suspense/adventure/thriller books.
Do you have any parting words of encouragement you'd like to share with other writers and those who enjoy reading your work?
If you are a writer, keep working at it. Determination is so important in this business. If you are a reader, I would love to hear from you. What do you like to read in a book? What excites you in a story?
---

---
Kim Ford has been a resident of Alabama for more than ten years. Originally from Georgia, she holds a Bachelor's degree in English from Brenau Women's College. She has spent the past 9 years in sales and marketing and has been an avid reader of Christian Fiction for more than 20 years. A mother of two teen sons both nearing the end of high school, Kim's life is full and blessed. She enjoys singing, writing and spending time with her family. She blogs at: Window To My World