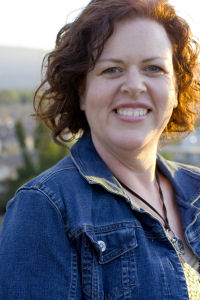 I'm not usually very impressed with my own writing. (Put that in the column of things that a professional author is never supposed to say . . .) I love reading books and at the same time hate it. Love that I get to read how other people tell stories and craft words, and hate that I'm, sometimes, just not that good.
So when the perfect illustration presented itself to me, I was a little more than excited.
You see, my mom passed down a little silver box to me that was once owned by a great-grandaunt from Germany. It was in perfect condition (obviously it had not spent any time around my kids). The box had a rich history and had been handed down through several generations, all of whom had taken beautiful care of the box. And then it dawned on me: what a perfect illustration for Proverbs 4:23 and the value of protecting ourselves from destructive influences. "Above all else, guard your heart, for it is the wellspring of life" (NIV).
And I thought, "I can't wait to use that in a book."
A couple days later, a fellow author asked if I could write a blog post for her site. She wanted something about how to live a fuller life.
Gulp.
Well, I would just have to come up with another illustration. Of course I wasn't going to waste my perfect illustration on a blog post―especially a guest post.
Have you ever had that thought? I'll save the "good stuff" for my professional self, and for marketing, blogs, Facebook, and guest posts I'll use the "other stuff." You know, the words that aren't quite good enough for your book.
My advice? Waste the good stuff.
When we save the good, we work in fear. We don't trust that our brains, or the Holy Spirit, will ever give us anything good again. When we work in fear, we don't do our best work. Writing with freedom produces our best work.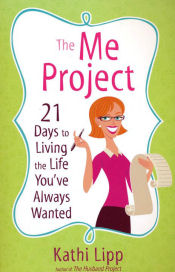 Besides, how are you going to gain new readers, find your Twitter tribe, or add friends on Facebook if all you're giving them is sloppy seconds?
Here are a few ways to "waste" your best words to find more readers and followers:


• Find a great recipe that you know one of your characters would drool over. Post it on your blog and then share the link on Pinterest.com (take a picture of the completed crepes or the Death by Chocolate cake to tempt people to click on your link).
• Create a list of your favorite quotes from the time period you write about. Offer them as a free download for anyone who "Likes" your Facebook Author Page.
• Use your best stuff for guest posts on other authors' blogs. That way you will be compelling enough for their readers to check out your blog and subscribe to you.
Waste your words. That's the great thing about being an author, you get to make up new ones.
---
Kathi Lipp is a national speaker and the author of four books published by Harvest House, including The Husband Project and The Me Project, with five more books coming out in the next two years. Kathi's articles have appeared in dozens of magazines, and she is a frequent guest on Focus on the Family radio and TV. Find out more at http://www.kathilipp.com.
She and her husband Roger are the owners of http://www.ThePlatformBuilder.com, helping authors develop platforms that a publisher can't help but love.
---

---