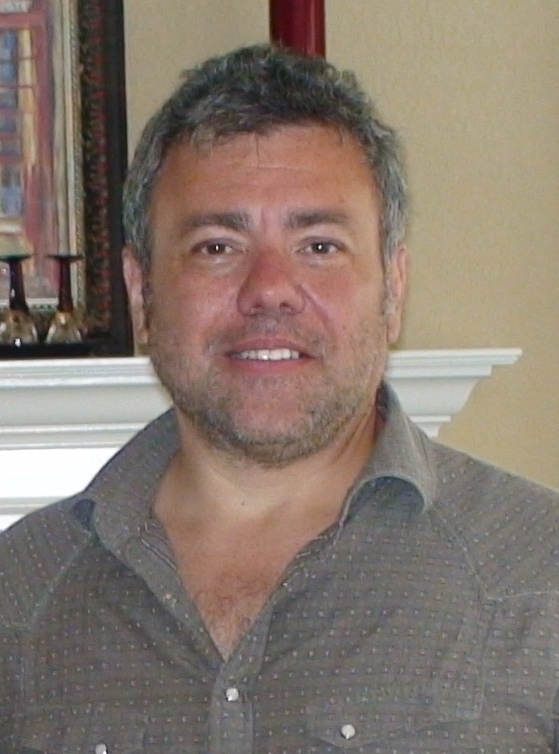 I met Robert Liparulo through his publisher several years ago, and God has allowed us to remain friends. My two sons served as advanced readers for his Dreamhouse King series!
So, it is with great pleasure we will explore his latest novel, The 13th Tribe, and discover a new and exciting direction in his writing career!
The 13th Tribe is the first title in your new series, and it is your first novel since the Dreamhouse King series. Tell us a little about the project―immortals from the time of Moses, armed with modern-day weapons and technology . . . quite a combination!
Some time ago, I started thinking about vigilantism, frontier justice. I think most of us would do something to stop, for example, a child abuser, even if we have to go outside the law to do it (assuming all other recourses have failed). But what are the ramifications to society? To our souls? It's a scary door to open. The best way to examine a topic is to exaggerate it, or see how it functions under extreme circumstances. I wanted to look at vigilantism that way: how far could you take it, what do you become if you practice it over a long period of time?
You can't think too deeply about taking the law into your own hands without eventually thinking about the nature of forgiveness and grace. So now there's God, filing off the edges of my story, shaping it into something bigger than it was before.
The 13th Tribe can be summed up in two words: immortal vigilantes. But really, it goes much deeper. It explores our struggle to grasp God's holiness; our stubborn belief in "earning" God's favor, though we know better; and how our good intentions are twisted when we insist on abiding by our limited logic instead of God's righteous wisdom. All of this in a story filled with action, cutting-edge technology, and complex characters—the kind of story I like reading.
What research went into the formation of this story?
I traveled to many of the locations, read books, and talked to experts about immortality, biology, theology, weapons (like flame throwers), high-tech military inventions (such as invisibility suits), relics, archaeology . . . I filled three six-inch binders with notes, maps, and photographs. I used to be an investigative journalist, so I tend to research a lot. I try to find little gems that either stun readers or make everything in a scene feel just right.
The only way to make such a wild concept as immortality palatable and entertaining is to make everything else in the story as factual and real as possible. All the locations are real and, I hope, detailed enough for readers to get a true feel for each place. And one way the immortals are traced through history is through art—such as the Spinario or Boy with Thorn and Jean Auguste Dominique Ingres's Apotheosis of Homer. I researched biblical events, such as what happened at the golden calf incident, and I studied extra-biblical stories, such as the apostle John being tortured in a vat of boiling oil. Many of the historic events described—a Civil War massacre, Rasputin's death— really happened.
Many times science eventually "catches up" with God's miracles and we can explain them in human terms—which doesn't make them any less miraculous, but shows that God often uses the incredible things He created to facilitate His will. So I explain how every cell in the human body has telomerase (immortal) genes, which allow cells to replicate forever, resulting in agelessness. But they are "switched on" in only a few cells. I posit that God activated all the telomerase genes in the immortals, so there's both a biological and a supernatural reason for their immortality.
A main character is an archaeologist, a far cry from the life of a writer! Have you ever been on a dig?
I did visit a dig. At one point in the story, Jagger, the protagonist, compares his previous job as a special agent for the Army's Criminal Investigation Division with that of an archaeologist: "The more he learned about archaeology, the more amazed he was by how similar the two disciplines were. The best investigators never made assumptions, always pursued the smallest detail, and found connections that baffled others but in reality were based on a knowledge of human behavior—descriptors that equally applied to successful archaeologists." Writers do those things, as well. But, honestly, I don't think I'd make a good archaeologist. I'm way too impatient.
What is your favorite or most personal scene of this novel?
The scene involves Jagger trying to protect his son. It's an emotional scene, and I'm very emotional about the well-being of my own children. I empathized with Jagger's fear and sympathized with his torment. It's a harrowing scene. I hope readers think so, too.
How is The 13th Tribe different from your other novels? What do you hope readers will take away from this particular story?
As each of my previous novels came out, people would ask, "What's Christian about it?" And while my answer—"I am"—should have put the matter to bed, the challengers' point was clear: My previous adult thrillers were heavy on action, adventure, and the fight between good and evil, but light on acknowledging God's influence in the world and in the lives of my characters. Before embarking on each new story, I'd spend weeks fasting and in seclusion, praying for Divine guidance. Then I wrote the stories I believe God wanted me to tell in the way He wanted me to tell them.
As I prayed about the next adult thriller after Deadlock, I sensed God telling me it was time to go in another direction, to take a new, bold stance in proclaiming His sovereignty in everything that happens, to rip down the veil and show His inextricable presence in all we experience—unreservedly and unapologetically.
The result is The 13th Tribe—a very special story that marks my first foray into what many people call Christian fiction, though I like to think of it as a faith-filled supernatural thriller.
In addition to being entertained, I hope readers will see a little of themselves in the story and realize that too often we are still striving to earn God's acceptance when, as believers, we already have it. I hope that they feel the Tribe's deep yearning for something many of us take for granted, God's love. If a single reader comes to truly appreciate what he or she has in God, it'll be worth the year and a half I put into writing it.
You also enjoy movies! Do you see any of your novels becoming a full-length feature film some day?
Producers have purchased or optioned the film rights to all of my books except Deadlock. The 13th Tribe is getting some buzz in Hollywood. Hollywood moves at its own slow pace, on its own calendar. All of the budgets are huge, which slows things down further.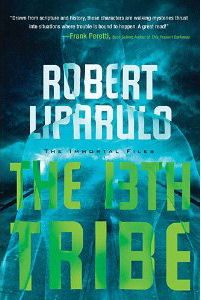 But I do think one of my stories will make it to the screen one of these days. Which one, I don't know. The Dreamhouse Kings is still moving along, operating on writers' and producers' hurry-up-and-wait timetable. Germ has seen several scripts, none of which the producer liked. I'm writing the screenplay for Deadfall for Mandalay Pictures.
The Dreamhouse Kings series was your first venture into young adult fiction. Do you have any plans to write more for young adults?
Absolutely! I loved getting inside the heads of my young heroes. It brought me back to my own childhood.
The next series, Hunter, tells the story of two teens who are trying to survive in a world in which most of mankind has been wiped out by a virus. They have to find the cure before it mutates and kills everyone else, and before a band of bad guys finds it. Of course, it'll have a lot of adventure and suspense.
Each Hunter book will include a Dreamhouse Kings short story, and then, after Hunter, I'm planning on writing another Dreamhouse series.
What is the greatest difference in writing for your adult and young adult audiences?
Dreamhouse Kings was successful because I didn't underestimate my readers, didn't talk down to them. Only two things would be different from my adult thrillers: The protagonists would be younger (twelve and fifteen) and the story would be more appealing to young readers than high-tech private armies (Deadlock) or serial kills manipulated by an antichrist wannabe (Comes a Horseman). That "more interesting" hook in Dreamhouse is time travel.
What writing project are you working on now?
I'm finishing up the sequel to The 13th Tribe. Its working title is The God Stone, and there's another group of immortals, but these are exponentially more wicked than the Tribe. We get to see angels and demons at work, a lot of action and suspense, and a unique and profound look into the spiritual realm.
What is God doing in your life? How has it influenced your writing?
As par for the course in God's dealing with me, spiritual growth and writing are intertwined. The most fantastic thing is blending my faith into my stories. I've always studied His Word, always sought deeper understanding, but now, writing about it, I'm learning so much. To make these stories work, to make faith integral to the plots, I have to excavate theology like I never have before. And at every turn, I'm awed by His love for us, His tolerance and grace. We are so unworthy, but still, there He is, arms wide open.
What would you say to encourage those who want to pursue writing?
If God gave you the desire to write, the burning desire to tell stories, He is faithful to quench that desire. He will give you the words, the stamina, and the opportunities to fulfill your goals. It may feel like you're walking in the desert for forty years, but He will lead you to the Promised Land―making a living telling stories, seeing your books in people's hands, making it to the best-seller lists. If you don't give up, if you keep walking—keep writing—it's right there, and God's leading you to it.
---

---
Kim Ford has been a resident of Alabama for more than ten years. Originally from Georgia, she holds a Bachelor's degree in English from Brenau Women's College. She has spent the past 9 years in sales and marketing and has been an avid reader of Christian Fiction for more than 20 years. A mother of two teen sons both nearing the end of high school, Kim's life is full and blessed. She enjoys singing, writing and spending time with her family. She blogs at: Window To My World