Thomas Smith is an award winning writer, newspaper reporter, TV news producer, playwright and essayist. His supernatural suspense novel, Something Stirs, is available at a bookstore near you. In addition to writing he enjoys teaching classes for beginning writers at conferences and local writers' groups. He has been a joke writer for Joan Rivers and his comedy material has been performed on The Tonight Show. Currently in his fifth decade of service, he is considerably younger than most people his age. Visit his website: www.thomassmithonline.com. Twitter: www.twitter.com/tsmithwriting and Facebook: http://profile.to/thomassmithwriting.
How NOT To Get Published
A Final Slice of Life
Because this is my last column for CFOM, I want to step back from the "writer column" mind-set and share a little vignette, a slice of life that has had a profound effect on me. And captured in this moment in time is a great lesson for us all.
I don't know her name. Neither do I know where she lives. But I do know that a little girl changed me forever.
There is a place in Columbia, South Carolina, called Bill's Music Shop and Pickin' Parlor, and if you like bluegrass music, it is the place to be on Friday and Saturday nights. You may walk in on a dozen different pickup groups jamming, or you may see Eddie and Martha Adcock in concert. Ricky Skaggs has even been known to pick a tune or two there.
But on the night that changed my life, no celebrities were present. Just a few local folks picking bluegrass in various gatherings. Folks were wandering in and out, some finding a group and joining in, others just moving from place to place, listening to the music.
Then they came in.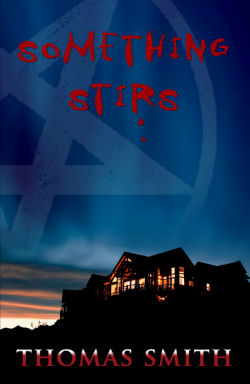 A mother and her daughter. The mother was a tall blonde in a simple print dress and sandals. Her young daughter was a barefooted carbon copy. They meandered, listening for a few minutes until the little girl said those three magic words: "I wanna dance."
And in a swirl of skirts they danced, mother and daughter, the daughter standing on her mother's feet. Laughing and twirling around clusters of people, as if they were the only two people in the room. Around and around they whirled, moving from group to group, dancing to whatever tune was playing at any given moment. All blue eyes and laughter. And as they swept by me, the daughter looked into her mother's face and squealed with delight.
That night I got a glimpse of what heaven must surely be like.
As I write this, a decade has passed since that event, and in my heart a little girl still dances.
That's it. Just a story about a little girl and her mother.
Or is it?
While I won't be seeing you here every month, know that I appreciate you and wish you nothing but the best. Now get out there and dance!
---

---