Thomas Smith is an award winning writer, newspaper reporter, TV news producer, playwright and essayist. His supernatural suspense novel, Something Stirs, is available at a bookstore near you. In addition to writing he enjoys teaching classes for beginning writers at conferences and local writers' groups. He has been a joke writer for Joan Rivers and his comedy material has been performed on The Tonight Show. Currently in his fifth decade of service, he is considerably younger than most people his age. Visit his website: www.thomassmithonline.com. Twitter: www.twitter.com/tsmithwriting and Facebook: http://profile.to/thomassmithwriting.
How NOT To Get Published
Become an Author . . . It's Easy
Sometimes I think I read too much for my own good, because inevitably I come across comments that, as Arsenio Hall used to say, "make you go hmmm . . ."
For example, think of how many things people say are "to die for."
Puhleeze. Are you serious? I will die for my family, my country, my God, and to protect the life of someone else. But I refuse to die for pie, cake, a cute pair of shoes, Justin Bieber's hair, a purse, a new car, the Chocolate Melting Cake that Celebrity Cruise Line serves at dinner, or the pizza at Max's Pizza in Surf City (though to be fair, I would walk a mile or so for a slice, but I draw the line at death).
So you know I wasn't about to sit on my hands when I read this recently: "Is there something that you have the passion and proximity to write about? Maybe it's time you became an author."
Uh-huh. It would be nice if you could just decide to become an author, have the author fairy swoop down and sprinkle author dust on your noggin. Poof! There you are; a genuine author.
Okay, all you authors out there, pull out your balloon-bursting pins and all together now . . . 1 . . . 2 . . . 3 . . . KA-POW.
The truth is that every one of us who has ever put fingers to keyboard, typewriter keys, or tablet screen has harbored a secret hope that the quote above was really true. But soon the pin comes out, the balloon pops, and reality rears its ugly head. The real secret to becoming an author is this: You have to be a writer first.
There is no shortcut. It takes hours of writing and rewriting. It takes a few false starts. And it takes the willingness to serve that apprenticeship called "doing the work." It takes learning what works and what doesn't. It takes having an idea worth developing, then developing it within the boundaries you or someone else has set. Then someone has to publish it. And, no, self-publishing doesn't always count. Granted, some self-published efforts are really good. Some are amazing. Some cause big publishing house editors to drool and make offers.
But way too many self-publishing attempts are the last vestiges of the disgruntled and lazy writers among us. Some are little more than bound copies of rehashed ideas, poor plotting, bad dialogue, and things that could never have found a home anywhere else. Some are the efforts of those who have met rejection and were subsequently too lazy to rewrite and edit (or even learn the art of writing) to make the writing better. And that, boys and girls, does not equal author. That is the technological equivalent of having a fancy printer and a stapler.
The late Charles L. Grant put the difference between being a writer and an author in perspective years ago during his keynote address at a writers' conference in Myrtle Beach, South Carolina. "Some of you have asked about the difference between being a writer and an author. Today I am being an author. I had breakfast with some very nice people and we talked about writing. I've signed about fifty books for people so far and I'll probably sign a few more as the day goes on. I have talked with some more very nice people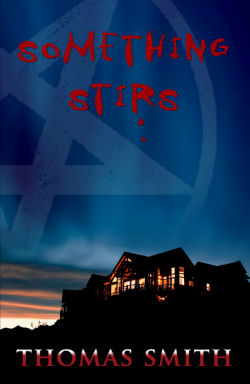 about their writing projects, given some other nice people advice about publishing, and I looked at a few manuscripts during the consultation time. I had lunch with a lot of nice people and we talked about writing. And in a few hours we'll do the same thing at supper. After supper you will go to the open mic sessions, have another panel discussion, and hang out in the lounge.
"While you're doing that, I will boot up my laptop, grab a Dr Pepper, and finish the last chapter of a book that is due next week. I'll probably be up most of the night because I have painted my protagonist into a corner that I don't know how to get him out of and still make it believable. What that means is I will have to go in and rewrite parts of three other chapters in order to make the ending work. But whatever it takes I will wrestle that S.O.B. to the ground before the night is over. Then I will email it to my wife so she can do the final edits while I'm driving back to New Jersey tomorrow.
"That's being a writer."
Which brings us back to the comment: "Is there something that you have the passion and proximity to write about? Maybe it's time that you became an author."
Maybe what this person meant to say was: Is there something that you have the passion and proximity to write about? Maybe it's time that you put in the work, made a few sacrifices, and became a writer.
That is, after all, how it works.
---

---