Tamela Hancock Murray has been with Hartline since 2001 and has placed authors' books in both CBA and ABA. Her client roster includes award-winning, best-selling authors as well as new authors. A Virginia native, she is an accomplished writer who has authored many inspirational romance novels and novellas and several nonfiction Bible trivia books for children and adults. She is honored to write for the inspirational market and enjoys encouraging new and established authors. She earned her degree in Journalism (with honors) from Lynchburg College in Lynchburg, Virginia. Tamela is based at Hartline Literary Agency's office in Manassas, Virginia. Learn more about Tamela's work as an agent and author at tamela [at] hartlineliterary.com, or write her at 10383 Godwin Drive, Manassas, VA 20110.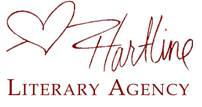 What a summer this has been! A personal highlight for me was seeing the majestic Grand Canyon for the first time. Attending the American Christian Fiction Writers conference, again this year was a professional highlight. I'm glad to be back this month with more news.




News from Bethany House:




Recently, Kyle Duncan, executive editor, nonfiction, youth and children, at Bethany House, sent an announcement to friends and colleagues that he has relocated but will remain with Bethany House. Here is portion of what he said:




They say you can take the kids out of California, but you can't take California out of the kids. How true. After five years living in beautiful Minnesota, my family and I have made the decision to move back to California.




But thankfully, other than a geographic shift, my time with Bethany House is not coming to an end. I will still be shepherding and championing authors and projects, and working intimately with the talented team in Bloomington to develop and publish books with the highest standards of quality. In my new role as executive editor, I will focus all my time and energy on book acquisitions and author development. David Horton, who is currently my counterpart in fiction, will take the reigns of management from me on the nonfiction side as of November 1. I will report to him. Those of you who know David don't need me to tell you what a capable, experienced editorial leader he is. I am looking forward to working with him and am excited about the prospect of focusing exclusively on what I enjoy the most—working with authors and their representatives to help them build excellent books.




I honestly can't wait to see what the future holds as together we press ahead to publish books that broadcast Christ's love to a hurting, spiritually hungry planet.




Favorite Author Returns after Seven Years!




Janette Oke (pronounced "Oak"), whose books have sold over twenty-two million copies, is writing again after a seven-year break. This time she's writing with award-winning author Davis Bunn. Bethany House is publishing their Acts of Faith series. The first story is The Centurion's Wife, scheduled for release in January 2009. See the stunning cover for this upcoming release and pre-order at http://www.amazon.com/exec/obidos/ASIN/0764206540.




Barbour Publishing:




Paperless Office—Almost




Barbour Publishing, http://www.barbourbooks.com/, is a great company with wonderful editors. I should know—I'm proud to be a Barbour author! Barbour focuses on scripturally sound stories with hometown values, but that doesn't mean they'll take submissions via carrier pigeon. In fact, Senior Editor Becky Germany told me, "We are still trying to get out the word that Barbour went to no-mail submissions in the spring. We only take e-mailed submissions now."




Here are the proper addresses:




Barbour Fiction, new authors: fictionsubmit [at] barbourbooks [dot] com

Heartsong Mysteries: mysterysubmit [at] barbourbooks [dot] com




Summerside Press




I am so excited that Summerside Press has launched its first titles: Love Finds You in Miracle, Kentucky, by Andrea Boeshaar, and Love Finds You in Snowball, Arkansas, by Sandra D. Bricker,. More titles are already available on Amazon.com, so check them out!




Summerside Press features inspirational stories set in real American towns with quirky but intriguing names. I'm writing about the small town of Maiden, North Carolina, and am awed and humbled to be a Summerside author because of the many stellar names on their roster.




New Hope Launches Fiction Line




New Hope Publishers is excited to announce the 2010 launch of its first fiction line—the Extreme Devotion series by established CBA author Kathi Macias. Though various novels through the years have been based on the

lives of early-church martyrs, this four-book series will be loosely based on the lives of modern-day martyrs of the faith. With more Christians having been martyred for their faith in the last 100 years than in the previous nineteen hundred years combined, this series will do more than entertain with action-packed stories based in exotic lands; it will also educate, inform, and challenge readers to a deeper level of commitment in their own faith.




Kathi Macias tells me, "Writing the Extreme Devotion series has long been a dream of mine. I have a passion to partner with the persecuted church any way I can, and to help bring their plight and their courage to light through fiction is not only exciting, it's an honor."




The four books currently under contract in this series are:

No Greater Love (South Africa)

More than Conquerors (Mexico)

Red Ink (China)

People of the Book (Saudi Arabia)




Andrea Mullins of New Hope is very excited about this series. "I've known that New Hope would someday extend our mission through fiction that takes readers to where God is at work in our world. Kathi Macias shares our desire to challenge readers to live out God's love in the world. Her series, Extreme Devotion, will be our first series that I describe as "missional fiction." Her powerful storytelling will transform readers' attitudes and actions in a world that needs courageous commitment to Christ."




Sandy Cove Gets Better and Better!




My wonderful colleague Diana Flegal (Diana [at] hartlineliterary [dot] com) kindly provided me with a great report from Sandy Cove:




Sandy Cove Writers Conference reinvented itself this year and became the Sandy Cove Communicators Experience, opening its doors wide to pastors, musicians, and screenwriters, as well as traditional writers of fiction and nonfiction. Held September 29 through October 2, the beautiful Sandy Cove Ministries conference grounds at the northern tip of the Chesapeake Bay in North East, Maryland, provided beautiful aesthetic inspiration for conferees.




Conference Director Sharon Norris Elliot did an outstanding job of bringing together a talented faculty. Michael Gonzales and Matthew Jones from Los Angeles, California, both screenwriters, conducted workshops on screenwriting. Pastor Doug Newton led a workshop series on storytelling as powerful sermon material. Legendary singer and songwriter Donn Thomas led song writing workshops as well as glorious worship times. Teens had a one-day-only workshop that was well received. Publishing houses were well represented, and Diana represented Hartline with appointments and workshops as well.




Workshops presented by returning faculty included Christy Award–winner Sharon Ewell Foster, author Marilyn Griffith, and author and Web blogger Jim Watkins. Focus on the Family, Judson Press, Regal Books, B&H, and Upper Room, along with periodical representation were also present. Platform building, devotional writing and Web site building were addressed in workshops and by appointments.




For a unique conference experience that stretches the boundaries of a traditional writers conference experience, consider attending Sandy Cove Communicators Experience in 2009. Contact Sandy Cove at www.sandycovewriters.com, www.sandycove.com, or call 800-234-2683.




Christian Book Expo 2009 Promises to Be Exciting!




According to a recent Evangelical Christian Publishers Association (ECPA) press release, over 140 authors have committed to attend the Christian Book Expo 2009 to be held at the Dallas Convention Center March 19–22. I suspect by the time you read this, the number of authors will be closer to two hundred if not more. This exciting event is open to the public and will include many events held by writers, including workshops, speeches, and book signings. For more information on the 2009 Christian Book Expo, contact Mark Kuyper, 480-966-3998, or visit www.ChristianBookExpo.com.




That's it for me this month. Catch us next time when Terry Burns shares the latest and greatest from Hartline Literary Agency.




Hope all of you have a beautiful, blessed, and meaningful Christmas.