We've reached the end of 2009, and I thought I'd take a look at the books that won special awards this year. There are a lot of contests out there, but I'm highlighting three prestigious awards that accept inspirational young adult fiction novels. Congratulations to these novelists for writing awesome books for teens.
The Christy Award was designed to nurture and encourage creativity and quality in the writing and publishing of fiction written from a Christian worldview, and to bring a new awareness of the breadth and depth of fiction choices available.
Christy Award Winner: I Have Seen Him in the Watchfires by Cathy Gohlke (Moody)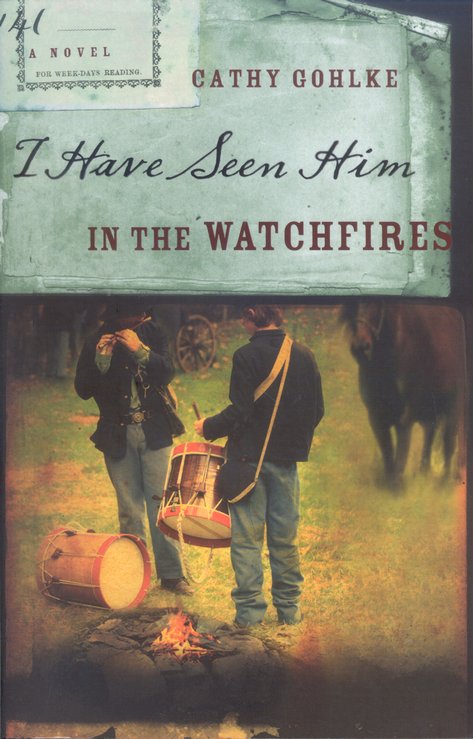 Mistakenly thought to be a Confederate spy, Robert is on the run. He heads for North Carolina, hoping to get to his mother and cousin. But war has ravaged the land, and Robert is in danger at every turn. He berates himself for not joining the Union and fighting against slavery like his Pa but learns that his plans are not always God's plans. As Robert cheats death again and again, he discovers slavery comes in many forms and only by becoming a slave to Christ will he ever be truly free.
Christy Award Finalist: The Fruit of My Lipstick by Shelley Adina (FaithWords)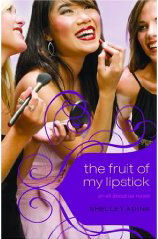 Gillian Chang is love struck. Lucas Hayes, the smartest guy in school, is interested in her. But the more time she spends with Lucas, the more she realizes she doesn't measure up. Determined to be everything Lucas needs in a girlfriend, Gillian makes some changes. When her friends call her on it, she's livid. Why can't they see that Lucas is right? He only wants what's best for her, and there's a lot to improve.
Christy Award Finalist: On the Edge of the Dark Sea of Darkness by Andrew Peterson (WaterBrook)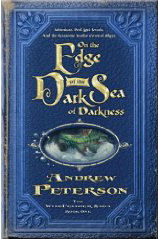 The Igby children, Janner, Tink, and Leeli, manage to upset a vicious Fang and are thrown into jail. Janner is certain they'll be taken away in the Black Carriage, forever slaves of Gnag the Nameless. But before the carriage arrives, their mother bails them out with a handful of precious jewels. The Fangs come after them again, seeking the rest of the precious Jewels of Anniera. The chase takes the Igby family far into Glipwood Forest where toothy cows and horned hounds abound.
The ACFW Book of the Year contest is for members of the American Christian Fiction Writers organization and honors books written from a Christian worldview in any genre.
ACFW Book of the Year Winner: The Big Picture (Jenny B. Jones)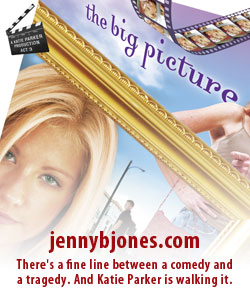 Katie's mom gets out of rehab and wants Katie back. Katie leaves the Scotts, her best friend, Francis, and her boyfriend, Charlie, and sets forth on a new journey, hoping her mom is ready to make their family work. From the start tensions are high. Katie's mom disappears for days at a time, even missing the social worker's visit. When the situation escalates and becomes dangerous, Katie is forced to make some hard decisions that will affect her future forever.
ACFW Book of the Year Finalist: It's all About Us (Shelley Adina)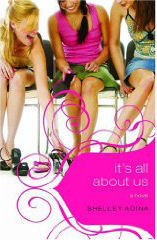 Lissa Mansfield transfers to posh boarding school, Spencer Academy. Her number one goal: befriend the popular crowd ASAP and gain the interest of hottie, Callum McCloud. Unfortunately, Lissa's new roommate is determined to keep Lissa in check every minute, which doesn't exactly make her look very cool. And when things heat up with Callum, Lissa has to decide how far is too far. Will she consult God and her Christian friends on how to deal with her struggles, or rely on her own slightly skewed perspective?
ACFW Book of the Year Finalist: The Fruit of My Lipstick (Shelley Adina) See above for details on The Fruit of My Lipstick, which also finaled for a Christy Award.
ACFW Book of the Year Finalist: Trion Rising (Robert Elmer)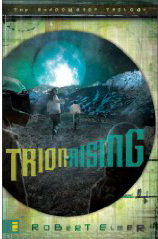 Oriannon Hightower has always obeyed her father and the Codex. But when a new music teacher arrives and teaches a new way to look at things, the assembly banishes the so-called Faithbreaker for his law-breaking ways. Oriannon follows her teacher to Shadowside and meets the Owling people who live there. She's always been taught that the Owlings were nothing but animals, but now that she knows them, she must do all she can to stop the assembly from destroying the Owlings.
ACFW Book of the Year Finalist: The Owling (Robert Elmer)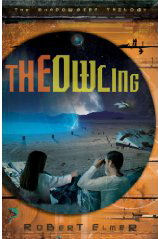 Oriannon has noticed a lot of changes in Corista. Her father refuses to tell Oriannon what is going on. She visits him at work and meets his new advisor, Sola Minnik. At first Oriannon is dazzled by the powerful woman who claims to want to help the Owlings. Sola asks Oriannon to assist her, but Oriannon's friends are skeptical. Oriannon struggles to discover the truth about what is going on in Corista, even if it means risking her own life.
The Moonbeam Children's Book Awards are designed to increase recognition to exemplary children's books, and to support childhood literacy and life-long reading. These winners won in categories with general market books. I did not provide the full list of winners since I have not read the other titles and cannot vouch for their content. For a full list of winners, click here.
Young Adult Fiction—Horror/Mystery Gold: Always Watching by Brandilyn Collins and Amberly Collins (Zondervan)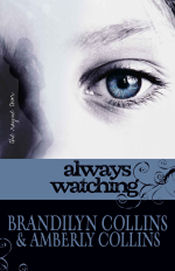 As her mother's concert wraps up, Shaley O'Connor gathers her things to head off to the airport to pick up her best friend. But before she makes it to the limo, she stumbles upon the dead body of her friend Tom. Everything falls apart. The paparazzi watches her every move, hoping to snap a picture of the mourning teen. If the killer is a member of the band or crew, he's still out there, and, as the message in a mysterious gift says, he's always watching.
Young Adult Fiction—Fantasy/Science Fiction Silver: Curse of the Spider King by Wayne Thomas Batson and Christopher Hopper (Thomas Nelson)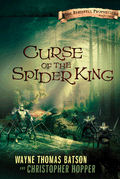 Seven children have two things in common. An adult has given them a very special book and a creepy man watches them wherever they go. Tommy, the first to read his book, experiences a 3D history of Berinfell, a foreign world in the midst of a war between Gwar and Elves. The children also begin to experience supernatural abilities. Dark creatures try to kill them. Their only hope for survival is to leave earth and face an unknown future in a distant world. For if they stay on earth, they risk their own lives and those of their families.
Pre-Teen Fiction—Fantasy/Science Fiction Bronze (tie): Hunter Brown and the Secret of the Shadow by the Miller Brothers (Warner Press)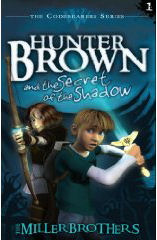 Hunter Brown stumbles onto a mysterious book. He takes it home and discovers the book is magical. Before he can truly figure out what the book is for, he and his friend are whisked away to Solandria, a realm that is at war with the Shadow. There Hunter discovers that he must complete Codebearer training if he is to help defeat the Shadow and get home again.