The Road to Heck
Sitting in my office thinking about possibly blogging, I saw a shiny new truck pull into my driveway. Instantly, I shut the curtains, turned off the lights, and cut the music on my computer.
I was not—absolutely not—going to let Sam the Plumber know I was home.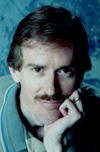 Five minutes passed, then ten, while I waited for Sam to pound on my front door.
Nothing happened.
Finally, I crawled into the living room, took cover behind the couch, and peered out the window.
Read more