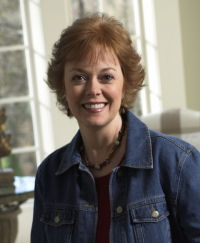 Terri Blackstock shares a difficult part of her spiritual and personal journey through story. Vicious Cycle is the second novel in her award-winning Intervention series, and explores some of the darkest parts of human depravity. Yet Terri offers a message of hope and redemption that rings with the powerful truth of God's mercy and grace.
Meth addiction and human trafficking make for an intense story line! Where was this inspiration for Vicious Cycle born? What research was required to write this story?
The idea for the Intervention series came from my experiences with my daughter's drug addictions. I never wanted to go on this journey in my own family, but in doing so, I learned much and was exposed to all different types of people. Some of them were crystal meth addicts who were in treatment with my daughter, they were children of my friends, or they were people I met through prison ministry. I learned how cheap and easy crystal meth is to manufacture, and how many middle-class kids are turning to it.
My daughter was never on meth, thankfully, but as I learned more about it, I wanted to raise awareness about its horrible effects. It seems like a scheme by Satan to derail the lives of people God loves. Who in their right mind would ingest or inhale or shoot up the toxic ingredients used in rat poison and blood thinners, and think that it makes their lives better? Who could look in the mirror and see their teeth rotting or sores on their faces from the ingested poison, yet still spend all their time, money, and energy trying to get the next high? The idea that their bodies need it or that it's worth the harm it's doing is a lie straight out of hell. Can you tell I'm passionate about this?
I wrote about Jordan, a fifteen-year-old girl who's caught up in meth addiction because her mother and brother are also meth addicts. When she gets pregnant, her mother sees the baby as currency. She agrees to sell the baby to traffickers in exchange for drug money. (Because they can't think clearly, mothers on drugs often abandon, neglect, or harm their children. Meth is a powerful drug to override the intense bond between a mother and her baby.) But Jordan has been trying to get sober, so attempting to rescue her baby from her mother, she puts her baby in Lance's car, hoping that he will get her out of the chaos. Lance tries, but gets arrested for kidnapping. (I think readers who liked Lance in the first book will enjoy seeing what he goes through in this one.)
I hope that the picture I've painted of the horrors of crystal meth abuse will keep anyone from trying it. If I can divert one kid from experimenting with it, all the work on that book will be worth it.
You underwent back surgery in 2010. In fact, you wrote a lot of Vicious Cycle lying on your back! What challenges did that present? Did that change your style at all?
It didn't change my style at all. I often write in that position because my back problems make sitting for long periods of time difficult. I love my job, so I do whatever I have to do to keep writing.
Intervention was the winner of the 2010 Carol Awards. How has this impacted your life? Your writing?
I don't write for awards, but it's nice when a book is honored. It tells me that others appreciate and notice my hard work. It was especially moving to win it for that book, because it was the most personal book I've written. I've been nominated for many awards, and I usually don't win. My husband and I joke that I'm the Susan Lucci of Christian fiction. So when they called my name, I was pretty surprised.
I don't think it's changed my writing at all, because there isn't any formula for producing an award-winning book. Who knows if the next book will appeal to judges? My main goal is to write what impacts the lives of my readers. God gives me affirmation in all sorts of ways, and it's always exactly what I need.
What is the most meaningful thing God has done in your life since you began the Intervention series?
When I began doing book signings for the first book, Intervention, they were like counseling sessions. Almost everyone who came had an addict in their lives, and they opened up to me and shared their experiences. And I loved it when people who had drug problems came and told me how they felt the book represented their challenges and struggles. They're heroes, these people who choose to do the hard, hard work of overcoming their addictions. Few of us understand just how hard that is.
I got a letter recently from a mother who told me that her daughter, who was an addict, had picked up Intervention. It had led her to Christ, and she'd ultimately gotten sober. A few days later, the daughter wrote me (I don't think she realized that her mother had written). Stories like that remind me that God allowed my family to experience drug addiction for a reason, and that many people are being helped because of it.
You have teamed up with a long-time editor David Lambert for a joint project. Tell us a little about that, and how it differs from anything you have done thus far.
Dave has been my editor on most of my books since I came into the Christian market, and I think he's by far one of the best editors in the business. Dave is also a writer, so when he proposed writing a book with me, it seemed like a really good fit. We took a day to brainstorm together, and came up with a plot that we're very excited about. Zondervan bought the book; it's going to come out sometime in 2012.
Since you have successfully cowritten other books (the Seasons series with Beverly LaHaye), what challenges are unique to this kind of writing? As a writer with many novels in print, how are you able to keep this effort balanced?
My collaboration with Beverly LaHaye was different because Beverly wasn't a fiction writer. We plotted the books together, and we used some experiences from her life, but I did the writing. The collaboration with Dave is different, since we're both writing.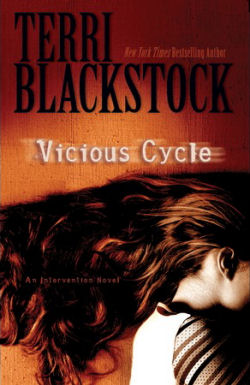 The main challenges have to do with our schedules, since we have other projects we're working on. And it's kind of challenging when I have a vision in my head of what the character looks like or how a scene will play out, and he has a totally different one. But so far we've meshed our styles and visions well. I think the readers are going to love what we're doing.
In addition to this joint project, you have recently signed a contract with more books for Zondervan. Of these projects, which are you most excited about? Why?
I'm really excited about Shadow in Serenity, coming out next fall (2012). I originally wrote this story about fifteen years ago for the secular market (HarperCollins), and it was my favorite of all my secular novels. I had to get the rights back to it so I could give it a second life. It's about a charming con artist who comes to the little fictitious town of Serenity, Texas, to fleece the townspeople into investing in an amusement park, which he has no intentions of building. But he encounters Carny Sullivan, a transplant in the town who was raised in carnivals. Her parents were con artists, so she knows one when she sees one. She's determined to protect the town from him. But protecting her heart is another matter. It's kind of a modern-day Music Man, with a villain that you can't help liking. I hope my readers will have as much fun reading it as I had writing it.
At the moment I'm working on Book 3 of the Intervention series, which should release in February 2012. It will continue the story of Barbara, Emily and Lance Covington, and will introduce some new characters. It spins off Hitchcock's movie Strangers on a Train. Two men in a drug rehab make a pact to kill each other's wives after viewing that movie. I can't tell you much else without giving away the plot.
What encouragement would you like to share with your fans? Folks pursuing progress in their own writing efforts?
To my readers, I want to say thank you for continuing to read my books and passing them on to others. Sometimes through fiction we can reach people who would never darken the doors of a church. All of my books have a strong message of Christ's redemption and provision, and I'm constantly amazed how the Holy Spirit uses them in the lives of my readers.
To writers, I would encourage you to keep striving to better your craft. Today there are lots of shortcuts to publication. People can pay to have their books published, so they often skip the steps that would help them hone their craft. If just having their names on a published book is all they want, I guess it's fine to skip those steps. But if they want longevity in this business and make a living doing it, they need strong editorial input and criticism from people who can help them become excellent writers.
Visit Terri's website at: http://www.terriblackstock.com/
---

---
Kim Ford has been a resident of Alabama for more than ten years. Originally from Georgia, she holds a Bachelor's degree in English from Brenau Women's College. She has spent the past 9 years in sales and marketing and has been an avid reader of Christian Fiction for more than 20 years. A mother of two teen sons and married to a technical writer and Army veteran, Kim's life is full and blessed. She and her husband also volunteer as teachers for a resident rehab program for women with life-controlling issues. She uses her fiction to encourage the ladies she teaches. She blogs at: Window To My World