I'm talking with novelist Sandra Byrd this month. I'm a big fan of Sandra's Friends for a Season series and am eagerly awaiting her new teen series based in London. Sandra, catch us up. What have you been doing lately?
Writing, writing, writing! I'm thrilled to be writing this London Confidential series, taking my readers (and myself) to London. I've been talking with British and American girls who have lived in Britain, investigating British food (bubble and squeak, anyone?) and reading up on Princes William and Harry. It's all great fun and I can't wait to present the books to my readers.
Tell us more. What's the London Confidential series about?
The series is about an American teenage girl whose family moves to London. Savvy (short for Savannah) has to make her way in a new school and a new country. She knows the school newspaper is the right place for her, but she doesn't have the required experience, and the cute editor in chief is not looking to train anyone. She has to come up with a way to prove herself and nab the one available position on the newspaper staff at Wexburg Academy.
The tag line for the series says it all: London Confidential is a new series where British fashion, friendships, and guys collide, and where an all-American girl learns to love life and to live out her faith.
What inspired you to write this series?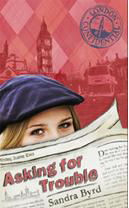 I love to travel, and I think a lot of teenagers would love to travel, especially to Europe. We share a common history and language with Britain, so that makes it easier for us to understand one another, and yet we're distinct in many ways, which makes things fun. London seemed so fun—a beautiful place, fashion and shopping, great theater, kind people. I also wanted to show that how, even though we have many nationalities, Christians from all places have the most important thing in common: Jesus Christ. He is the same everywhere. We are truly sisters!
The first book is called Asking for Trouble and the second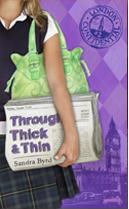 is Through Thick & Thin. When do they release?
The books launch April 1. I have an amazing giveaway on my Web site, and will have more soon, so please sign up for my newsletter before the launch in order to qualify for them.
What research did you do for this book?
I did a lot of Internet research, of course. I also have several friends who live in and around London who were very helpful. My very close friend and her family moved from Seattle to live outside of London for two years, and I have a good group of focus readers, British and American girls, who read the manuscript for me. I am a lifelong Anglophile—someone who loves all things English—so that didn't hurt, either.
Have you been to London?
My family is going for two weeks this spring. I can't wait!
Do you have a "day job"? If so, how do you fit in your writing along with the rest of your life?
Like most freelance writers, I cobble together different writing and teaching jobs. I am a mentor for the Christian Writer's Guild, an organization that I am proud of and thankful to have been involved with for nearly a decade. I teach Language and Literature to several classes of high schoolers for whom English is a second language, which is delightful. And of course, I am always busy writing books.
What other books/series have you written for teens?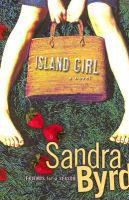 I have written three series with Bethany House: Friends for a Season, Girls Like You, and the Hidden Diary. I've also written the Secret Sisters series for WaterBrook Press. All told, including this new series, I have penned thirty-four books for tweens and teens.
What is the last book you read that impacted you? How did it affect you?
I loved the book The Help for its honest, fresh voice. And I am reading Au Revoir to All That right now, which reminds me to eat lots of French cheese and chocolate!
Tell us something surprising about yourself that readers may not know.
I eat kimchi almost every day, even though I am not Korean.
Where else can readers find you or your writing online?
Please visit me at www.sandrabyrd.com. I love to hear from readers, and I hope you'll take a few minutes to poke around the various pages of my Web site. Thanks for stopping by, and I hope to hear from you soon!