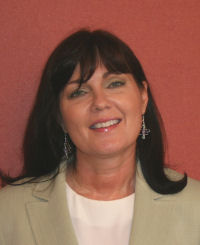 Award-winning novelist Trish Perry had a monthly column, "Real Life is Stranger," that appeared in Christian Fiction Online Magazine during its inaugural year. She was editor of Ink and the Spirit, the newsletter of Washington D.C.'s Capital Christian Writers organization (CCW), for seven years. Before her novels, Trish published numerous short stories, essays, devotionals, and poetry in Christian and general market media.
You began writing at an early age and later experienced a myriad of jobs ranging from legal work to stockbroker before you began to pursue your writing in earnest. What did these experiences add to your writing? Were you faithful to work on developing your skills as you did other things?
Actually, what little writing I did early on was simply part of my Dabbling-in-Art phase of life. I've always been drawn to artistic expression, whether fine art, music, dance, or writing, and when I was younger I was equally active in all those areas. So I can't say I was any more faithful to develop my writing skills than I was my singing, dancing, or painting skills. Not until I was an adult.
The experiences I had while working for attorneys and as a stockbroker probably enriched my bank of character traits more than anything else. Neither of those environments is terribly thrilling—not in real life, anyway. You don't often come across a Grisham or Wall Street kind of plot in everyday life among attorneys or brokers.
The romance genre has become your hallmark. Has that always been your favorite genre to read? Do you think that romantically themed stories should provide realistic examples of some of life's emotional difficulties, or should the man and woman always end up happy together?
Romance has always been one of my favorite genres to read, but I enjoy just about every genre available. If I read a romance, I'll normally follow it with something from a different genre. I like to mix it up.
And I definitely feel romantically themed stories should include real-life conflicts and difficulties. No conflict, no story. We want to be able to identify with the protagonist. We can't do that if her life is perfect. I agree with Tolstoy's comment, "Happy families are all alike; every unhappy family is unhappy in its own way."
With regard to chronically happy endings, of course, the romance genre requires Happily Ever After—or at least the strong suggestion of it. But that's just the romance genre. Love stories are a different animal and can have tragic endings, enigmatic endings, or any number of different outcomes. They're just not romances, as the genre is defined.
Some feel that romantic stories provide unrealistic ideals of human relationships that make real life seem like a disappointment. Do you think this is a legitimate argument? Why or why not?
I've heard that opinion before, and my professional response is, "What a lot of hooey!" With all due respect, what kind of rubes do such critics think readers are? That stance is an insult to the reader's intelligence. No doubt there are some delusional readers out there, but they're not the norm.
The complaint tends to be leveled against romantic fiction, as you mention. And women tend to be the readers of romantic fiction. So the worry essentially boils down to whether or not women will "settle" for their real-life husbands (along with their imperfections) after reading about unrealistically fabulous heroes. If that's a danger, all I can say is, please don't let any man read Proverbs 31:10–31. Ask any woman if she measures up to the Wife of Noble Character. I think most of us know and accept the difference between the ideal human and the imperfect one.
Christian readers in general can distinguish between fact and fiction in books and film, whether the fiction addresses the ideal romance, the perfectly crafted crime, the ability to reach an astonishing land via a wardrobe, or the existence of tall blue people on the planet Pandora.
There is also a move toward more edgy fiction, and that includes romance. Do you feel it's necessary to provide titillating details in order for your books to be considered realistic, or do you think that is unnecessary within the Christian market place?
To answer your question directly, no, I don't feel titillation equals realism. I read at least as much ABA fiction as I do CBA, and like most readers I alter my expectations when I read books published in the ABA. While I'm not particularly uncomfortable when I read something edgy in secular fiction, I must admit to feeling a bit squeamish about the same thing in Christian novels.
As a Christian writer I sometimes struggle with the restraints inherent in the industry, so I understand the desire to push that proverbial envelope. On occasion I wish I could use my more earthy humor in my writing. No can do.
When I pick up a book that presents itself as Christian fiction, I don't want to find myself distracted, wondering if the author was titillated as she/he wrote what I'm reading. Sorry—creepy.
Out of all of your published works, what is your favorite story? Why?
My most recent story is always my favorite. The youngest is my baby, so to speak. And I recently had triplets, which I completed all at once.
Tea for Two (Harvest House Publishers, April) is the second book in my Tea with Millicent series. Milly Jewel is back, and I just love her. This time she introduces a lovely psychological counselor to a young farmer, with the hope they can join forces to tame his two wild teens. I loved watching the protagonists and the teens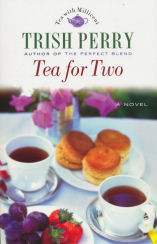 slowly unveil their vulnerabilities to each other.
I also have warm fuzzies for Unforgettable (Summerside Press, March), my 1950s-era story about a ballroom dance instructor and the city desk newspaper reporter in her life. Their experiences take them from the Washington, DC metropolitan area up to Manhattan as they each pursue professional success as well as romantic understanding. I loved the era and the idea of a young woman trying to achieve independence at a time when few women could.
Finally, my other March "delivery" is Delight Yourself in the Lord . . . Even on Bad Hair Days (Summerside). My 2010 was mighty busy! This one is a really fun devotional, written with Sandra D. Bricker, Kristin Billerbeck, Diann Hunt, and Debby Mayne. Not a story, but just as dear to me as the other two spring releases.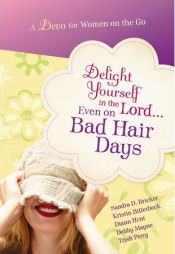 Do you find yourself, or parts of your own experiences, showing up in your stories? If not from your own experiences, where do you get most of your story ideas?
Maybe a shrink would claim otherwise, but I never show up in my stories. My characters aren't based on me or anyone I know. Every once in awhile I'll experience or observe something interesting or funny and will tuck it away to incorporate into a story, but that's as close to my real life as my stories get. You remember your question about confusing fiction with one's reality? Believe me, my everyday life is no runaway best seller (not that my books are, either, but you know what I mean).
You are the mother of grown children. Do they read your work? Share your love for stories and writing?
I would never subject my eighteen-year-old son to my romances. Definitely not his cup of tea. But he's wonderfully supportive. When one of his college professors recently told him he was a good writer, he credited me for that and provided the professor with a list of my books. He's majoring in film, so he just might end up doing some screenwriting.
My daughter has always been a good writer, but she's also a strong left-hemisphere gal, so she's a creative manager, Web designer, and entrepreneur. She does read my books. All three of us are avid story fans, whether through books or film.
Can you give readers a behind-the-scenes look at your current project? What are you most excited about as you work to complete it?
'Tis the Season (working title) is the Christmas novella I've just started writing for a September release through Summerside. I'm pairing up with Debby Mayne, who is writing a historical (working title: Deck the Halls) to go with my contemporary. The pair will release as Love Finds You on Christmas Morning. My heroine is the live-in personal chef to an eccentric billionaire in Cary, North Carolina. At this point she's just crossed paths with the hero, so I'm excited to see how everything develops from here on out. My favorite part about this project is the tie-in with Debby's story. Her heroine is my heroine's great-grandmother, and their stories intertwine in a lovely way.
What has God taught you through your writing career? What advice would you give others who are pursuing this path?
He constantly uses my writing to remind me to lean on Him. Whether the concern is about meeting deadlines or making financial ends meet or coming up with the words and stories He wants me to write, I know He has it all in hand. I simply have to lean on Him.
Any closing thoughts you'd like to share with your readers?
I'd like to wish you all a fantastic, blessed 2011! I pray this year brings you closer to the Lord and His plan for you. And I thank you for reading what I write and keeping in touch. Many blessings!
---

---
Kim Ford has been a resident of Alabama for more than ten years. Originally from Georgia, she holds a Bachelor's degree in English from Brenau Women's College. She has spent the past 9 years in sales and marketing and has been an avid reader of Christian Fiction for more than 20 years. A mother of two teen sons and married to a technical writer and Army veteran, Kim's life is full and blessed. She and her husband also volunteer as teachers for a resident rehab program for women with life-controlling issues. She uses her fiction to encourage the ladies she teaches. She blogs at: Window To My World