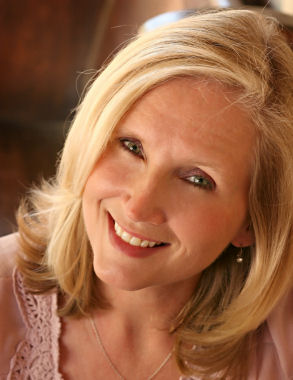 Susan Meissner has enjoyed life to the full: a military spouse, a pastor's wife, and a writer. Each day she searches life, history, and faith, seeking the story God wants her to share. She is not afraid of difficult themes or potentially confrontational story lines, and her readers are faithful to share their hearts with her on both! Susan has just released a story dealing with issues of addiction and mental illness, and she is working on a story that explores what happens when a disillusioned travel-book editor meets a delusional memoir writer! So join her on the journey, won't you? It promises to be a great ride!
Susan, the testimony of your path to publication is very interesting! Tell us some of the highlights of your journey and how your career now compares with your writing at the beginning.
Sometimes I'll wonder if I've made all the right career decisions since I wrote my first novel in 2003. But whenever I ponder what I might've done differently, I'm always staggered by the notion that I might not have made the same friends if I hadn't had the same journey. Most definitely the highlight of the last eight years has been the friends I've made. I had no idea that my relationships with people I may see only once a year or less would be the richest part of my writing life.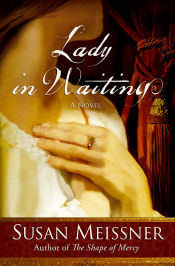 Other highlights have been the starred reviews in Publishers Weekly, the ECPA book of the year award and the Christy nomination. I've never been on a best-seller list, and to be honest, sometimes it's hard to put everything I've got into a book and then not see an apples-to-apples return on that investment of time, trouble, and mental gymnastics. Affirmation can come from sources other than best-seller lists, though, and I am grateful that what the industry calls critical acclaim is a way of saying I am doing what I want most to do: tell a good story.
In the beginning of my career, I was bursting with untold stories, and I wrote like lava out of a volcano. These days I am more of a gentle stream writer. The words come more slowly and I fight for them more than I did in the beginning, when it seemed like there was no hunt; I just grabbed and spilled. Today, the perfect page is more elusive and I linger over how to express what I see in my head. It makes the catch that much sweeter.
You have written many stories that deal with uncomfortable topics ranging from an unanticipated/ unwanted pregnancy to the death of a parent. A lot of times you weave contemporary, timeless themes with a historical theme or element. How did you come to this style of writing? Is it the way you explore subjects that dramatically affect lives? Is it the way you explore your own faith?
These last few years I have been intrigued by events in human history, like the Salem witch trials, and the Warsaw Ghetto during WW II, Lady Jane Grey, and the idea that there are things about us that don't change from century to century, such as what we hold most precious and what we fear the most. When I come across something in the past that has story value to the present, I start stretching the idea to see how a present-day situation could be influenced by an unforgettable moment in the past. Usually when I come across a poignant or pivotal moment in history, something about it speaks to us right now.
There is, of course, that tried-and-true maxim that if we don't learn from history we're doomed to repeat it. I don't know if that is always true, but I do believe that if we don't learn from history, we've missed out on a free life lesson without any personal heartache. I think that's one reason God has filled the Bible with historical accounts. First, to show us His character, holiness, and limitless love, but also to show us how to live life and how not to live it. For example, if I'm ever approached by a talking serpent encouraging me to disobey the God who loves me, I'm going to smash it with a hammer.
Your latest novel, A Sound Among the Trees, is based on a true story, and I'm assuming it's the story surrounding the house featured in the story. You include the very contemporary theme of addiction. How did you discover this story? How did you research addiction, and how were you inspired to incorporate that into a Civil War baseline?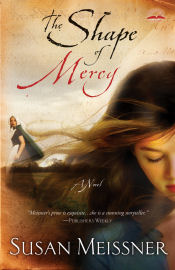 Actually, what is true in A Sound Among the Trees is the battle that took place in 1862 in Fredericksburg, Virginia. The rest of the story is my fictive dream on paper. The house looks like one that I saw in Fredericksburg when I was there on a research trip, but I took a lot of liberties with it because Holly Oak, the house in this book, needed to come across as a character, so I needed to have free reign with it. The addiction was really more a symptom of a bigger problem, which for this fictional family was mental illness. Many times substance abuse is an indicator of a huge, underlying problem.
I didn't spend hours of research on types of mental illness, but I did spend oodles of hours on how ordinary people were affected
by the ravages of this war. The Civil War was unlike any other battle our nation has fought. We weren't fighting some foreign enemy. We were fighting one another over ideologies. But everyone still bled and died and suffered like it was a land war. The emotional toll was heavy.
A Sound Among the Trees also includes references to some supernatural perception, which was a little edgy (one character was confident of her ability to communicate with the dead,) yet it fit beautifully with the spiritual transformation that takes place in the life of one of the main characters. Was it easy or difficult to write about that?
Without spoiling anything for anyone, I will say that it really wasn't hard to write because there is no ghost, and no one can convince me that we have the power or the right to contact the dead, nor have I seen any evidence that the dead have the ability to walk the earth. That one character you mention is, like you say, confident of her so-called abilities, but misguided people are everywhere. The take-away here is that there is very definitely a spiritual realm on earth. We live in the physical, but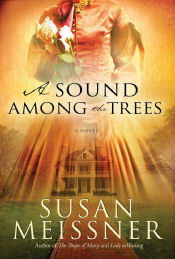 the spiritual is all around us. We don't see it, just like we don't see God, but the Bible is clear that this realm we can't see is real. What this family at Holly Oak was afraid of was truth, and they treated it like a specter they didn't have the courage or the motivation to face. They made their own ghost with their fear and hanging on to the past.
What has the reader response been to A Sound Among the Trees? Anything that has particularly touched you? Surprised you?
I am always amazed when a reader writes to tell me they have had a major breakthrough when they've read something of mine. When a reader wrote to tell me that she finally realized how much she was letting the past dictate her present after reading this book, I was naturally humbled to my core.
And I was somewhat surprised by a review, a rather negative one, in which the reviewer was disappointed I didn't have God front and center in the story. I guess this person thought that since my book is "Christian fiction," God needed to be a character in the story and everyone in the cast needed to be Christians or at least becoming so by the last page.
Tell us about your current project and when readers can expect another story from your pen.
I just sent my latest book project to my editor at WaterBrook, a novel called The Girl in the Glass, which will hit shelves this time next year. Here's the plot in a nutshell: Meg Pomeroy, a thirty-year-old travel-book editor, is emotionally fed up after a broken engagement, the disappearance of her irresponsible father, the loss of a promised heirloom painting, and the knowledge that her perennially cautious mother is now dating a man half her age and whom Meg finds herself desperately attracted to. When her missing father sends her a ticket to Florence, Italy, where he'd promised he would take her, Meg assumes he will meet her there, but she arrives alone. Disillusioned, she turns to a Florentine brother and sister writing team she knows only through work. They introduce her to Sofia, a memoir writer who claims she's the last Medici and that the masterpieces of the Italian Renaissance speak to her. What happens when a disillusioned travel-book editor meet a delusional memoir writer? Stick around and I'll show you! And, by the way, there's a lot of Florence in this book.
As a pastor's wife and former military spouse, do you find yourself with an endless supply of story ideas? How are you most often inspired—from life, history, or both?
I used to have an endless supply! Now it seems like I have to look harder and I definitely think it's a combination of both life and history that inspires me. I usually find ideas when I am not looking for them. In fact, I would say it's happened that way every time I've written a book. The idea came when I wasn't looking for it.
What is the most exciting thing you have learned about your own faith in the recent past?
I just finished reading Ann Voskamp's One Thousand Gifts and I've realized that my faith is largely based on future blessings. I am learning to recalibrate my view on what God is doing in my life and what He gives and takes. I am learning that thanksgiving is the key to everything. It really is. Thanksgiving for the now: for what I have right now and what I don't have right now.
What are you most excited about as you face a new year of ideas and storytelling?
I am looking forward to digging deeper into what makes us human and therefore partially divine. We have been created in God's image; that makes us like Him in ways I don't think I have fully explored yet. And I think it's that bit of the divine in us that makes Story such an amazing vehicle for contemplating how we are like Him. And of course, how we aren't. There you go. That's the tension of every great story.
---

---
Kim Ford has been a resident of Alabama for more than ten years. Originally from Georgia, she holds a Bachelor's degree in English from Brenau Women's College. She has spent the past 9 years in sales and marketing and has been an avid reader of Christian Fiction for more than 20 years. A mother of two teen sons and married to a technical writer and Army veteran, Kim's life is full and blessed. She and her husband also volunteer as teachers for a resident rehab program for women with life-controlling issues. She uses her fiction to encourage the ladies she teaches. She blogs at: Window To My World