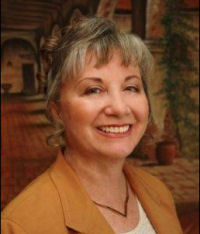 Find out what God has called you to do—and then do it with all your heart. Kathi Macias is doing just that—following God with all her heart! God has allowed Kathi to write many books, both fiction and nonfiction, and He has given her a powerful series entitled Extreme Devotion. Kathi has taken a look at God's grace and mercy through the eyes of those persecuted for their faith. Be encouraged and challenged to exercise extreme devotion in your own faith as you visit with Kathi Macias!
Looking into Muslim faith is a somewhat daunting and dangerous exercise. Your latest release, People of the Book, does just that. How was this story born in your heart? What inspired you to tell such a difficult tale?
In many ways, People of the Book really was the most difficult to write, but I knew from the beginning that I had to include at least one Muslim country in a four-book series on the persecuted church around the world. To find a Saudi woman who was not only willing but courageous enough to work with me on People of the Book was difficult.
I met several Saudi women on a prominent Saudi women's blog, but none were willing to take the risk. Then I met Dolly Dahdal at a writers' conference. She was in my class when I mentioned this new series and their settings. She came to me after the class and told me she had been born in Lebanon and moved to the Saudi kingdom with her family when she was about five years old. She grew up there and only recently came to the United States. Dolly was not only willing but eager to work with me because she knew firsthand how difficult life is for Christians in Saudi Arabia.
Because her entire family was Christian, they protected one another and were never caught or arrested, despite that they attended an underground church for a couple of decades. Dolly's friend, the only Christian convert in her Muslim family, didn't fare so well. When her parents discovered what they considered her blasphemous behavior, they beat her and tried to force her to deny Christ and reaffirm her allegiance to Allah. When she refused, they cut out her tongue and then burned her to death.
They called it an "honor killing." Dolly swore that she would be the voice for her now voiceless friend and so many others like her, and so she gladly helped me breathe the Saudi culture and mind-set into the book. Has there been some danger and difficulty involved along the way? Of course, though probably more for Dolly than for me. Overall, however, the reaction to the book has been extremely positive.
I've heard that dreams play a powerful role in the lives of many Muslims who are converted to Christianity. Where did you learn this, and how did you create such a realistic experience for one of your characters?
I too had heard this from various sources, particularly my contacts at Voice of the Martyrs and also from Dolly. The dreams-and-visions approach was one thing I could use in the book, but it was the Internet connection that broke the story open for me. I had wrestled with how to bring the gospel to these young Saudi women, and discovering that many such women are allowed to use the Internet solved my dilemma.
You look at difficult situations through a parent's eyes. Can you speak about that and why you chose to place both the Christian and Muslim parents in such an emotionally difficult place in your story?
Although my three main characters in this book are young women (two in Saudi Arabia and one in the United States), I didn't want this to come across as a YA novel. I thought it was vital that the reader relate to the issues faced by both the Muslim and Christian parents and family. This is why I portrayed the two Muslim families as being quite loving and close, which they were—until one of their own "defected." The parents were then faced with some very difficult choices, as were the Christian parents who were both shocked and grieved to learn of their son's involvement in a gang. Life is hard, and much of it is lived in the trenches. People of the Book shows that fact in two very different settings and cultures; it also shows God's love and mercy in the midst of both.
You used teens in People of the Book to convey the heart of the message. Was that a difficult viewpoint to write from? What research was required to accurately portray that point of view?
Next to writing and speaking, acting is my passion. I took a lot of drama classes when I was young and spent a bit of time on stage, putting myself into other people's skin. Writing from various viewpoints is much the same. I was a teenager once (eons ago!), and I survived raising teens of my own. I'm now watching my grandchildren go through that stage, and though much has changed between my teen years and theirs, human nature hasn't.
I love putting myself inside someone else's thoughts and feelings and bringing them to life—and it's a bonus to pretend to be young again! One of the greatest compliments I've received from a reader of the entire series was from a young man about seventeen or eighteen who said to me, "I love your books. They make me want to lead a noble life." Wow. All the tough research and long hours are worth it all when you hear something like that!
What do you hope your Extreme Devotion series will ultimately accomplish in the hearts of your readers?
My primary desire is that those of us who live where we are free to worship God and proclaim Christ without fear of being arrested or even killed will take seriously the scriptural admonition in Hebrews 13:3, to "remember the prisoners as if chained with them—those who are mistreated—since you yourselves are in the body also." These are our forever brothers and sisters, part of the body of Christ, having the same Father and Savior as we have. We dare not take their sufferings lightly or our privileges for granted. And, of course, I pray this mission series will speak to the hearts of many to "go into all the world" and preach the good news every chance we get.
Can you tell us a bit about your next project?
The first of the Freedom trilogy from New Hope Publishers—Deliver Me from Evil—will release in September, followed by Special Delivery and The Deliverer in 2012. The topic of this series is human trafficking, something I alluded to in Red Ink, the third book in the current Extreme Devotion series. This is a major ministry concern of mine, and I have already garnered some wonderful endorsements from various ministries involved in the rescue and rehabilitation of these human-trafficking victims. I also have a stand-alone Christmas novel, A Christmas Journey Home, which will also release this fall. This Christmas book deals with the immigration problems at our U.S./Mexico border, so it seems all my current books are built around somewhat heavy, hot-button topics. And that's all right because that's what I feel called to do.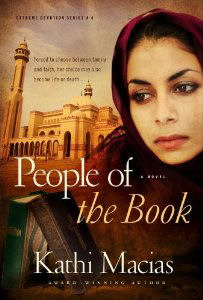 How has your writing developed and strengthened in recent years? What do you contribute that to, and what would you encourage other writers to do to strengthen their craft?
Great question! I've been at this "putting words on paper" endeavor for decades now and had published quite a few books prior to the amazing spurt of success I've had in the last few years (both fiction and nonfiction). I think the turning point for me was when an editor I had worked with for some time sat me down and said just the words I needed to hear. You see, I was putting together great proposals and sending them out right and left, but getting nothing but rejections.
Then he said, "Kathi, no one doubts that you can write; we just want to know that you can sell." He hit the nail on the head! I hated marketing and publicity and would go to any extreme to avoid them. But at that moment I understood that if I was going to continue writing and publishing books, I'd better get that platform built—and pronto! Being a firstborn type-A overachiever, I went to work building a platform and Internet presence. Now I'm writing as fast as I can just to try to meet my deadlines. It's a wonderful problem to have! But the important thing is to be teachable and to understand that what works today might not work tomorrow.
Flexibility is the key. Keep your ear to the ground and find out what's coming; don't try to jump on a bandwagon that's already sailing past. No doubt it's overloaded and the wheels are coming off. Find out what God has called you to do—and then do it with all your heart. In the meantime, build your resume! Write short stories, publish for free (I did it for years), and get your name in print anywhere you can. Each story/book/article/poem you write helps hone the talent that God has placed inside you—and that's what we're responsible and accountable for. The success (however that reads out) is up to God.
Are there any closing words of encouragement you'd like to share with you readers?
Remember my story of not being able to land a contract despite a decent track record and good proposals, and don't get discouraged. I hear from other writers all the time who are struggling because they're in what they often term a "dry period"—no sales, no encouragement, and nearly no hope. But if God has called us to write, He will open the right doors (and windows) at the right time. All we have to do is be faithful to seek Him, to listen for His voice, and (the hardest part) to wait. God will be faithful to complete the good work He has started in us—in His time.
---
Kathi Macias is a multi-award winning writer who has authored more than 30 books and ghostwritten several others. A former newspaper columnist and string reporter, Kathi has taught creative and business writing in various venues and has been a guest on many radio and television programs. Kathi is a popular speaker at churches, women's clubs and retreats, and writers' conferences, and won the 2008 Member of the Year award from AWSA (Advanced Writers and Speakers Association). Kathi "Easy Writer" Macias lives in Homeland, CA, with her husband, Al, where the two of them spend their free time buzzing around in their new ride: Al's 2005 sunburst orange Corvette. You can visit her at http://www.kathimacias.com/
---

---
Kim Ford has been a resident of Alabama for more than ten years. Originally from Georgia, she holds a Bachelor's degree in English from Brenau Women's College. She has spent the past 9 years in sales and marketing and has been an avid reader of Christian Fiction for more than 20 years. A mother of two teen sons and married to a technical writer and Army veteran, Kim's life is full and blessed. She and her husband also volunteer as teachers for a resident rehab program for women with life-controlling issues. She uses her fiction to encourage the ladies she teaches. She blogs at: Window To My World