Founder Joyce Hart began her career in 1978, selling Christian books at Whitaker House Publishing. She was a secretary to the vice president and the editorial department. She worked for Whitaker for eleven years, the last three of which she was the Vice President of Marketing. Her specialty was Special Markets, selling to chain bookstores, ministries, book clubs, catalogs, and rackjobbers.

She founded Hartline Marketing in 1990 and represented several small companies, including New Leaf Press and Victory House Publishing, handling special markets for both for many years. Hartline Literary Agency, a division of Hartline Marketing, was founded in 1992. Joyce has cultivated strong relationships with every major CBA publishing house and has outstanding long-term relationships with key editors in these sought-after houses.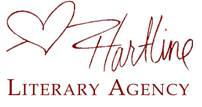 Publishing and Recession
2008 was a good year for Hartline Literary Agency. We placed forty-plus books for our clients. We're looking forward to a good 2009 in spite of the recession.




The recession has brought about many changes in the publishing world: layoffs at major publishers. The latest layoff is at Readers Digest, 504 people last week. One researcher noted that according to America's Research Group, Christian bookstores' share of business dropped significantly from 12.4% of the population shopping at a Christian bookstore last year down to 6%. The researcher, Britt Beemer, further noted that spending in Christian books stores dropped from $9.53 per visit last year to $4.58 this January. One-third of Americans reported that they are buying only essential and on-sale items.




In the midst of all this bad news, Melissa Endlich from Steeple Hill is looking for romance writers. Steeple Hill is increasing their releases per month from four to six books for the Love Inspired line. These are mass market books with a word count of 55,000 to 60,000. Overall, I don't see quite as much gloom and doom from the CBA publishers. Most are still buying; however, some are cutting the number of titles per year, and some layoffs are expected. In particular, Thomas Nelson has probably made the largest cuts.




On the ABA side, from the Wall Street Journal: Dark days are upon the book industry. Last month alone, Random House announced a massive restructuring; Simon & Schuster laid off thirty-five staffers; the adult division of Houghton Mifflin Harcourt stopped acquiring manuscripts for the rest of the year.




From PW: Simon & Schuster has formed a unified marketing group for its adult and children's divisions under the direction of Liz Perl, who joined S&S last year as senior v-p for adult marketing. Under the reorganization, Perl will oversee the marketing responsibilities for the children's division as well. According to a memo from Michael Selleck, executive v-p of sales and marketing, the new organization will be a "full-service, marketing and advertising/promotion group that delivers creative services, cross imprint and key brand marketing programs and retail marketing campaigns for both online and brick and mortar booksellers." The organization, Selleck added, will also give all of the publisher's imprints the ability to plan marketing campaigns for their books and authors.




Some recent book awards:




This year's Baker Publishing Group Christian Book Award finalists include:




Bible Reference & Study:
A Visual History of the English Bible by Donald Brake (Baker Books) and New Testament Theology by Thomas Schreiner, (Baker Academic)




Children & Youth:
Mean by Hayley DiMarco (Revell)




Fiction:
Home Another Way by Christa Parrish (Bethany House) and The Outsider by Ann Gabhart (Revell)




The awards will be announced Thursday March 19, at the Dallas Convention Center during Christian Book Expo in Dallas, Texas.




Nelson nominated for five Christian Book Awards.




Thomas Nelson announced that five of their products have been chosen as finalists for the 2009 Christian Book Awards:




Bibles:
NKJV Study Bible: Second Edition




Fiction:
Less Than Dead by Tim Downs

Children & Youth:
Guys Like Girls Who . . . by Chad Eastham and Secrets Young Women Keep by Dr. Jill Hubbard




Inspiration & Gift:
Reflections of God's Holy Land by Eva Marie Everson & Miriam Fieberg Vamosh.




The 2009 CT Book Awards




Apologetics/Evangelism:
The Reason for God: Belief in an Age of Skepticism Timothy Keller (Penguin/Dutton)




Biblical Studies:
Stories with Intent: A Comprehensive Guide to the Parables of Jesus Klyne R. Snodgrass (Eerdmans)




Christianity and Culture:
Culture Making: Recovering Our Creative Calling Andy Crouch (InterVarsity)




Christian Living:
Reconciling All Things: A Christian Vision for Justice, Peace and Healing Emmanuel Katongole and Chris Rice (InterVarsity)




The Church/Pastoral Leadership:
Why We're Not Emergent: By Two Guys Who Should Be Kevin DeYoung and Ted Kluck (Moody)




Fiction:
Home: A Novel Marilynne Robinson (Farrar, Straus, and Giroux)




History/Biography:
Bill Bright and Campus Crusade for Christ: The Renewal of Evangelicalism in Postwar America John G. Turner (University of North Carolina)




Missions/Global Affairs:
Transforming Worldviews: An Anthropological Understanding of How People Change Paul G. Hiebert (Baker Academic)




Spirituality:
Acedia and Me: A Marriage, Monks, and a Writer's Life Kathleen Norris (Penguin/Riverhead)




Theology/Ethics:
People and Place: A Covenant Ecclesiology Michael S. Horton (Westminster John Knox)




Christian Retailer reports: New Web Site Showcases Christian Book Videos. ChristianBookVideos.com recently launched as the one-stop viewing place for Christian book videos on the Internet. Book videos, also called book previews or Book Trailers, are video advertisements for books that employ techniques similar to those of movie trailers. To watch previews of Christian books on ChristianBookVideos.com, visit the Web site at www.christianbookvideos.com.




Borders has eliminated six vice presidential positions and ten director level jobs.




From "Publishers Lunch": Having guessed at 500,000 Kindle sales for 2008, they still assume an iPod-like adoption curve that magically estimates 1 million Kindle sales for 2009 and, hang on, 3.5 million units sold in 2010. Except that iPod and Kindle are not nearly analogous (nor are the respective distribution approaches of Apple and Kindle). And there's nary a mention of the rapidly emerging competition in ebook for smartphones that do not require purchase of a separate device.