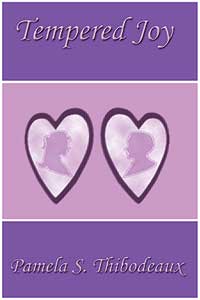 After years of rejection, my book Tempered Hearts (Book 1 in a series) was accepted for publication with Writer's Exchange Epublishing Co. I was thrilled! Though this was Sandy's maiden effort in publishing books, she had a wonderful reputation in producing Writer's Exchange Ezine—a publication offering info and advice to writers—and was truly a blessing to work with. Since she wasn't set up to offer POD (print on demand) at the time, I self-published the print copies of my book and quickly signed Tempered Dreams (Book 2) with her, which was released June 2001.
Though the print copies were offered through WEE's Web site as well as mine, I took this endeavor a step further and distributed the books through Amazon.com, American Wholesale Book Co., and the Books-A-Million stores. I set up author events, book signings, speaking engagements—the whole works.
Together, Sandy and I worked to make my dream of being a published author flourish, and we did very well, selling over 400 books the first year!
In December 2001, I began chatting with an up-and-coming new publisher. The woman had unique and wonderful marketing ideas
for her authors, so I asked to be released from WEE and signed a contract with her in May of 2002. In November 2003, my contract became null and void without ever being fulfilled.
This mistake cost me nearly four years out of my career!
As humans we tend to look back and wonder "what if" . . . what

if I'd never left WEE? What if the publisher had materialized and flourished? What if . . .?As Christians we are told not to look back but to press on to the high calling of Jesus. This is what I remind myself when my thoughts take that never-ending downward spiral.
I've bounced back since that devastating setback and now have five full-length titles published through two different small press publishers (Book 4 of Tempered series through ComStar Media and The Inheritance through The Wild Rose Press). All are available in Ebook and Print. I also have four short stories available in electronic format through The Wild Rose Press.
Some folks thumb their noses at E/Self/POD published authors, saying they're not really published, and many of those E/Self/POD authors still dream of a contract with Big Name Publisher or even a new traditional house, but I'm here to tell you never give up a sure thing for a maybe.

Recently I signed with an agent to represent my last two complete novels, future works, as well as a gift book idea to those Big Name Publishers, but if for some reason he doesn't secure a contract, I'm more than happy to continue on the path God has chosen for me.