"And I want a chocolate cake with pink frosting and red Kool-Aid and chocolate-chip ice cream and—"
I put up a hand, stopping my six-year-old daughter's monologue. "I know exactly what you want, sweetie. Down to the last jelly bean."
"Jelly beans!" she said. "I forgot about the jelly beans on top of the cake. I want pink ones and red ones, no black ones at all, save those for Dad, and purple ones and—"
"Let me handle it. I said I'd give you a whopper of a birthday party and I meant it. But you're taking all the fun out of it by telling me how to do it."
"I just want to make sure it's done right," she said. "I want you to know exactly—"
"I know all about your exactlys." I pulled her under my arm for a hug. "I know you. I know everything you like. I know what makes you happy. I can go into a store full of a thousand dolls and pick the one you'd like the best."
"The one with the fanciest dress."
I nodded. "I can go to the cookie aisle at the grocery store and never miss."
"Oreos," we said together.
"So relax," I said. "Trust me. I'll give you a birthday party you'll never forget."
She left me alone to plan the party. I got out a notepad, popped the tab on a can of Diet Coke, and settled into a comfy chair.
"What's the theme? We have to have a theme," I mumbled to myself. Her birthday was close to Easter this year . . . I shot up straight. "Rabbits. We can have a rabbit theme." I started scribbling notes.
I wish she'd trust me.
"The girls can make rabbits out of Styrofoam balls . . ."
Doesn't she realize I know her innermost dreams?
". . . they can have hats and wiggly eyes . . ."
When she keeps bugging me about how she wants it done, it hurts my feelings.
"We'll get bunny-shaped boxes and fill them with candy."
She takes some of the joy away when she doesn't leave me alone to give freely.
"I'll get pastel-colored plates and napkins and have balloons to match."
Didn't she know I'd give her the world if she'd let me? I wish someone knew my deepest dreams. I wish someone would offer me my greatest desires—
I stopped. Oh dear.
Someone did know my deepest dreams. Someone did offer me my greatest desires.
God.
Had I been like my daughter, directing God, putting in my two-cents instead of trusting Him? Was He reluctant to fulfill my dreams until I showed Him that I believed in Him completely?
I put the notepad aside and bowed my head. I revamped my prayers—the ones I pestered God with on a regular basis. I gave Him my heart's desire and said, "Take care of it."
Fear grabbed hold of me. What if He didn't want to give me my dream? What if it wasn't in His plan?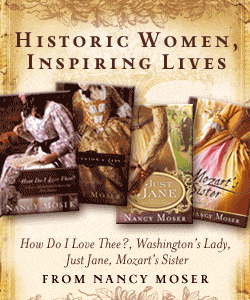 Was this fear the reason I kept badgering Him with the details of how I wanted my prayers to be answered (just like my daughter kept after me with mentions of chocolate cake and jelly beans?)




I took a deep breath and calmed my breathing. I forced the fear to let me go. My next prayer was hard.




"Whatever You want is fine with me, Lord. Even if You choose to close the door on my dream, I know You'll show me something better."




I sat back, feeling satisfied and content. Now that I was letting God plan the party of my life, I knew He'd create a whopper.




I can hardly wait.

Take delight in the LORD,
and he will give you the desires of your heart.


Psalm 37:4 (NIV)

---

---