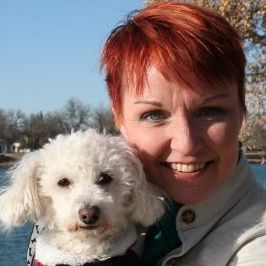 As the owner of Lone Mesa Author Services and Publishing , Teri Burns provides her clients with a variety of writing, publishing and marketing services. With a background that includes journalism, marketing and printing, as well as education (and even firefighting and emergency medicine), she jokes that she has a skill set for every situation and loves to share her talents with others.
What Are You Selling?
So, you've decided to self-publish, and you've done your homework. You've read every social media post, magazine article and blog about what it takes to be a success. You know you need a good story—check. You hired a great editor—check. You used a slew of beta readers, some of whom even became part of your wonderful street team—check, check. You spent the money for a top-notch formatter to make your digital and print interiors shine—check. You hired a great cover artist, wrote a thrilling back cover blurb, took a marvelous author photo—check, check and check.
You started your pre-marketing well in advance of your release, and you are a marketing machine once the book goes live, but six months later, you're noticing a ton of books returned partly read. What went wrong? One clue could be in your packaging.
Let's say you pick up a box of cereal based on the delicious photo of strawberries and golden flakes on the front. You get your bowl and spoon ready, set the milk out. Anticipation builds as you open the box and prepare to pour. But as the bowl begins to fill, what you see instead of strawberries and sweet flakes is plain, unsweetened bran.
You'd be disappointed, right? You wanted sweet strawberries, but if you had wanted bran, you'd be happy. There's nothing wrong with either product, but you didn't get what you were expecting.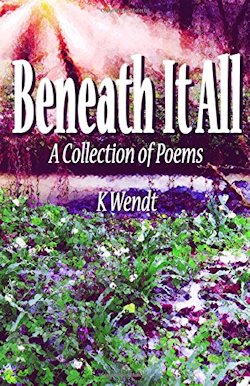 Now look at your cover, from the photos to the blurb. Is your packaging selling what your reader should expect? Sure, you have a beautiful cover, artfully done, that makes readers want to click the "buy" button, but does it give them the right impression of the genre, mood and character of your story?
Does your blurb suggest thriller instead of romantic suspense? Does your cover art say romantic fiction instead of non-fiction memoir? Making sure your reader gets what he expects is the first step to reader satisfaction.
That doesn't mean you should tell your whole story in either the blurb or the cover art, and it doesn't mean that truth in advertising is more important than a beautiful, artful covers that make readers click "buy." It means choosing artwork, colors, and fonts that let readers know what to expect.
The best tip I can offer is to make sure your cover artist reads your work. Artists who read the manuscript can then suggest a direction, colors, and artwork that will sell your story. They can make suggestions for changes to your vision, when needed, and work with you to develop the perfect cover to draw in your reader—the one who will finish your story and look for more.
In the long-term, it's not about just selling your book, it's about building your audience. Find a cover artist who will help you do that, and you'll find it makes all the difference.
---

---