Ramona Richards, a veteran editor in the Christian publishing industry, is also the author of 9 books and a contributor to one Bible and numerous devotional collections. She is a mentor, speaker, and introvert who haunts writers conferences because she loves huddling with her own kind. You can find her at http://www.ramonarichards.com/
Track Changes
What They Saw
"More than any other factor, it is the people we have to deal with that determine the quality of our work lives."
—David H. Master, True Professionalism
Conference pitches are always a time of nerves and questioning. It's unknown territory for most people, as they have no idea how the agents and editors will respond to their ideas and hopes.
I was at the Blue Ridge Mountains Christian Writers Conference last week, this time as a mentor. I talked to a lot of shaky young writers, just to give them advice on what steps to take next. During one of my last appointments, a young woman sat down, her face clouded in puzzlement. She introduced herself and said, "Can I talk to you about something?"
"Sure. What's up?"
Her hands were shaking as she took out her one-sheets and handed me a business card. She pitched two ideas in just under three minutes. I looked at her and said, "These sound marvelous. So what do you want from me?"
She looked over her shoulder, then leaned in to explain. She'd pitched to sixteen editors and agents, and every single one of them had asked for a full manuscript. She thought that was odd—everyone had warned her it would be tough in this market. So she had two main questions. Was it strange to get so many requests? And with that many, who should she start with?
"This is a good problem to have," I said. "But, first, let me explain what people are seeing when you sit in front of them."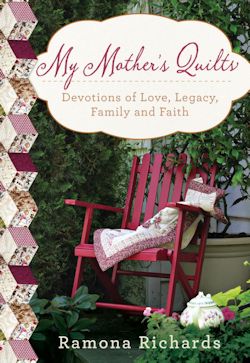 1) She had a polished and professional appearance. This is more important than some people would like to admit. While writers don't have to be pretty or handsome, they do need to be clean and neatly dressed in appropriate attire.
2) She had her materials ready and well prepared. She handed me her business card, and her one-sheets were well designed and communicated her message clearly. Her bio pinpointed her platform, background in her field, and past experiences as a speaker. 3) Her ideas were unique and well presented. She had a passion, a strong enthusiasm for her works, and sold them with joy. And she knew her ideas were unique because…
4) She knew her market, and included in her presentation ideas for reaching them. She didn't ramble or present a broad audience. She knew exactly who she wanted to reach with her books.
5) She had more than one idea to present. While agents and editors obviously are in the market to buy one project, they also keep an eye out for authors who are interested in building a career. Their best efforts go into an author who wants to do this as a profession.
6) She asked questions beyond "Do you want my book?" She wanted to know what other types of clients the agents had, and she'd researched the editors to know what they buy.
As I rattled off the litany of reasons she'd make a good client for an agent or author for an editor, her eyes widened. She had no idea that she was hitting all the sweet spots. She was simply trying to be as professional and as prepared as possible. She succeeded—and the agents and editors spotted it right away.
I spread her one-sheets in front of me, and made suggestions on which agent/editor might be a good fit for her. I also suggested that she find a couple of authors who worked with them and have a chat. Every agent/editor is different, and making a good personality and career-focus match is vital for a long-term success.
Pitches are stressful, but being prepared can alleviate some nerves. Presenting a professional appearance takes little time and can have encouraging results. It costs nothing to bathe and put on clean clothes. Comb your hair. Read over your pitches until you can deliver them with enthusiasm and few stutters. Be on time for your appointment and leave when your time is up.
We may hear this over and over, but you might be surprised to know how few people come to the table ready to present. The ones who do prepare stand out. And that's what made this young author shine for a roomful of agents and editors.
---

---