LeAnn Hamby is the publicity coordinator for Strang Book Group. Since joining the Strang marketing team, she has represented Realms authors such as Mike Dellosso and Conlan Brown, as well as other Strang authors, including Jack Hayford, Dondi Scumaci, and Chuck Pierce. LeAnn first discovered her love of books as a girl when her grandfather recommended she read The Secret Garden by Frances Hodgson Burnett. LeAnn holds a degree in public relations and transitioned into book publicity after a career in music publishing. She resides in Orlando, Florida, where she and her husband, DeWayne, are expecting their first child any day now.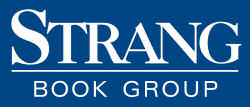 Strang Book Group Goes Historical
I read my first Christian historical romance in the 1970s when I was just a young girl. My parents let me choose a book on a visit to our nearest Christian bookstore, and I chose Not Regina by Christmas Carol Kauffman. I read it so many times the pages started falling out. The list of books I have read since then is way too long to mention here. Let's just say I love to read, and I love a good romantic story.




Apparently I am not alone. I suspect many of you are romance fans as well, and as one historical romance reader to another, I am really excited to share with you the news that Strang Book Group is entering the world of historical romance.




We are releasing our first historical romance in just a few short weeks on January 5, 2010. Becoming Lucy by Martha Rogers is the first book in the Winds Across the Prairie series, the first historical romance series with Realms, Strang Book Group's fiction imprint.




Until now, Realms has primarily published speculative fiction, including Lucifer's Flood, Scream, and The Firstborn. But we realized a key ingredient was missing in our publishing mix—readers like you who are hungry for stories of inspiration and romance. And we decided that we want to give those stories to you.




Reading through some of the historical romance manuscripts we received was a lot of fun. In the end, we decided our first historical romance novel would be Becoming Lucy, a story about Lucinda Bishop, an orphaned Boston heiress who moves to the Oklahoma Territory in 1896 to live with her aunt and uncle on their ranch. Quite a different life for a Boston socialite! Lucinda's internal struggle between her former life and her current life is magnified when her aunt wants to call her Lucy (gasp). Her life is stirred up even more when she starts to fall for Jake, the

ranch hand with a dark secret in his past. Can he get his life together before someone else claims her hand or her life? You'll have to get the book to find out!




We'll be following up with two more historical romance novels in May 2010—Morning for Dove, book two in the Winds Across the Prairie series, and Unwilling Warrior by Andrea Boeshaar. The central character in Morning for Dove is Dove Morris, Lucy's best friend from Becoming Lucy. With her mother's Cherokee blood running through her, Dove is not quite accepted by the Barton Creek townspeople. Local prejudice rises to the surface when Luke Anderson falls for the striking beauty. Will love overcome all obstacles when Luke races to save Dove from the wildfire threatening the Morris ranch?




Unwilling Warrior by veteran author Andrea Boeshaar is the first book in our next historical romance series, Seasons of Redemption. The series opens as Valerie Fontaine returns from a northern school to her father's house in New Orleans during the Civil War. Her dream of a happy homecoming is cut short when their houseguest, Benjamin McCabe, questions some of her behavior and calls her a gossip. As the ruthless war draws closer, Valerie finds herself drawn to Ben and his faith, but her father has other plans. Will the approaching army and her father's desperate plan to sell her into a loveless marriage force them apart?




As you can probably tell by now, I love good cliffhangers. They are a crucial element in any good story, and our new historical romance novels are full of them. I hope I've piqued your interest in our books as we set out on this new adventure. Be sure to preorder your copy, get a cup of coffee, and enjoy reading these newcomers to one of my favorite genres. Join us on Facebook and let us know what you think.