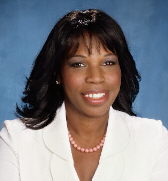 Wow, here we go again! It's already the second month of 2009. It's a beautiful day in Florida. My hubby, Bill, and my dog, Jake, relax on the porch with me as I prepare for my monthly interview. "It's such a perfect afternoon for back porch writing." I begin by checking my calendar. "Let's see. It's February . . . and we have Groundhog Day, Ash Wednesday, Valentine's Day, President's Day, and I believe this month most schools will close for a winter break."
Bill pipes up, "Think you forgot something?"
"Um, I don't know? Did I?"
He thumbs through my date book. "Well February has only twenty-eight days—unless it's leap year, and nope, no leap this year."
"Hum . . . Oh, that. Yes, I knew that. I thought you were thinking about 'other' important days that are marked on the calendar."
"Well, we're zooming out to LA, right?"
I know Bill likes to tease . . . but. "Yes. I love this month's author; she spent her childhood in New York like me. I can relate. But that's not entirely what I was thinking about."
"Oh, let's see. February . . . What could be so special about this month?"
"Bill, it's my . . ."
"I know, it's your birthday month! I would never forget that. I cherish the day you were born!"
"Aha, thank you. You remembered." "Well, we've been celebrating February twenty-third for ages! Um, I mean . . . twenty-nine years."
Sigh. Twenty-nine. Think I'll ignore that. "Come on, you two. Grab Jake, our coats and hats; We're going Jeeping."
***
Victoria Christopher Murray always knew she would become an author. Never having lost the dream to write, she answered the call when the "bug" hit her in 1997.

Victoria originally self-published her first story; however, in 2000, Time Warner republished Temptation. Life changed as she made numerous best-seller lists and remained there for nine consecutive months. To top that, in 2001, Temptation was nominated for an NAACP Image Award in Outstanding Literature.

Joy; Truth Be Told; Grown Folks Business; A Sin and A Shame; The Ex Files; and Too Little, Too Late followed on the same path. In 2008, Victoria's first novels in her Christian fiction teen series—The Divine Divas—were published. A great writer, award-winning author, and more . . .
***
Rodeo Drive is supposedly the fourth most popular tourist attraction in LA. Bill and I certainly would make sure we went to the top three, but since this was practically within walking distance of Victoria's home, we all decided on a stroll. We could talk and walk, and she didn't mind at all doing the tourist thing with us.
Valerie: You were raised in Queens, NY. What memory of life in the city will you always hold dear to your heart even though you don't live there any longer?
Victoria: Wow, that's a good question. My family moved to Queens in the '60s, when Queens was such a suburb, such a "small town." I saw my first squirrel in Queens and wondered at the time, "What had my parents done, moving me and my sisters out to the country!" But all in all, I have wonderful, kind of "Father Knows Best" memories of teachers who really cared about my success, of learning to play the flute and clarinet and speak French, of my girlfriends and I falling in love with The Monkees and trying to sing like the Supremes, of being a Girl Scout! Ah, those were the days!
Valerie: How and/or why did you end up in California?
Victoria: I always say my husband tricked me! I met Ray in Graduate School at New York University. He was from Los Angeles, but never did he say anything about moving home. We met, fell in love, got married, purchased a condo in the city (I was thrilled!), and then we celebrated our first wedding anniversary in Los Angeles! I have no idea how I ended up in Los Angeles, but we have lived here ever since, so it must've been a good thing.
Valerie: Have you tried surfing?
Victoria: LOL. I love the beach, but I don't get into the water. I just cannot risk messing up my hair!
Valerie: Temptation is your first novel. What expectations did you have, publishing on your own?
Victoria: My goodness, I had so many big dreams. I had my MBA, my husband had his MBA; we were sure that we were going to make a lot of money self-publishing. I thought it would be easy for me to sell 100,000 copies. I had visions of making close to a million dollars. I didn't know why everyone wasn't doing it this way. And then reality hit—I self published, sold nine thousand books in six months (which was considered great, but not great enough for me!). That was when I said, "Whoa!" and realized that self-publishing wasn't for me.
Valerie: Then you found an agent. What deciding factor made you adjust your way of thinking?
Victoria: See above! I decided that in order to sell what I wanted to sell, I had to have a distribution machine behind me. I needed to be with a mainstream publisher.
Valerie: Spiritually, do you believe you still would have been noticed and had as many wonderful achievements if you had continued with your own efforts?
Victoria: Yes, I would have been noticed. I think that's why I did well self-publishing. But being with a larger publisher has helped even more.
Valerie: From an original idea to the finish (the end), how long does it take you to complete a manuscript?
Victoria: It takes about a year for an adult novel, but only about three months for one of my teen novels.
Valerie: Which of your novels is your personal favorite? And why?
Victoria: Ah, that's not fair. These books are like my children; can I truly have a favorite? I mean, Temptation was my first, so that's special, but each has ministered to me in a different way.
Valerie: I watched a clip on YouTube with your Divine Divas and would like to know a little more about these talented young girls. Did you know them and therefore came up with the ideas for the series?
Victoria: Don't know what you saw—there's not a YouTube video, unless a group of girls who read the books came up with something themselves. But I just came up with the idea of four fifteen-year-old girls on my own.
Valerie: Will you continue on with these characters as your Diva's literally become older women in their 20s, 30s, or 40s?
Victoria: Oh, no. I am through with these girls. They will remain fifteen forever! I'm not big on series and sequels. There are so many characters I'd love to write about, so after the fourth book, I'll be moving on to something else.
Valerie: All of your book covers portray beautiful black women. Do you think your books are primarily read and marketed to an African American audience? (If yes, have you considered writing fiction that includes characters who aren't African American?
Victoria: You know, I don't have much to do with my book covers. It is clear that as an African American most of my readers will be African Americans. But the thing is I think my stories are far more Christian than they are African American. So, I've been blessed with a bit of crossover, and it's been fine because not all of my characters inside a story are African American. I'm an equal opportunity drama queen!
Valerie: What's next for 2009?
Victoria: I have two more teen books coming out—the last two of the Divine Divas and my eighth adult novel. I'm thinking about maybe creating another teen group. We'll see. I really want to expand beyond my books—finding a way to use them to reach into television or movies. I haven't figured it all out yet.
Valerie: You mentioned growing up in the '60s, and you seem to have had a "normal" upbringing. Today, with so many children not growing up the way we did (divorced parents, drugs, not as much discipline, etc.), have you ever done any work with organizations or on your own to inspire children with your accomplishments? (Example: schools, church, teach-a-child programs?)
Victoria: I've spoken at a lot of schools with my teen series.
Valerie: Living in Los Angeles, have you seen or met any movie stars? Who?
Victoria: Yup, you can't live in LA and not run into people. It's not even exciting anymore. I've seen (and actually know his wife) Denzel Washington, Samuel Jackson and his wife, Victoria Rowell (from the Young and the Restless) is a friend of mine, Dawnn Lewis (from A Different World) another good friend. Ummm. Let me see—there are more, I know. I just don't see them as celebrities anymore.
Valerie: Have you ever been to the late night Jay Leno show—as part of the audience or other?
Victoria: Years ago I went to Arsenio Hall's show. (Am I dating myself?) And I loved going to Bill Maher's Politically Incorrect.
Valerie: Have you seen the stars, the ones that are in the concretewith famous people's names?
Victoria: Nope, I don't do the tourist thing. It's kinda like living in New York and hanging out in the Empire State Building—doesn't happen.
Valerie: Rodeo Drive, what's your opinion?
Victoria: Shop there quite a bit. My favorite Neiman Marcus is just a block away. One of my favorite shopping places.
Valerie: How's the food? Can you find bagels or pizza that compare to NY?
Victoria: The food's as good as anywhere else. Lots of seafood, lots of upscale restaurants. I tend to love the restaurants that are right on the beach.
Valerie: You have been asked many questions during your career, but would you like to share with your fans something they haven't asked, but you think they would enjoy hearing about?
Victoria: Are you kidding? In ten years, I've been asked every single thing. And anything I haven't told yet, I don't want to tell. I've gotta keep a little for myself, right—just a bit of mystery!
Valerie: Absolutely! Thank you so much for a terrific afternoon. This has been great! Take care.
---
Valerie Anne Faulkner, a New York native, moved to the Gulf Coast of Florida in 1973. Author of I Must Be in Heaven, a promise kept… she spends her days working side by side with her husband, Bill, as an electrician, then evenings, as a writer. The CFOM interviews have been a great way for her to meet other authors and hone her writing craft. This back-porch writer's family is very important to her, and she cherishes time spent with her three grown children and six grandchildren. A few hours with family or a day enjoying one of Florida's Gulf beaches are her favorite ways to relieve stress and refresh from her busy lifestyle. Valerie's motto is "A day with prayer . . . seldom unravels."
Recently her story was honored with First Place-Royal Palm Literary Award in the published/memoir category at the Florida Writer's Conference held in Lake Mary, Florida.

Visit her at www.imustbeinheaven.com