Diana Flegal currently lives in Pittsburgh, Pa where she works as Editorial Assistant to Joyce Hart, owner and founder of Hartline Literary Agency. A Bible College major in Missions and Anthropology, Diana has been a medical missionary to Haiti, a womans speaker and bible study leader, creating her own women's study material. One of her life's highlights has been teaching apologetics to high school students as preparatory for college. Avid reader and gifted editor, Diana's focus is Non Fiction. She has a passion for getting great writers published.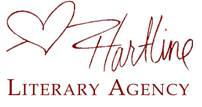 Publishing and the Economy
Greetings to one and all from Hartline Literary Agency. We hope you all had a blessed Christmas and are looking forward to a fresh New Year. We at Hartline are celebrating the goodness of God and His faithfulness to give us continual new beginnings by His Grace.




This past year was a successful year for Hartline and we pray that despite the economic predictions, God will continue to bless our clients and the CBA publishers as they send out the message of hope to a lost and dying world.




Now for some of the latest news here is a piece from Publishers Lunch Daily:




Amazon's Best Sellers:




Amazon has posted their annual lists of best-selling items for 2008 from a variety of categories. Stephenie Meyer's Breaking Dawn was their best-selling book (in units), while the Kindle was the top-selling item in the electronics category (alongside such other hits as the top home and garden item, the Oster 4207 electric wine opener.)




In "products that were reviewed most positively," Ron Paul's The Revolution: A Manifesto led all others among books, while the Kindle lost out in electronics to a Samsung 46-inch LCD television.




In their list of "products most frequently purchased as gifts" during the year, Kindle led the electronics category again, showing people think it's a great thing to buy for someone else if not themselves.




Christian Retailers:

Tyndale is supporting radio advertising in seven Salem Radio Network major markets and other smaller markets. Tyndale ads will send consumers to CBA's www.Christianstores.org store finder to help build traffic to Christian stores. For Tyndale promotional materials, go to www.tyndalebooksellers.com. See the January 2009 issue of CBA Retailers+Resources magazine for more details.




CBA Industry Conference is ready to roll.




The CBA Industry Conference kicks off in a few weeks in Atlanta, Georgia, and the program is ready to roll out. Current, relevant topics will be discussed like the state of retailing and what is on the horizon for 2009. For those who can't make it to Atlanta, though, CBA is offering an economical solution: total access to CBA Industry Conference via the Web. The content and sessions from the conference will be posted on the CBA Industry Conference Web site for members to access at their leisure. While experiencing the conference online doesn't allow participants full access to the networking and brainstorming opportunities that will happen at the live event, the webinars do provide all the content and applications discussed at the conference.




For more information on the CBA Industry Conference, specific presenters, and to register, go to www.cbaonline.org/industryconference. January CBA best-seller lists now online. The January CBA best-seller and category top-seller lists—based on actual sales in Christian-retail stores in the U.S. through the week ending November 29, 2008, using CROSS:SCAN as the source for the data collection—are available online at http://www.cbaonline.org/nm/BSLs.htm.




PUBLISHING TRENDS

Susan Downs recently informed Hartline that she will be stepping down from her full time editorial position at Barbour and into that of Freelance copy editor. Barbour has made the difficult decision to discontinue their Heartsong Presents Mysteries Bookclub line. Books releasing in April 09 will be the final titles issued. Susan expressed her thanks to the Lord, and Barbour, for the opportunities afforded her in working with and developing relationships with such wonderful and talented folks as the authors and agents she came in contact with. We at Hartline wish Susan the best.




In the Random House reorganization, which moved Bantam to RHPG, Irwyn Applebaum has left, as has Bantam Dell Group SVP, Director of Creative Marketing, Betsy Hulsebosch. She may be reached at (914) 772-1022. Barb Burg, SVP Executive Director Publicity and PR, will also be leaving, after 24 years, on January 30. She may be reached at barbburg [at] gmail dot com. Meanwhile, reportedly a total of over 40 (out of about 120) people have left Doubleday and Broadway, including Nicole Dewey in publicity and Becky Cole in editorial.




Claire Tisne, who was RH Sub Rights Director under Gina Centrello, is leaving, as is Sharon Swados from the Bantam Dell Sub Rights group; their duties will be taken over by Rebecca Gardner, who had been with Doubleday. Gardner, who reports to Sonny Mehta, heads the sub rights department that includes Lisa George from Bantam, Rachel Kind from Ballantine, and Joelle Dieu from Little Random.




A note of cheer comes from the announcement that Susan Kamil has accepted the position of SVP and EIC of the RH imprint of RHPG while continuing as Editorial Director of the Dial Press. She will be in charge of the Random House Editorial department and SVP Editorial Director Jennifer Hershey now reports to her. Kate Medina, EVP, Executive Editorial Director, and

Associate Publisher of Random House, and Bob Loomis, EVP and Executive Editor, continue to report to Centrello.




Herb Schaffner has left McGraw-Hill Professional, where he was Publisher of Business and Finance, and may be reached at schaffnerh[at]gmail dot com.




A few events scheduled for the coming year:




Conferences:




• January 13–15: NEW! A forum for directors of Christian Writers Conferences, Nashville, TN www.ACWriters.com
• January 30–31, 2009: Act One Program Screenwriting weekend seminar: Glen Eyrie, Colorado Springs, Colorado www.actoneprogram.com
• February 20–21: ACW at Oklahoma City, OK
• February 19–22: Jerry B. Jenkins' Writing for the Soul, Colorado Springs, CO www.christianwritersguild.com
• February 26–March 1: Florida Christian Writers Conference, Leesburg, FL www.flwriters.org www.flcwc.blogspot.com
• February 8–17, 2010: Tour of Israel for Writers acwriters@aol.com
• May 13 –6, 2009: Colorado Christian Writers Conference, Estes Park, Colorado www.writehisanswer.com/Colorado
• More conferences here: Writers Conferences




Writing Events: :




• March 20–22, 2009: Evangelical Christian Publishers Association (ECPA) Christian Book Expo, Dallas, TX www.christianbookexpo.com
• The CBA Industry Conference West in Costa Mesa, CA, February 2009 has been cancelled. Plans for the Central CBA Industry Conference January 14 at the Westin Peachtree Hotel in Atlanta have not changed. http://www.cbaonline.org/industryconference/


For information on the 2009 Christian Book Expo, visit www.ChristianBookExpo.com.




Kathy Caltabelotta, Administrative Assistant at New Hope Publishers, shared this update:




New Hope Publishers signs with STL for fulfillment services




(Birmingham, Ala.) Dec. 1, 2008—New Hope Publishers announced today that STL Distribution North America will provide fulfillment services for all New Hope titles and products effective December 1. STL's global operations form the largest Christian distributor of Christian resources in the world.




"As God continues to provide us with opportunities to expand our market, we are looking forward to our new partnership with STL and the potential for growth this relationship offers," said Andrea Mullins, New Hope director/publisher.




STL is headquartered in Johnson City, Tennessee, and operates warehouses there and in Sparks, Nevada. Prior to this agreement, New Hope titles were warehoused in Lebanon, Tennessee, with LifeWay.




"This has been a long journey of preparation to arrive at this day," Mullins reflected. "We are grateful for the support we've received from our previous fulfillment partners, B&H Publishing Group, and LifeWay's distribution services. They have been great partners to us."




The agreement with STL Distributors is one of several decisions the publisher recently made to help further its business objectives, Mullins said.




"It is our distinct honor to be the chosen distributor of New Hope Publishers products," said Darren Henry, vice president of STL Publisher Services group. "As fellow ministries striving to impact our world for his kingdom, we share a common vision and passion for our work, and we are thrilled to do our part to help New Hope succeed in its publishing mission."




All New Hope inventory is now at STL, and Henry said they are ready to serve customers' needs related to New Hope products. For product information, customers may visit www.stl-distribution.com. Orders and other inquires may be directed to customerservice@stl-distribution.com or 1-800-289-2772.




According to Mullins, New Hope Publishers, based in Birmingham, Alabama, is in process of making several other business decisions to facilitate growth that will be announced soon.




Our Mission: New Hope Publishers provides books that equip, encourage, and challenge readers in areas that are relevant to current issues of Christian living and serving. New Hope offers three product lines: New Hope Arise—Inspiring Women. Changing Lives; New Hope Impact—Engaging Believers in a Missional Community; and New Hope Grow—Faith-Building Bible Studies and Teaching Resources. Visit the New Hope Web site at www.newhopepublishers.com.