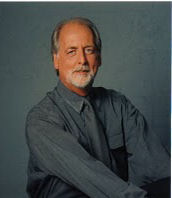 It's not often a person achieves success in a career they love, much less twice in two different careers! Don Reid has achieved that very success, and he attributes it all to obeying the God he loves and serves every single day.
Thirty-eight years of writing and singing with the Statler Brothers has given you many awards, many memories, and many friendships. Since 2002, you have had seven books published . . . a second award-winning career. How did writing music prepare you for writing books? What led you to tackle novel writing after so many successful years as a singer and songwriter?
Being a songwriter let me know that I loved writing as much as performing. And my favorites were always the story songs. I had been fascinated with fiction since my high school days when I developed a love of many different authors. I wrote short stories for my own enjoyment all through my music career but never had the time to develop them into a published and working entity. But when I retired, I wanted to use my time pursuing that part of my creativity. I love the singular action of sitting alone and bringing characters and story to life.
What role has your faith played in your writing? Do you feel that Christian fiction plays a vital role in reaching people for Christ? In encouraging believers in their faith?
Christian fiction serves a great purpose for me. It gives me the opportunity to do what I love to do without competing in the marketplace for the most gruesome storyline, the darkest and filthiest language, and characters that leave you feeling as if you need a bath. I'm not a prude, but I do carry my religion with me in everything I do. (If I didn't, it wouldn't be worth having.) It also challenges me as a writer. You can't just go with the most base dialogue (which is easy). You have to find a way of keeping it decent but still getting it across with attitude and synonyms. Christian fiction allows you to be good at what you do and still not be ashamed for your mother or your children to read it.
What kind of writing do you enjoy as a reader? Who is your favorite author? Why?
I'm a mystery lover. I possess and have read everything Agatha Christie ever published. Even what she wrote under a pseudonym. The construction of a mystery has always amazed me. My favorite type of movie is also mystery. (As kids, my brother, Harold, and I used to speculate how mysteries were written. We came to the conclusion they were written from the back to the front because the writer had to know how the last page would read before he could write the first page. It's not quite that simple, but we were on to something even as young fans.)
You have published both fiction and nonfiction. Which is your favorite to write? Why?
I love both. Nonfiction gives me the opportunity to do something I truly get engrossed in―research. I have always been stimulated when I had to dig through reference books, looking for a fact here and there. (You can imagine how much I like Google.) Nonfiction requires a lot of searching and I can stay up night and day doing this lovable chore. But then fiction gives you total freedom. You can make your character do whatever you think he should do. You can give him whatever characteristics and habits and manners you like. You can make him as ugly or as handsome as you like. You can even make him the villain but still be likable. So which do I like best, a hamburger or a hot dog? Please tell me I can have both!
What part of the writing process challenges you the most?
The schedule. I know writers who write early every morning. I know some who make themselves write so many words per day. I know some who write when they're sick because they have promised themselves they would. I'm none of those guys. I don't like to write when I'm tired or have other things that need tending. I don't like to force an idea until it's ready. So I suppose the discipline is the hardest part for me. I may go weeks between writing sessions but I'm always writing in my mind so that when I do sit down to commit it to paper, I have something to say.
Tell us a bit about your latest novel, The Mulligans of Mt. Jefferson. Where did you get the inspiration for this story?
The Mulligans of Mt. Jefferson is a sequel to O Little Town, which was published a couple of years ago. The inspiration was with the first book in as much as the setting. It's in the 1950s in a small Southern town in Virginia and that is pretty much who I am. So the facts were all in my head and my heart. The inspiration for the storyline was simply a way for three friends to get together. I could have had them meet in college, in the service, or in their careers. But I wanted a stronger bond, so I had them grow up together. Thus, the story of three little boys who become men together always have that background bond that holds them tight through sensitive and near impossible times.
Did you draw upon your own strong, lifetime friendships to create the characters in this story? What is the significance of the 1950s setting? What research did you have to do to recreate the setting of the story?
To write anything this character-driven, I think you have to draw on yourself and your relationships. I never lift a singular character from my life and put him or her on the page. Every one of my characters is a composite of folks I've known. I'll give my character a little bit from Tom, a little bit from Dick, and a little from Harry. Only friends who know me best can ever tell from whom I borrowed in real life.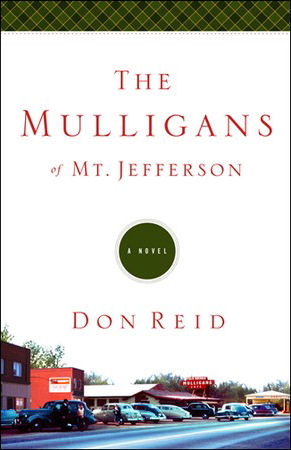 The '50s was the wonderful era of my youth. I'm dating myself for sure, but I saw that decade come in when I was four years old, and I ushered it out when I was fourteen. So I needed no research at all. Those memories of that period are vivid in my mind and I could write about them until the cows come home. (I've never known what that phrase actually means, but I think it means a long, long time.)
What do you hope readers will take away from this story?
I hope they will have a good time with it. I hope they'll be entertained and, maybe, a little baffled from time to time. I hope they'll sense that there is a bit of the mulligan in all of us, a need for a second chance. A little forgiveness from those who love us most. I hope it makes them smile and that they may want to linger a little while longer in Mt. Jefferson.
Do readers need to read O Little Town to fully appreciate your latest novel? Have readers requested the sequel so much that The Mulligans of Mt. Jefferson was born, or did you conceive the idea as more than one novel at the outset?
Both novels stand on their own, even though they are connected. In a perfect world, you might want to read O Little Town first, but it isn't necessary. I wrote O Little Town thinking of it as a stand-alone novel, but I had such a good time with the folks in town that I wanted to go back and revisit some of them. I think after all is read and done, you'll find that Mt. Jefferson is the center of both books. The little town is the star. It is what you are eventually drawn to.
What is the most memorable response you've received from a reader? What role does reader response play in your writing?
I've had readers tell me they have come to Staunton, Virginia, my hometown, and walked the streets just to see Mt. Jefferson. This tells me they liked what they read and what was conjured up in their minds. As for readers' response, I have the greatest respect in the world for their opinions. What they think is more important than anything. If enough of them told me they hated a particular character, then I would be foolish to try to sustain that character. I'd listen closely and act appropriately.
How does your family feel about your stories? Do they enjoy reading and writing as much as you do?
My family members are my best critics. Before publishing, my wife, my brother, and my sons read the work. I can tell if they love it or just like it or are trying to say something nice. I discuss it with them and I find the hot spots and the cold spots. I trust these four people to give me the truth.
What words of encouragement would you like to leave with your readers?
I'd most like to thank them for their time. It's a good hunk of time out of someone's week to donate to reading a book from cover to cover. They are doing me a favor and I, in turn, hope I've done them a favor by not disappointing them. And I'd like to encourage them to continue to read good books as often as possible. Trends will always come and go with movies and television shows, but no matter what genre of book is hot at the time, you'll always be able to find something in your special section of the bookstore. Reading a book is personal and private. I encourage you to enjoy yourself with no apologies to anyone else.
---

---
Kim Ford has been a resident of Alabama for more than ten years. Originally from Georgia, she holds a Bachelor's degree in English from Brenau Women's College. She has spent the past 9 years in sales and marketing and has been an avid reader of Christian Fiction for more than 20 years. A mother of two teen sons and married to a technical writer and Army veteran, Kim's life is full and blessed. She and her husband also volunteer as teachers for a resident rehab program for women with life-controlling issues. She uses her fiction to encourage the ladies she teaches. She blogs at: Window To My World