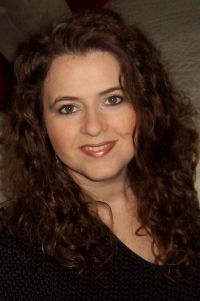 For the past two months, I've been moving at speeds nearing overload. It's been pretty crazy. From full-time work to five kids (with massive science fair projects) to a new house that needed major cosmetic renovations, there hasn't been a lot of time to write. It doesn't make for a very productive word count!
In the middle of all of this, I struggled with my writing. It's been a struggle to daydream about my WIP, a real struggle to take my smallest moment of mental solitude and dance around the idea of what-if.
A friend helped pinpoint one of my problems: fear. It is an incredibly debilitating foe. Here are five things fear can do to you with your writing.
1. Distract
The first whispers of fear bring with them one thing for certain: distraction. It's the little niggling of uncertainty just before the self-examination begins. This hint of fear begins the unhealthy spiral of distraction away from our creativity and writing purpose, and, if fed, will lead to #2.
2. Discouragement
If we remain distracted by fear long enough, the questions begin. Is this story really good enough? How can I ever write as well as Julie Lessman, Laura Frantz, Denise Hunter, Liz Curtis Higgs, or Robin Jones Gunn? I'm stuck in chapter 2 and will never write my way out!
3. Distrust
With comparisons come distrust. We don't measure up, so we begin to lose faith in our calling. The distrust builds to such proportions it blinds us from the truth, which then leads us to #4.
4. Distance
We distance ourselves from the Source of our calling and sometimes from the ones He's placed in our lives to encourage us. It makes it easier not to have to face people who are going to ask us about our writing, so we don't have to admit to our many failings (we've convinced ourselves of in numbers 2 and 3). We might also distance ourselves from our writing, making excuses to do anything else but open up that document (been here more times than I care to admit). At the very end of this long and painful battle, we fall into the pit of doubt.
5. Doubt
Am I called to write? Will I ever learn? Of course the judges made those kinds of comments! I'm such a failure.
Oh, how we listen too much to the wrong voice! What's happened when we make it to this point in our "fear downward spiral"? We've lost sight of something vital.
Who. We. Are.
I don't mean: single, white, female or middle-aged, married male or thirty-something soccer mom. Nope. I mean even more intimate and foundational than any of those things. We are God's kids. He has called us His!
He has not given us a spirit of fear. He has given us the power of his risen Son, power strong enough to shake the dead, and that kind of power is much greater than any doubt.
So what do we do to battle the evil doubt monster? Remind ourselves to whom we belong.
1. If we get distracted, let's fill our minds with the truth of God. We were created for a purpose, and within the folds of that purpose is the call to write.
2. If discouragement comes, we build courage with the truth of Scripture. "If God is for us, who can be against us? He who did not spare his own Son, but gave him up for us all—how will he not also, along with him, graciously give us all things?... In all these things we are more than conquerors through him who loved us" (Rom. 8:31–32, 37 NIV). Are you getting the hint yet? Who are you?
3. If you begin to distrust yourself, trust in the One who has called you out of darkness into his marvelous light! "Trust in the LORD with all your heart and lean not on your own understanding; in all your ways acknowledge him and he will make your paths straight" (Prov.
3:4–6 NIV). The One who never fails and is steadfast will make the way clear. He has called. He will equip.
4. If you feel the impulse to distance yourself, remember His great love for you. Safe within His hold you will find strength, encouragement, and faith to fight your fears. "And since we have a great priest over the house of God, let us draw near to God with a sincere heart and with the full assurance that faith brings, having our hearts sprinkled to cleanse us from a guilty conscience and having our bodies washed with pure water. Let us hold unswervingly to the hope we profess, for he who promised is faithful" (Heb. 10:21–23 NIV). It's all about His faithfulness! We have no need to run away, instead we can find hope in His love and in the love our fellow writers sprinkle on us because they know Him too.
5. If we counteract all of those fears with the Word of God, then (even if the doubt comes) we have all the truth necessary to counteract its influence. The powerful message I received in church yesterday was the story of Thomas, who declared that he needed to touch Jesus's wounds to believe He had risen. Jesus said to him, "Stop doubting and believe." Doubts may come, but through Christ we have the power to vanquish them with the truth of his love.
Fear cannot win against Jesus. He conquered it all. So the next time fear starts to nibble at your mind and scratch at your heart, remind yourself whose you are!
And the battle is over, before it begins.
---

---