Diana Flegal currently lives in Pittsburgh, Pa where she works as Editorial Assistant to Joyce Hart, owner and founder of Hartline Literary Agency. A Bible College major in Missions and Anthropology, Diana has been a medical missionary to Haiti, a womans speaker and bible study leader, creating her own women's study material. One of her life's highlights has been teaching apologetics to high school students as preparatory for college. Avid reader and gifted editor, Diana's focus is Non Fiction. She has a passion for getting great writers published.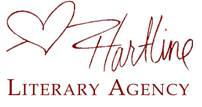 Matchmaker
Dear Authors,




I recently shared with one of my authors that agenting is a lot like being the matchmaker in Fiddler on the Roof. Our job is to find a suitable match between you the author and the right publishing house for your writing. Sometimes authors ask us to send their proposal here or there, not understanding that because we have their best interests at heart, we look for a match that will provide a long-standing relationship in which the author can flourish and mature.




As the publishing houses attempt to recover from the economic changes this nation has undergone recently, it is more important than ever for authors to present their agent with top-notch proposals. In particular, the competitive analysis is of supreme importance, helping an editor decide if there is a large enough readership for titles like yours that make their investment worthwhile. In the case of nonfiction titles, this analysis helps them determine if your book has something to say that has not been said before, or if it says it in a unique and marketable way.




Be sure to take advantage of the writing conference schedules available in your areas. Many of them offer great workshops on preparing a selling proposal. A few of my favorite titles are The Everything Guide to Writing a Book Proposal, Schneider & Doyen; Author 101: Bestselling Book Proposals, Frishman & Spizman; and, of course, Terry Whalin's Book Proposals That Sell.




Romance novels continue to be best sellers and the doors are open for new authors at Steeple Hill and Barbour. Authors must adhere to their submission formula or they will waste the editors' time and receive a rejection. Many male authors are trying their hand at romance writing in an effort to get a published foot in the door. Amish book sales are strong, with escape to a quieter and less complicated way of life offering a diversion to the stressed reader.




Christian book sales continue to be good despite the present economy, and we have found that although fewer slots are open or titles being published, publishing houses are still buying. In some instances we are receiving contracts for single book titles that will have release dates of 2011 and beyond. Be encouraged, God is in the process and He is still on the throne.




Have a great summer and keep writing,




Diana




Publishing News:




McGuire retires from Pelican. Effective May 29, Frank McGuire will retire from Pelican Publishing Co. after eighteen years on staff. Prior to serving as Pelican's southeastern sales representative, McGuire managed Siler's Bookstore in New Orleans and was the southeastern rep for Crown Publishing Group. In Atlanta, he managed Oxford Books, his own McGuire's Bookshop, and created the prototype store for Chapter Eleven Books. His distinguished bookselling career has spanned almost four decades.




Posted on Thomas Nelson's site Saturday, March 28, 2009:




Three Thomas Nelson titles named 2009 RITA Awards finalists




(Nashville, Tenn.)—The Fiction division of Thomas Nelson is proud to announce that three titles have been named as finalists for the 2009 RITA Award in the Inspirational Romance category.




Love Starts with Elle by Rachel Hauck (Ami McConnell, editor)




The Convenient Groom by Denise Hunter (Amanda Bostic and Leslie Peterson, editors)




The Perfect Life by Robin Lee Hatcher (Ami McConnell and Leslie Peterson, editors)




The RITA Award, sponsored by the Romance Writers of America, is considered the romance publishing industry's highest award of distinction for authors, also recognizing and honoring the editors of exceptional novels. Named for the first RWA president, Rita Clay Estrada, the award honors romance fiction published in the previous year. Finalists are named in twelve categories from a submission pool of more than 1,000 novels and novellas. Winners of this year's awards will be announced July 18, 2009, at RWA's 29th Annual National Conference to be held in Washington, D.C.




April 17, 2009: Laura Ford has been named editor, Ballantine imprint, at Random House (Publishers Lunch).




Howard Books is moving to Nashville: Simon & Schuster announced the Howard Books imprint will remain under the supervision of Mark Gompertz, working with Jonathan Merkh and the Nashville-based Howard staff.