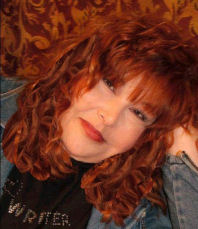 Sandie Bricker presents:
Sandra D. Bricker is an award-winning author of laugh-out-loud fiction
for the inspirational market, and she has a theory:
No matter what you're facing,
a good laugh does the heart a world of good.
So with visions of spring (at last!) in her head,
she's offering an opportunity to chuckle away the winter blues
with four books that will keep you giggling and belly laughing!
Laughter Is The Best Medicine
Gift Box