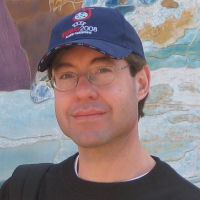 During the last eighteen months, my virtual travels have brought me to many magnificent places. Across the nation I've met an array of talented authors and made many dear friends. It's time to pass the torch, though, and I'm looking forward to my last stop, San Leandro, California.
"Bill, this is a bit harder than I thought it would be."
"Think of it as a new adventure. You know, God has always led you in the right direction. Besides, this is what you wanted to do."
"I know. It's just . . . I hate saying good-bye."
He flatters me with a caring smile and a wink. "This isn't an end, pretty lady! Start spreading the news!"
"Bill, it's not that easy—"
"Yes it is! You're a full-time electrician, business owner, mom, grandma—"
"And 'back porch writer'!"
"That's right!"
"And I really want to dedicate more time to writing book two!"
"There. You said it! Now where are we going for your last tour in this last month of 2009?"
"Crazy!"
"Really . . . I thought we've been there, hee hee."
"You're funny. We're going to John Olson's home in San Leandro, California. I want to enjoy every last minute. Ready?"
"Yes, ma'am!"
***
John Olson is an award-winning novelist, with a Ph.D. in biochemistry from the University of Wisconsin. Postdoctoral research at the University of California brought him to live near San Francisco, where he lives with his wife, Amy, and two children.
After eight years as a director and principal scientist for a major scientific software company, John quit his day job to devote himself to a full-time ministry of writing and speaking. He has won several awards, including a Christy Award, a Silver Angel award, and placement on the New York Public Library's list, Books for the Teen Age.
***
When we arrive at Mr. Olson's residence, we find him to be a handsome, soft-spoken man. He's wearing dark jeans and a black T-shirt with sparkly artwork painted on it. A green long-sleeved thermal shirt peeks out from underneath.
After our introductions, he invites us to join him in his beautiful home. We're awed by the hundred-year old, three-story house that is nestled in orange trees and large redwoods. A stone stairway contours around the house toward a terraced backyard. Wild flowers adorn the landscape. He explains while pointing, "From up there, on top of the hill, you can see the San Francisco Bay and across the water, the whole city."
"This is beautiful!"
He smiles and leads us toward the entry door. "We'll take a look at that later. Let's go inside." I nod and follow him past a cage that houses a green-and-yellow parakeet. He brings me into a cheerfully decorated room with bright yellow walls, two comfy red sofas, and numerous antiques. The high ceilings and expansive windows, along with piles of books, make it a reader's haven. Then my eyes spot the darts.
John laughs as he kicks a few darts out from underfoot. "Oh, don't mind the mess. We had a family night last evening—covered dish, Bible study, twenty-five adults and children . . ."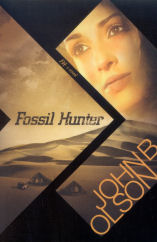 "Sounds like fun."
"The kid—well, everyone—had fun shooting darts at one another." He picked one up to show me. "They don't hurt . . . Velcro tips."
"Hum . . . why don't we start the interview, and then I'll see if I'm any good at sharpshooting?"
"Deal!"
Valerie: [smiling] Deal. Having a Ph.D. in biochemistry from the University of Wisconsin, postdoctoral research credits from the University of California, and after many years as a director and principal scientist at a major scientific software company, what brought you to the decision to quit your day job and devote all your efforts to a ministry of writing and speaking?
John: Randy Ingermanson and I wrote Oxygen and Fifth Man while I was working full time as a scientist. Even though it was hard to find the time to write, I managed to get the books written without too much trauma to myself and my family. Writing Adrenaline, however, was another story. By that time I had been put in charge of a critical part of my company. People were depending on me—people I really cared about. The pressures at my day job combined with the pressure to meet my writing deadlines almost killed me. It was hard for my family as well. I loved writing, but after a short discussion with God, I told Him I wouldn't write any more books while I still had a full-time job.
I ended up taking almost three years off writing while I finished up work on the project that was so life-or-death for my company. Then as soon as the project was finished, my wife and I started making preparations to cut the day-job umbilical cord. So we stepped out in faith and scheduled a date for me to quit working. I didn't have any book contracts yet, but God was leading and providing for everything else, and my wife and I knew we could trust Him. Then about a week before I was scheduled to give my two weeks' notice, a guy from a movie company called me up and asked me to write a novel to go along with a screenplay they were planning to produce. I about jumped out of my shoes! God was providing a way for us!
Then I read the screenplay. Uh oh . . . I couldn't write that story. Maybe someone else could, but that someone definitely wasn't me. So I called the guy back and turned him down. It wasn't easy, but I knew it was the right thing to do.
The guy called me back a few days later and asked me what I would have done differently. I told him I would have written a completely different story. A thriller instead of a drama—perhaps something set in Iraq. Something about a fossil hunter, maybe . . . a scientist who finds something that doesn't square with evolutionary theory . And that's how Fossil Hunter came about.
The movie company actually paid for me to write the story—which gave us a chance to get the book pipeline going again. It's been a wonderful adventure. God has provided for my family every step of the way. It's amazing how many more miracles you get to see when you're living life on the edge.
Valerie: Powers, the follow-up to Shade, has already been mentioned in Publishers Weekly as "a must-read." Bet you're excited! When did you know you'd have a sequel? Was it during the writing of Shade (2008), or after its publication?
John: Actually, Publishers Weekly said Shade was the must read. Powers is a must read too, of course, but Publishers Weekly hasn't said so yet. Just between you and me, between Powers and Shade, I think Powers is the better book.
And when did I know about the sequel? I knew there would be a sequel before I signed the three book series contract with B&H. I've always meant for the Shade story to be told in three parts. I just worked hard to make sure all three parts could be read as stand-alones.
Valerie: How much pressure do you feel as a writer to complete full-length novels in such a short time when other engagements take you away from your pen?
John: I have a love-hate relationship with deadlines. I hate the pressure of deadlines, but without them I'd never be able to write a word. I'm so bad that your plain old ordinary vanilla manuscript due dates don't to a thing for me. I have to get one of my writing buddies (usually Randy or Rick Acker) to create extra deadlines for me. Right now I have to write 1200 words a day or I have to pay Rick $100.00 per day I don't meet my goal. Now that's some serious pressure.
Valerie: You, your wife, and two children reside in California and have traveled the globe. (I checked out some of your photo albums online. Good stuff!) It's great to see your parenting side, and your devoted involvement is admirable. If you were to use your family as a role model for young couples, what major ingredients have you blended in to ensure your children have a well-balanced upbringing?
John: Hmm . . . major ingredients. Three tablespoons tumeric, one tablespoon cumin, a half cup of vinegar, three tablespoons molasses, two carmelized onions, three or four jalapenos, and two deboned teenagers chopped into one-inch cubes. Add a healthy dose of middle-school youth work, a few mission trips to Mexico and Germany, a twenty-five member family small group coming over for dinner, games, and Bible study every Monday night, fantasy role-playing games for fourteen kids and seven adults every Sunday night, a high school writing group, ultimate Frisbee, and a dash of dance shows, and you'll get a stew that's guaranteed to spice up your life.
Valerie: Have you always lived in California? Do you think you always will?
John: I grew up in South Carolina, and most of my extended family still lives there, but I'm here until God tells us to go.
Valerie: Have you visualized what it will be like for you and your wife when your children are grown and on their own?
John: Besides boring? Amy and I will probably buy houses near their campuses and stalk them on their way to classes. And then we'll hold massive parties on the weekends and invite all their closest friends. And when we get out of jail for violating the court orders, we'll probably travel and do lots of missions trips.
Valerie: Thanksgiving's just passed. How did you celebrate?
John: Thanksgiving is my favorite holiday of the year. The Olson house is usually a three-ring circus. On most weeks we have mobs of people hanging out at our house, but on Thanksgiving we like to hang out as a tiny family of four. We cook dinner together, eat our favorite foods together (like turkey—we usually buy two twenty-two-pounders to make sure we'll have enough, Olson JELL-O, sweet potato soufflé, almond beans, and Cockfield cranberry pie). We also like to shoot one another with darts and play games like Olson poker and landmine Monopoly. And of course no Thanksgiving would be complete without watching a rerun or two of Even Stevens. I know . . . it's sad, but that's the way we roll.
Valerie: And how about Christmas? We're getting close!
John: We always spend Christmas with our family in South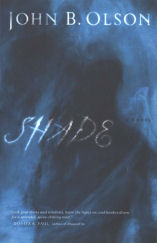 Carolina. We spend Christmas morning in Lexington, South Carolina, with Amy's family and then drive an hour and a half to my sister's house in Aiken, South Carolina, to spend Christmas afternoon with my family. It's quite a mob. There are around twenty of us hanging out together in one big happy two-week-long party. It's the happiest time on earth. We once gave our kids the choice of going to Disney World or spending one extra day with the family in Aiken, and they didn't even have to think about it. Amy and I had to drive down to Orlando by ourselves.
Valerie: I visited your Web site and you mentioned that when you were younger you and a friend were fond of playing practical jokes. Care to share one of those episodes?
John: Practical jokes? What a great question. My whole life was a practical joke. We used to hide alarm clocks set to go off in five-minute intervals in our teachers' classrooms. Or we'd pick a favorite teacher and convince her that she was the buzz of the campus for telling You-Know-Who off to his face. Or that we'd converted to Islam in order to inherit millions of dollars from a rich uncle and had to pray three times a day facing Mecca. In college I was fond of scaling the outsides of tall buildings and breaking into my friends' dorm rooms to paint their fingernails and toenails while they were sleeping.
Once we planned an elaborate double date that involved sixteen people working together to convince our dates that the Russian mafia was trying to kill us to retrieve the contents of a red Pizza Hut bag. They had us running all over town in car chases so realistic I almost peed my pants. We ate the various courses of our meals in a graveyard, in a home we had to break into, and in the back of a mobster's getaway car. The amazing thing was that our dates bought the whole thing—hook, line, and sinker. Even the armed soldiers at the end who killed the house's power and forced us to watch a movie we'd edited ourselves into. And they didn't even hate us for it. In fact my date had such a good time she decided to marry me.
Valerie: Did you ever get into trouble? If so, what sort of discipline did you receive?
John: I remember getting into trouble only one time. While I was in grad school, I decided to break into our Campus Crusade director's apartment while he was visiting his girlfriend in Colorado. Late Friday night I, with the help of my friends Pete and Scott, free-climbed up to a narrow two-story bathroom window and wriggled inside. Once we were inside, we went to working rearranging all the furniture so that our director's bedroom furniture was set up in his living room, his bathroom stuff was set up in his kitchen, and vice versa, but while we were moving the bed his phone started ringing—at 1:30 AM. It couldn't be a casual call, but who could it be? The people downstairs? Did they know he was supposed to be away for the weekend? Had they heard us moving around?
We dove for the volume on the answering machine and turned it up so we could hear. It was Scott's mom, and she was worried to death that it was 1:30 AM and her son hadn't come home. Scott was living at home? I didn't have a clue. Anyway, Scott called his mom, erased the message, and we finished rearranging the apartment and went home.
I'd almost forgotten about the prank by the time our next Bible study rolled around. I walked into the director's apartment and tried to keep a straight face under his intense scrutiny. It turned out that he had asked his girlfriend to marry him that weekend and had brought her back to visit Berkeley. The first thing she saw when he opened the door was his bed set up right in front of the door. He was probably embarrassed, but he left his apartment that way all week until our Bible study. And guess who got to put Humpty's love nest back together again?
Valerie: Growing up around scientists (your parents), and then making a career for yourself as well is impressive. Why do you think some people can get "into" this area of education/understanding earlier than others?
John: Mostly because we're too young to know any better. If I had known then what I know now, I think I would have taken a writing class somewhere along the way. How can a person go to school for twenty-six years and never take a single writing class? I was destined to become a writer. It's the only occupation on earth I'm totally unqualified for.
Valerie: You have been asked many questions during your career, but would like to share any one thing with your fans—something they haven't asked but they would enjoy hearing about?
John: It's late and I still have 362 words to write or I'll owe Rick $100.00. Could I take a bye on this question?
Valerie: Sure. I think we're done! Thank you John, it's been a real pleasure. Have a Merry Christmas and a Happy New Year. And thank you, readers. God bless each and every one of you.
---
Award winning author, Valerie Anne Faulkner, came from New York, moved to the Gulf Coast of Florida in 1973. Author of I Must Be in Heaven, A Promise Kept, she spends her days working side by side with her husband, Bill, as an electrician, then evenings, as a writer. The CFOM interviews have been a great way for her to meet other authors and hone her writing craft. This back-porch writer's family is very important to her, and she cherishes time spent with her three grown children and seven grandchildren. A few hours with family or a day enjoying one of Florida's Gulf beaches are her favorite ways to relieve stress and refresh from her busy lifestyle.




Valerie was honored to receive First Place (Memoir) 2008 Royal Palm Literary Award by the Florida Writer's Association in November, and now is celebrating her latest achievement as Winner (Inspirational) 2009 Next Generation Indie Awards.




Valerie's motto is "A day with prayer . . . seldom unravels."



Visit her at www.imustbeinheaven.com