Three Reasons to Ban All Non-Amish Novels
Not too long ago, one of my agent friends told me about an idea he'd seen for a science fiction novel with Amish characters.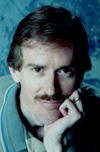 The scary thing is he was serious.
The scarier thing is when he explained the idea, I thought it was brilliant.
We might as well admit it—the Amish have conquered Christian fiction. It's not quite clear when this happened.
Read more