Diana Flegal currently lives in Pittsburgh, Pa where she works as Editorial Assistant to Joyce Hart, owner and founder of Hartline Literary Agency. A Bible College major in Missions and Anthropology, Diana has been a medical missionary to Haiti, a womans speaker and bible study leader, creating her own women's study material. One of her life's highlights has been teaching apologetics to high school students as preparatory for college. Avid reader and gifted editor, Diana's focus is Non Fiction. She has a passion for getting great writers published.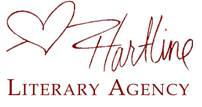 It's not enough to write creative, entertaining, thought-provoking books. Knowing the business side of writing is equally important and time consuming: studying the market, understanding self-publishing, finding an agent or publisher, keeping up on trends, knowing when editors move from one publishing house to another, and being alert to new imprints. Here's a quick rundown of what's happening within the publishing world.




PROMOTIONS




George Gibson has been named Publishing Director of Bloomsbury USA and will retain the title of Publisher of Walker & Company.




John Rudolph has been promoted to executive editor for Putnam Books for Young Readers. He was previously a senior editor and has been with Putnam since August 2001.




Cynthia Di Tiberio has been bumped up from associate editor to editor of Harper One Avon Books




WaterBrook announces that Shannon (Hill) Marchese, editor, has been promoted to senior editor, fiction. Shannon has headed the WaterBrook fiction and children's publishing programs since June 2005. She joined the WaterBrook team in October 2004, bringing wide experience in acquiring and developing fiction, nonfiction, and books for young readers. While at WaterBrook, she has discovered and grown new authors in commercial fiction categories such as Amish romance and fantasy, and also "genre-hybrid" books like the first comedic superhero novel to explore Christian themes.




Also from WaterBrook, Jessica Barnes has been promoted to associate editor. She's been with WaterBrook Press for three and half years. Jessica is the go-to girl for WaterBrook editorial and a great starting point for any questions, concerns, or inquiries regarding their team, authors, and/or books.




MOVES




Katie Henderson, who was previously at Bloomsbury, has become an associate editor at Doubleday.




Linda Cunningham has been named VP, EIC of Guidepost Books. She was most recently editorial director of Meredith Books.




Krista Strover (Harlequin editor at Steeple Hill) informed us she is moving over soon to run Silhouette Desire, In her place for now is Elizabeth Mazer.

MARKETING




Publishing Trends Web site has a great Marketing Glossary List you might want to check out if you'd like to know what the following terms mean (and you do want to know): Beta Phase, BzzAgent, Blogad, Buzz Marketing, Podcasting, Pyromarketing, Stealth Synergy, Video Book Trailer, Viral Marketing, Widget, and WOM.

Sally Stuart's column in the Christian Communicator and her blog, http://www.stuartmarket.blogspot.com/, is the place to go for market updates. Sally posts constant updates that pertain to writers.

Check out www.problogger.net for great information to begin your own blog. Lots of good reasons to do this: hones writing skills, builds a mailing list (to inform them of your up coming new release!) establishes a strong encouraging community of fellow writers.

IMPRINTS




Harlequin is expanding its reach into the Young Adult market, with plans to release several YA titles under the direction of its MIRA imprint. Previously, Harlequin-owned Kimani Tru has published YA targeted at African American teens. This new collection of YA titles includes books by Gena Showwalter and Rachel Vincent. Set to launch in fall 2009, the books will be trade paperback. Editors are reportedly looking for "paranormal, fantasy/sci-fi, relationship/romance, and social issues." Agented submissions only.

Our Agency received this email from Prometheus Books the other day:




Prometheus Books is eager to expand its list of new titles:




Biotech topics (e.g., biomedical uses of nanotechnology, neuropharmaceuticals, brain enhancement, breakthrough DNA research, robotics, AI, creating new life forms, etc.) written by experts for the popular audience; topics in popular science as well as the history of science and possibly biography as it relates to science; topics in mathematics that are accessible to the intelligent lay reader (the nonmathematician); important health concerns (e.g., controversial health issues, groundbreaking women's health




issues, groundbreaking children's health issues, etc.); popular psychology; controversial social, ethical, and political issues; critical thinking; history and biography; and other areas of our growing catalog of topics that challenge readers to think about their world in fascinating new ways.




NEWS Random House has begun inserting morality clauses in their children's book contracts. Basically, if you accept this language and "act or behave in a way which damages your reputation as a person suitable to work with or be associated with children," they can either terminate or renegotiate the agreement.




We hear people talking about whether or not it is worthwhile being in the various online social networks. Amazon apparently thinks it is because they just bought Shelfari.




Barnes & Noble CEO Steve Riggio reports that "Even in this soft retail environment across America, the book business is stubbornly holding up."




Seventy-eight million baby boomers are alive today and are an enormous chunk of the reading public. As a result, there's both a growing demand for fiction that deals with age-appropriate issues and a tendency for boomer-age writers to tackle parallel subjects in their fiction. More and more baby-boomer protagonists, both in the genre and literary arenas, are dealing with serious life issues such as unexpected illness, failed marriages, and lost dreams (http://www.writersdigest.com/article/boomer-lit/).




The World's Biggest Party for Writers:




November 15, 2008 will mark the seventh anniversary of I Love To Write Day, a grassroots effort to have people of all ages practice their writing skills. Created by Delaware author John Riddle, I Love To Write Day is an opportunity for people of all ages to write something: a poem, an essay, a letter to the editor, a short story, start a novel, finish a novel the possibilities are endless! On the first I Love To Write Day, 11,328 schools all across the country held special writing events and activities. Last year, we signed up over 20,000 schools. This year our goal is to have an I Love To Write Day program in over 25,000 schools. Please help us spread the word: tell schools, libraries and bookstores in your community about I Love To Write Day. You can read more about I Love To Write Day and learn how to register (it's free!) by visiting www.ilovetowriteday.org




On Friday, September 5, Zondervan announced its plans for a biography of Republican vice presidential candidate, Sarah Palin, to go on sale October 10. Written by Joe Hilley, Sarah Palin: A New Kind of Leader, the book, said the publisher, "will explore themes from her career in politics, her life as a hockey mom and her strongly held Christian faith."




"Regardless of your political persuasion, it is clear that Sarah Palin has quickly electrified the 2008 election and sparked a nationwide dialogue and debate," said Moe Girkins, Zondervan president and CEO.




FROM PUBLISHER'S WEEKLY RELIGIOUS PAGE




Pamela Clements has joined the Hachette Book Group as associate publisher of marketing for the Center Street and FaithWords imprints of the Nashville division. She will focus primarily on publicity and promotions. Clements spent 16 years at Thomas Nelson where she served in several executive roles, including v-p of marketing for Nelson Books, v-p of publicity for Nelson Book Group and most recently she was publisher of the general interest & lifestyle division (formerly Rutledge Hill Press). As publisher Clements had six national bestsellers and she spearheaded promotional campaigns for national bestselling authors such as John Eldredge, Dave Ramsey and Stephen Covey.




Recognizing that more and more readers turn to the Internet for news about books, Crossway Books has launched a dedicated blog to provide such content. Crossway.blog (www.crossway.org/blog) will keep visitors up-to-date about new releases and old favorites. While new releases will be featured prominently on the blog, the Web site will also expose readers to the continuing dialogue and ministry that happens in conjunction with backlist titles. The blog will also serve as a ministry portal by directing readers to the blogs and Web sites of various Crossway authors.




Paraclete Press is celebrating 25 years in publishing and also has another reason to celebrate—its fiscal year ended on August 31 and book sales were up by 29%. The mid-sized publisher of Christian books, sacred music and educational DVDs for churches and libraries is enjoying dramatic sales growth in a difficult economic climate.




That's it from the Hartline Vine for now! Happy Fall y'all!