Tamela Hancock Murray has been with Hartline since 2001 and has placed authors' books in both CBA and ABA. Her client roster includes award-winning, best-selling authors as well as new authors. A Virginia native, she is an accomplished writer who has authored many inspirational romance novels and novellas and several nonfiction Bible trivia books for children and adults. She is honored to write for the inspirational market and enjoys encouraging new and established authors. She earned her degree in Journalism (with honors) from Lynchburg College in Lynchburg, Virginia. Tamela is based at Hartline Literary Agency's office in Manassas, Virginia. Learn more about Tamela's work as an agent and author at tamela [at] hartlineliterary.com, or write her at 10383 Godwin Drive, Manassas, VA 20110.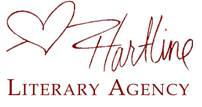 I'm thrilled to be part of this great online magazine! Fabulous CFOM editor, Michelle Sutton, has given me a warm welcome and free reign. What more could I want—well, except perhaps a day reading under a shade tree while drinking iced tea . . .




I asked many of my friends in publishing to offer tidbits to share, and they came through with great tips and helps. Happy writing—and submitting!




New Editor at Abingdon Press




Barbara Scott, formerly of Zondervan, is now Senior Acquisitions Editor for fiction at Abingdon, a division of the United Methodist Publishing House. This house is ecumenical and dedicated to diversity. Visit them at http://abingdonpress.com/.




Barbara tells me: "This is their [Abingdon's] first foray into fiction, and we will be publishing eighteen to twenty titles per year, primarily mainstream CBA fiction for women: contemporary, romance, chick-lit, "Amish", suspense, historical romance. This would be a great place for a good author to finally break into the business and grow as an author. We're not looking for heavy-handed, message-driven books . . . just good, clean, fun reads with characters who are people of faith. Please, nothing terribly depressing! It's okay to write about heavier issues, but the book should end on a hopeful note and exemplify God's grace. We will not be publishing supernatural, apocalyptic, or literary fiction. If an author has published before and only sold 3,500 to 5,000 copies, that's okay. Abingdon has a realistic view of the CBA marketplace. Also, first-time authors should have a completed manuscript before sending in a proposal and sample chapters. I prefer electronic submissions."




I have worked with Abingdon, and they are a fine house with an excellent reputation. Barbara and I chatted at Montrose, a superb conference in the Pennsylvania mountains, and I found her to be delightful and professional. Although Abingdon isn't the place to try out a wild or experimental story, writers with a heart for core CBA readers would do well to approach them.




Speaking of the Montrose Conference . . .




I was on the faculty for this event that was held from July 20–25. I found the setting restful and unique. Dr. Reuben Archer Torrey founded the Montrose Bible Conference, which celebrated its 100th anniversary this year. Stepping into the Torrey home on campus is a lovely trip back in time, and sitting on the porch of the lodge, enjoying cool mountain breezes, is a pleasure. My room had a statue where a television should have been, but I didn't miss the noise. The location is remote, but they had a hot spot for computers in the lobby and my cell phone worked.




Although it's too late to attend this year's conference, visit the Web site http://www.montrosebible.org/writers.htm.




Kudos for TH1NK/NavPress




Awesome editor Rebekah Guzman gave me some exciting updates from TH1NK/NavPress:




• We swept the YA fiction category in the Christy Awards this year (a guaranteed winner!), and had two other titles nominated as well for a total of five nominations. For more information, see our Web site at www.navpress.com.




• How to Stay Christian in College climbed to #1 on the July CBA best-seller list in the YA category—and is #9 in the Top 50 placement overall.




• The first book in the Legends of Karak Tor series releases this year (July): The Book of Names by D. Barkley Briggs. This fantasy fiction series is sure to gather a following among readers of all ages.




• Check out our Web site at www.navpress.com to sign up for the new "TH1NK for Yourself" e-newsletter—a monthly e-newsletter for youth and their leaders (coming in September).




• Christian retailers have chosen the products they most appreciated selling last year in the eighth annual Retailers Choice Awards, sponsored by Christian Retailing. Finalists from the nearly 250 products nominated in the program's thirty-one categories were announced today. NavPress had two titles nominated:




The Message // Remix: Solo
Eugene H. Peterson
NavPress




Conversations: The Message Bible with Translator
Eugene H. Peterson
NavPress




I'm not surprised to see The Message doing so well. My teenager borrowed mine and before I knew it, she'd dressed it in a Book Sox cover. For those of you without kids in school, that's one of those colorful stretchy thingies that protects the book—and unfortunately also obscures the title, but anyhooo . . .




I knew that since she had bestowed such an honor on my Bible, it was no longer mine. What a great excuse to buy a new copy—this time a numbered edition of The Message





Because of this version's mission—to update the text into a thoroughly modern reading—the verse numbers aren't an exact match to the King James Version. However, they still offer a good guideline and the text remains fresh yet timeless. Now that my new leather-bound edition is protected in my lime green faux reptile purse cover (by Zondervan, no less!), my copy is safe—I think!




Grab Your Popcorn and Go to the Movies with Broadman & Holman




Marketing ace Julie Gwinn let me in on the following scoop:




The site www.pureenjoyment.com will be the home for all things B&H fiction, including book video trailers, author interviews, reviews, endorsements, speaking schedules, etc. Our fiction marketing strategies were just highlighted in PW and focused on our development of the book video trailers (which are very much like movie trailers). Here's the link to the article, which mentions other publishers as well: HERE.




Bookmark the B&H site! The trailer they currently have on display for The Moon and the Mango Tree by Pamela Binnings Ewen is wonderful, and lots of other great info is on the site, too.




Authors are getting on board with this new idea as well. Take a look at Michelle Sutton's book trailer for It's Not About Me:




Her publisher is Sheaf House. My friend and publisher Joan Shoup is wonderful to work with willing to take a chance on edgier stories. I believe the books on her list will quickly find a loyal audience.




Speaking of a Loyal Audience . . .




Hope to see you back here next month when Terry Burns will be your host from Hartline, offering you the latest news!