Cara C. Putman, the award-winning author of nineteen books, graduated high school at sixteen, college at twenty, and completed her law degree at twenty-seven. FIRST for Women magazine called Shadowed by Grace "captivating" and a "novel with 'the works.'" Cara is active at her church and a lecturer on business and employment law to graduate students at Purdue University's Krannert School of Management. Putman also practices law and is a second-generation homeschooling mom. Putman is currently pursuing her Master's in Business Administration at Krannert. She serves on the executive board of American Christian Fiction Writers (ACFW), an organization she has served in various roles since 2007. She lives with her husband and four children in Indiana. You can connect with her online: Website: www.caraputman.com, Facebook: www.facebook.com/caraputman, Twitter: www.twitter.com/cara_putman, Pinterest: www.pinterest.com/caraputman, Goodreads: www.goodreads.com/CaraPutman
Author By Night
When the Marketing Never Ends
Writing is a career in which the work never ends—especially if the author works other jobs. I know that all too well as an author who also teaches graduate courses at a university, practices law, takes classes, and homeschools my four kiddos.
A couple nights ago my husband and I were talking about how drained I felt. The merry-go-round of teaching, taking classes, marketing, homeschooling, etc., had worn me down. When you're an author by night, you snag moments here and there for writing, marketing, and more. You write articles at 10:30 PM, because that's when the household quiets down. This year I'm working on a MBA in addition to everything else—don't ask!—and the merry-go-round spins even faster.
When Shadowed by Grace released in January, I knew promotion would be a big piece of my spring. We had an initial round when the book released, a second round as George Clooney's Monuments Men movie released, and now we're on a third push. God keeps extending the marketing window for this book. For example, literally months after my publicist, Jeane Wynn, first (notice that word first) approached an editor at FIRST for Women, the magazine gave Shadowed by Grace a great boost when it published a review in their Books We're Reading spread at the end of May. The timing couldn't have been better, since readers were beginning to think about vacation reads. That month the book and I were also featured in Bill and Gloria Gaither's Homecoming magazine.
It's been an amazing journey. But last week it got even better.
God knew I was worn out after another round of final exams. He also knew my publisher had planned a fresh promotion for Shadowed by Grace. B&H has offered promotions, and I've felt very supported by their efforts. Still I wondered if this one would be different from the others.
Ummm. Yeah.
First, I asked God if I could hit the top twenty on one of Amazon's lists. It spent a week on several lists in the #1 and #2 slots. Then I realized (I'm not always super-quick!) I'd also hit a number on the overall list that had me crying. My ten-year-old told me I should ask God for #1 of all books. I wanted to remind him there are lots of authors I know on that list. So instead, I asked if I could crack the top 100 Kindle books. As I watched that night, the numbers crept higher, and I wondered if I slept if I might just miss the blip.
God woke me at 5:30 AM, long enough for me to snap a couple screen shots to show it had cracked the top eighty. Through this God has reminded me that He sees me and those secret desires I hesitate to voice.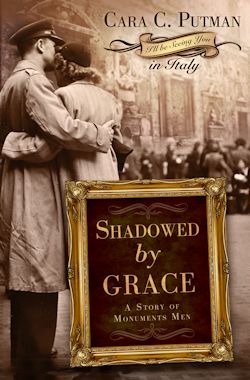 Still, marketing is often a tedious process in which we don't see the effects so directly. Here are some marketing tips to help as you balance being an author by night.
1. Be flexible. When you're publicist calls with a twenty-four-hour turnaround, jump on it. Become that author she can rely on to fill gaps and turn in a quality article when needed. You never know when it's going to be a call that could lead to a great publication or radio show.
2. Think creatively. Right now I'm running what I call Operation Libraries on my Website to encourage readers to ask their libraries to add Shadowed by Grace to their collections. I've added a great giveaway and incentive, but this was a new idea and attempt to engage readers and sell books. A friend is adapting the idea and suggested this could be an on-going idea. I love that!
3. Partner with other authors: part 1. I love doing blog tours. It's a great way to pool and share audiences among authors. Recently I participated in a ten-author tour in honor of the seventieth anniversary of D-Day. It was wonderful to come together with other authors and friends and share why we wrote our stories. I love the Christian Fiction Scavenger Hunts. These are a great way to meet new readers while filling your blog with great content.
4. Partner with other authors: part 2. I'm also in a couple of author groups in which we agree to share promotional information with our Twitter and Facebook audiences. These are all authors whose books I love, so I gladly spread the word on their books. It also gives me great content to share and a ready vehicle for sharing my book news widely, too. You can also join blogs that are run by a group of authors. Love those, too!
5. Use tools to help fill your social media outlets. I love bufferapp.com and Klout. Buffer lets me preschedule up to ten posts per account for free. Klout allows me to gauge the effectiveness of my social media efforts—and now has a scheduling component as well. You can use Tweetdeck, Hootsuite, etc. Find a tool that works for you to ease the burden of marketing.
6. Pay attention to what your audience interacts with. For me, my friends and followers love Bible verses, quotes, and useful information. I used Klout to help me fine-tune the messages I posted. On Facebook I use lots of graphics that can be shared. I try to remember to pin my blog posts on different Pinterest boards. I have Twitter feed to several sites, and my blog to even more. All of this multiplies the reach of one post or one tweet.
God has used Shadowed by Grace and my other books time and again to remind me that these are truly His stories. Let me tell you—that is pretty humbling as I watch Him open doors I could never force open. In a couple days, I might stop compulsively watching the Amazon numbers, but as I watched them last week, I witnessed God do something new and introduce this book to audiences that might not otherwise have discovered this story about the search for our heavenly Father. He is my greatest marketer.
And all I can do is clap from the sidelines and whisper, "Thank You, Abba Daddy!" And pray that this serves as encouragement for those who feel overwhelmed by all that is expected of us as we write.
---

---