Bestselling author Kathleen Y'Barbo is a multiple Carol Award and RITA nominee of more than fifty novels with almost two million copies in print in the US and abroad. A tenth-generation Texan, she has been nominated for a Career Achievement Award as well a Reader's Choice Award and Book of the Year by Romantic Times magazine. Kathleen is a paralegal, a proud military wife, and an expatriate Texan cheering on her beloved Texas Aggies from north of the Red River. Connect with her through social media at www.kathleenybarbo.com. Homestead Brides, a historical romance collection from Barbour Publishing, is in stores now.
Author By Night
Fifteen Years of Night Writing: The Paralegal Chronicles
The year 2015 marks my fifteenth year as a published author. Next year in 2016, I will celebrate twenty years of putting words on a page and making up stories.
When I sat down at my word processor—no computers for me until a few years later—I didn't think that someday I would be looking back with a body of work that includes almost sixty novels, a couple of best sellers, and some pretty cool nominations, like the ACFW Carol Award, the RWA Rita Award, Romantic Times Book of the Year, and a couple of Career Achievement nods also from Romantic Times magazine. Just reading those words makes me shake my head and wonder where the time has gone.
Even when I was a full-time writer, I was an author by night for the most part. Though I tried my best to put in a writing day that approximated normal working hours, I always ended up doing my best work in the late hours of the day or the wee hours of the morning.
What is it about a writing streak that makes the author lose track of time? It's just the best feeling in the world to have the story tumble out so fast that my fingers can hardly keep up. In all the years I have been writing, I can count on one hand the number of times this has happened during daylight hours.
This habit of writing at night began of necessity when my four children were young and their needs consumed most of my day, and it continued well after those children grew up and moved away. It continued when I discovered that after 10 pm, my phone stopped ringing, the family was settled for the night, and the house was quiet.
During those hours, I am a writer. But the rest of the day? Oh, that's a whole other story—pun intended.
You see, when I step out the door in the morning, I head to another desk, another office, on the other side of town, where I live out a dream I had long before I ever dreamed of being a writer.
I always wanted to be a lawyer. I wanted to be the lead character in my own true-life crime-fighting story. Every good story has unexpected plot twists that lead the characters down a new and better path. Mine came in the form of a marriage, children, and years of traveling the globe and living as an expatriate in Indonesia.
Somehow the years went by, and the dream of law school was forgotten. I wrote a bit—okay, a lot—and published over fifty books. What fun to have a career while raising a family!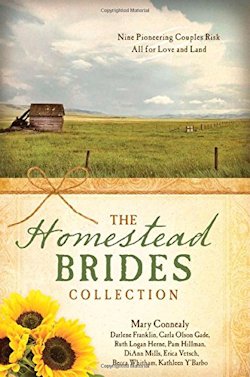 Then, in what seemed like about five minutes' time, my four children grew up, went off to college, and found careers of their own. What was a writer-mom to do but dust off a dream and go to law school?
The idea terrified and intrigued me in equal measure. I did a little research and decided I would take a baby step toward my dream by enrolling in a paralegal certification course. For the next nine months, I was an author by night and a student by day. At the end of that time, I had a nice shiny American Bar Association certificate and a job at a law office.
I was just going to work for a little while until it was time to take the tests required to get into law school. That was the plan. Well, that and writing books—because at that point, I had multiple publishing contracts to fulfill. Any sane person would have dialed things back a notch and just enjoyed the process of publication.
But then, who says writers are sane?
A funny thing happened on the way to law school. I discovered I really liked being a paralegal. Actually, I loved being a paralegal. While the attorney was spending time with the judge and in the law library, I got to spend time with people. Real people with problems in need of solving.
For an author by night, employment in a field where you listen to people's stories is a dream job. In the course of ten years as a paralegal, I have met the most interesting characters and heard the most unique tales. Unfortunately, client confidentiality won't allow me to use any of these stories in my books, but, oh, how the work does inspire me, even if the lack of sleep sometimes exhausts me.
Recently, I had a particularly worrisome plot thread that kept me up to the wee hours trying to untangle. Something was missing from Firefly Summer, my July release from Redbud Press, some aspect of the hero or heroine that I was missing, and I just couldn't seem to figure out what it was.
I stayed up several nights trying to work through the issue, to no avail. Finally, I emailed my editor and asked for two more weeks to try to remedy the issue. For once, my day job was beginning to be a hindrance, because the nighttime hours that might have been the source of much needed creativity were seriously limited.
Then one day last week, I arrived at work to find that my plot problem solution was sitting in a back office having a meeting with one of the attorneys. What my story was missing was exactly what this client had: a personality as big as Texas and enough charm to fill the pages of Firefly Summer and more.
No, I cannot tell you the details of this champion rodeo cowboy's real-life story, nor can I tell you his name or what caused him to amble into our office on that particular day. I can, however, leave you with one of the many lines I gained from our conversation:
"Through the years, I have been plagued by charm."
Now is that a character, or what? I blame that on the day job, but you can be sure I'll be writing him tonight. After work.
---

---