Carrie Stuart Parks is an internationally known forensic art instructor as well as FBI trained, Certified Forensic Artist. She worked for the North Idaho Regional Crime Lab for years before going freelance. A winner of numerous awards for her innovative teaching methods and general career excellence, she is also a signature member of the Idaho Watercolor Society. Carrie's debut novel, A Cry from the Dust, was sold at auction in a three book deal to Thomas Nelson. She was mentored in her writing by NYT best-selling author Frank Peretti.
Author By Night
Drawing on Experience
"Hi. This is detective Jason Morgan of the Spokane Police Department. We have an attempted homicide. Are you available for a composite sketch?"
Thus might begin my day as a forensic artist. A call like that will easily throw my carefully planned schedule out the window. For the last twenty-six years, I've worked as a freelance artist out of my rural mountain home in North Idaho. When not on call the surrounding agencies, I might be traveling with my artist-husband to law enforcement departments teaching forensic art. Or working on fine art--mostly watercolors. Or writing. Or showing my Great Pyrenees dogs. Or. Or.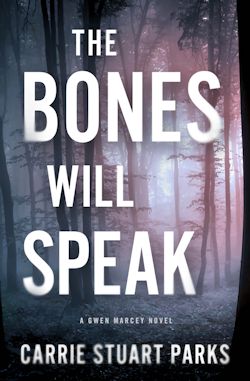 Every writer is faced with the balancing act of family, home, work, church, social life (ha!,) and working on that manuscript. Don't even mention those deadlines. Before I share my maintaining-my-sanity techniques, I'd like to share my writing journey.
Christmas 2003 was coming up and I had nothing to give my girlfriend, Barb. I usually kept an eye open for something unique to bring to her, or some art supply for her budding watercolor interest. This Christmas, nada. So I wrote a story about two friends who had an adventure. She seemed pleased, and over the next few days she read the story to her husband. He thought I might have some writing potential, so he came over and offered to mentor me. I accepted, and spent the next few years learning to write from the NYT bestselling author, Frank Peretti.
I worked hard at learning the craft, took on-line classes, entered competitions, cried at the results, took more classes, attended writer's conferences, and read books. Two days a week, I'd drive over to the Peretti's house, sit across the table from Frank while Barb plied us with lattes, and read my story. Frank would laugh, frown, groan, and occasionally draw happy faces on my work. Slowly, slowly I improved. I finished the first manuscript, wrote a second, got an agent, and found a home at Thomas Nelson. That first book finaled in the Selah, Christy, and Carol awards. Thank you, Frank!
I wrote what I knew: forensic art. As I traveled to teach forensic art classes all over the US and Canada, I'd use the time at the airport, or on the plane, or in the hotel to write. I'd jot notes on different ideas if my computer wasn't available. The classroom was great for information. I would use my students, law enforcement professionals, as resources. They'd be drawing away in class while I'd be thinking of ways to kill people. I'd ask questions like, "what kind of a gun would I use to shoot someone if I didn't want a big mess?" "What do you look like if you're dead for 24 hours in humidity?" The students loved it. Many of them became beta readers. Most became good friends.
At home, mornings are my writing time, and as long as an art, class, or dog show deadline wasn't looming, I would write. So that's it, that's my secret. My career is my story.
---

---