Kimberly Rose Johnson married her college sweetheart and lives in the Pacific Northwest. From a young child Kimberly has been an avid reader. That love of reading fostered a creative mind and led to her passion for writing. She especially loves romance and writes contemporary romance that warms the heart and feeds the soul. Kimberly holds a degree in Behavioral Science from Northwest University in Kirkland, Washington. She is a member of American Christian Fiction Writers, and her current Wildflower B&B series has hit the Amazon best-sellers list twice. Her newest and final book in the series, Island Hope, released March 1, this year.
Author By Night
Margin in a Busy Writer's Life
We live in a society that admires busyness. If we aren't busy we must be lazy or doing something wrong, right? Wrong. Margin in life is important. We writers especially need to be aware of margin. Just as that empty space around the edge of a page makes a paper easier to read, empty time in our daily lives allows us time to breathe and stay healthy. But how are we supposed to have margin in our lives when so much needs to be accomplished and so many people are depending on us?
One word—discipline. Without discipline margin will cease to exist. How do we achieve margin white space in our life when there is so much to do? It's not easy, but it is possible.
When I first began my journey as a contracted writer in 2012 I was teaching piano lessons and had two teenage boys. I wrote while they were in school and quickly cleaned house during that last hour before school released to prepare my house for my piano students. To say I was busy is an understatement, but I had a system, and it worked. I had several books under contract, and for the first time in my life, I was no longer writing simply for the fun of it. I felt the pressure to fulfill my contract and the self-driven pressure to market my books. My first book released on October of 2013, and by December I was stressed and my blood pressure was too high. Something had to give if was going to continue writing and teaching piano lessons.
Thankfully, the Lord had provided the means for my husband and I to take a dream vacation to Disney World that December. He knew what was going on with me before I did, and I am thankful for all the things that clicked into place for us to be able to go. Three days into our vacation my chest stopped hurting, and I began to breathe easy again. The Lord taught me a lot through that experience. The first lesson I learned was that I needed to chill and stop stressing every little thing.
We're all busy writers. We have day jobs and families that need our attention, but we must take care of ourselves. If I don't take care of me, I can't do my job, and be a wife and mother. But with so much to do, how can I meet my writing deadlines, do my day job, clean the house, and be a wife and mother?
If you guessed discipline, you are partly correct, but there is a little more to it than that. Yes, it's important to have a plan and stick to it for the most part, but there is something else that is crucial to staying disciplined—learning to say no.
It's almost unfathomable to consider saying no to a book contract or a promotional opportunity, but if your time is already maxed out, don't commit to something else. In fact, I suggest if your day is filled to capacity, then it is too full, and margin is missing.
When margin is built into your day, you give yourself opportunity to jump at unexpected opportunities. For example, I received a phone call about an hour ago asking if I could write this article and have it turned in today. If I did not have margin built into my life, I would have missed out on writing this article.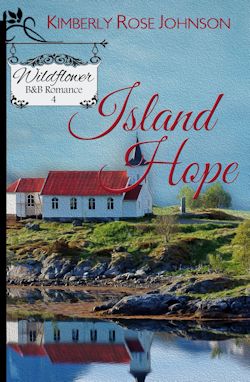 Margin allows for flexibility and the time to take care of ourselves. I still have to work on a contracted manuscript today, but I'm not stressed about it, because I know what I can accomplish within a set amount of time, so I know that I have an hour until I hit the point where I must start writing in order to meet my writing goal for the day.
The past three years have been a learning experience for me. I have had ten books release since October of 2012—five from my first publisher, one independently published novella collection, and four from my current publisher. In that time, I quit teaching piano, both my boys have gone off to college, and I am now working part time at a high school. Talk about a lot of changes in a short amount of time!
They say change is good. For me it was a struggle to get used to a new way of living. I went from being a fulltime mom, in addition to writing and working part time, to being an empty nester, and working part time and writing.
You might think my schedule sounds idyllic, and I must admit it is pretty nice most of the time, but it was a process for me to get to this point. I have found a new daily rhythm that works for me with my current lifestyle. I don't over commit my time, I allow for margin in my day, and I plan ahead.
I keep a calendar with all my writing obligations written in it—yes, I'm old fashioned. I need to see things written down on a physical calendar.
By planning ahead, I'm able to meet my deadlines with ease. Since I know my limits, I contract books with empty space built into the schedule. I will admit, there was one time I had to write half of a book in two weeks' time, but that was a freak situation that couldn't be avoided. I buckled down and set everything else aside for those two weeks and met my deadline with a day to spare. Then I spent the next several weeks recuperating.
With discipline and planning, margin can be built into your day making a healthy environment for you to create and be the person God made you to be.
---

---