Lynette Sowell is the award-winning author of more than fifteen titles for Barbour, Heartsong Presents, and Abingdon Press. When she's not crafting stories, she works as a medical transcriptionist and is a freelance reporter and columnist for her local newspaper. She was born in Massachusetts, raised on the Eastern Shore of Maryland, and makes her home on the doorstep of the Texas hill country with her husband, a duo of cats, and a Texas heeler named Mocha. In no particular order, Lynette loves coffee, chocolate, reading, cooking, watching movies, and is always up for a Texas road trip.
Author By Night
Balancing Act
We all have twenty-four hours in one day. I don't know of anyone who has twenty-five. If you do, point me their way, because I would love to learn their secret.
"How do you balance writing and everything else in your life?" is a question I'm often asked. Mostly, the people who ask are just curious. We live in a run-run-run world that shows no signs of slowing down, and the precious 1,440 minutes we have each day are drained from the hourglass over, and over, and over.
Take eight hours, or 480 minutes, away for sleep time—if you're fortunate enough to get that much. Then there's another 480 minutes for work, whether you're at home or in an office. So that's two-thirds of your time gone every day during a typical Monday through Friday work week.
I could continue chipping away at the remaining minutes in a typical day, but I'm sure you get the idea.
I would love to tell you that I've discovered a foolproof method for keeping balanced and getting everything done. I've discovered, instead, that I can't get it all done. Neither can you. For one thing, we weren't meant to do everything.
What then, can a writer do to keep herself balanced?
Back in June, along with millions of viewers around the world, I watched Nik Wallenda cross the Grand Canyon on a tightrope without a safety net. The twenty-two minutes ticked by second by nail-biting second. Nik accomplished something that many writers strive to do. No, not cross a chasm while balancing on a two-inch wire suspended 1500 feet above a river. He managed to keep his balance and reach his goal.
Keeping balance is no easy task, but it can be done. Nik had the benefit of his experience, but, even so, he didn't jump onto the tightrope and speed across the canyon. Nik did several things: planned ahead for what he would face; tuned out voices that would distract him; and knew when to stop, take a breath, and regroup before going on.
Nik studied the conditions of the canyon area—crosswinds and thunderstorms apt to pop up. He also knew the wire would move as he walked. From all these practices, I've learned a few things writers can copy from Nik Wallenda.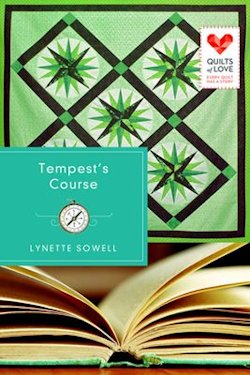 We busy writers must plan ahead. Don't be surprised if something will pop up to claim your time. I'm a freelance writer for my local newspaper, a wife, a chauffeur for the family vehicle, and I wear other hats. I'm also jealous of my writing time. Every week I look ahead to what's coming next on all fronts of life. Without my calendar, I'd be lost. And even so, it's an imperfect practice because life is imperfect, messy. Don't be surprised when life interrupts your writing. Prepare for that possibility and make the most of the time you do have.
During Nik's canyon walk, he wore a headset so he could listen to his father encouraging him as he walked. His father would also be able to warn him if conditions suddenly changed. As a Christian writer, I try to keep my ear open for my heavenly Father's voice. Am I making the best use of my time, or am I making excuses? Sometimes those things aren't easy to hear. Nik also found some of his father's comments distracting (I suppose this is where the father–heavenly Father analogy breaks down). He knew enough to say, "Please be quiet." He knew when to tune out distractions.
So must we. Whether that's turning off the television, the Internet, or our phone ringer, we need to learn to quiet those voices that can pull us away from what we're doing. Remember, we all have 1,440 minutes every day.
I still remember the dizzying vistas captured by a camera operator from the air as Nik crossed the Grand Canyon. A few times the wire would appear to sway, ever so slightly. Step-by-step, Nik would find his footing. I could hear him praising and worshipping God as he walked, thanking Jesus for His help.
Twice Nik paused in his journey. He squatted on the wire and waited until his balance felt sure once again.
I admit to having days when my life's tightrope wire is wobbly, the winds are blowing, and I'm utterly distracted. That's when I pause, pray, and take a deep breath before continuing on.
One more thing about Nik. Another unseen factor helped him keep his balance: passion. He wanted to accomplish this feat badly enough.
Every writer must ask herself: How badly do I want this? Do I want to write this book badly enough that I'll carve out thirty minutes here, an hour there? Will I turn off the TV? Will I bring my laptop to soccer practice? Will I get up early? Will I forge on despite distractions, life chaos, sickness, family drama—fill in your own blank. Ask yourself: how badly do I want this? I've had to ask myself this question.
So there you have it. No deep, earth-shattering secret on keeping that balanced writer's life. It's a process. Don't be surprised when things happen to drain time from your schedule. Practice ignoring distractions and do what you must to keep your focus. Don't forget to squat—or even kneel—to regain your balance once again.
---

---