Max Davis is the author of over thirty books, has been featured in USA Today and Publisher's Weekly, and has appeared on The Today Show and The 700 Club. He holds degrees in journalism and biblical studies. In addition to his own works, he's done a variety of ghostwriting and collaboration projects. He and his wife Alanna, live in Greenwell Springs, LA on 40 beautiful acres under an umbrella of live oaks. They have three grown children and a brand new grandbaby.
Author By Night
Keep Writing
Feeling a distinct calling early on in my life to write, I can clearly remember back to 1979, in my senior year of high school, sitting at my desk writing my first book. Now what you must understand is that I wasn't writing for fun. I was seriously writing for publication—utterly convinced this was what God had called me to do and one day I would be a full-time writer. We didn't have computers in those days so I had one of my art student friends design the book cover. It was beautiful, surely destined to be a best-seller! I graduated High School. Nothing happened. But there was a burning passion inside of me, a seed placed there by God that needed to grow. This led me to major in Journalism in college.
For four years I studied journalistic writing and wrote my books at night and on weekends. In my tiny apartment I had a manual typewriter (remember those?) and an old desk that I picked up for ten bucks at a flea market. I was set! During that season of my life I'd wander endlessly through bookstores lost in thought, dreaming of the day that my book would be on the shelves too. I prayed a lot too. God, when is it ever going to happen? I graduated with a degree in journalism. Nothing happened.
Undeterred, because God's Spirit inside me wouldn't let me give up, I felt led to pursue a Master's degree in Theology at Seminary. My idea was to combine journalism with theology and write inspirational books. I worked the early morning shift (3 a.m. to 8 a.m.) as a UPS truck pre-loader, went to class during the day and wrote on my stuff whenever I could find a spare moment… if I was awake. Once, after turning in a thesis paper, a professor wrote that my writing was "Crisp and alive, that I used good imagery…" As you can imagine, that was like throwing gasoline on a fire.
I was certain I was on the right track. I graduated with a Master's degree in theology. Nothing happened. Well, not exactly. Something happened—a house, kids, and responsibilities. I wound up working, not as a full-time writer, but as a UPS delivery truck driver. As time passed, it was hard for me to imagine that my dream of being a full-time writer would ever come to pass. Though I was often discouraged, God kept me from giving up and through much prayer, I kept writing. By now, I had an office in my house where I'd write at night and on the weekends. While driving my UPS route I kept a notepad and pen by my side always jotting down ideas and developing plots.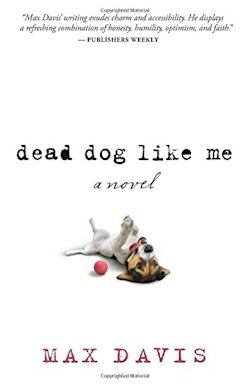 One of my favorite deliveries was a bookstore where I would linger at the shelves, dreaming. Would it ever happen? How could I ever get from here to there? It would take a miracle. A quote from the late Dr. Robert Schuller encouraged me greatly during that time. He said, "I chose to fail at golf so I could succeed as a writer." That meant, when his friends were out golfing, he was committed to writing. His day calling was pastor, but his night calling was writing. He eventually wrote several New York Time bestsellers notably Tough Times Never Last but Tough People Do!
With that type of encouragement, I pressed on. Life happened. A lot more of life happened. Things got messy. There was pain and loss and growth. Through the thick of it all I kept writing at night and on weekends. At night when things quieted down, I would cry out to God and His Spirit would show up. During these night sessions, God would download things for me to write. My computer keys were like God's night brail to my fingertips.
Skipping ahead, it's been thirty-six years since my senior year in high school. I'm fifty-five years old now and have written about thirty books for myself and others. Somewhere along the way as I plugged along, my dream of being a full-time writer has become a reality. God sustained me, provided for me, and sent people across my path that encouraged me to keep pressing in.
What I would go back and tell myself during those times of discouragement is to "keep writing". What I would say to those who may be in that in-between stage is to "keep writing". God is faithful. If He said it will happen, believe it. Don't give up. Be steady and consistent. Being called and being ready are two different things. God calls us then He prepares us. Listen to the Spirit. Obey His promptings, and by all means, "keep writing".
---

---