Betsy St. Amant has a heart for three things: chocolate, new shoes, and sharing God's grace through her novels. She lives in Louisiana with her adorable story-telling daughter, a collection of Austen novels, and an impressive stash of Pickle Pringles. A freelance journalist and fiction author, Betsy is a member of American Christian Fiction Writers and is multipublished in Contemporary Romance. Her ninth Love Inspired novel released January 2014, while her first romance with Zondervan releases September 2014. When she's not reading, writing, or singing along to Disney soundtracks with her daughter, Betsy enjoys speaking and teaching and can usually be found in the vicinity of a white-chocolate mocha. www.betsystamant.com www.writergetsreal.blogspot.com
Author By Night
Only 24 Hours in a Day
It is a truth universally acknowledged that a single mom in possession of only twenty-four hours a day must be in want of caffeine.
I am a full-time employee, a freelance journalist, a multipublished fiction author, and a single mother. Some days my titles feel almost like a confession, because most days I feel like a failure. I am many things and wear many hats, but, unfortunately, I don't have access to a superhero cape.
More often than not, I frantically flit through my day, overwhelmed by my to-do list that somehow possess the magical ability to self-multiply, feeling like everything I touch turns to dust instead of gold. I all too frequently give a portion of myself—my ability, my time, my energy, and my heart—to way too many things at once, rather than focusing all of me on what matters the most.
God is teaching me to slow down. To breathe. To count gifts. To see my flops and failures as opportunities to rest in His grace rather than striving in my effort.
This isn't always an easy lesson to absorb. For example, the other night, I attempted to stay up late and work on my already-extended-once deadline. I treated myself to a venti iced white mocha from Starbucks (you can bet there was whipped cream!) and settled down to business, hoping the caffeine would come through. Boy, did it! I was more productive than I could have hoped, except I was riding a never-ending caffeine wave that would have made a professional surfer jealous. I caught myself multiple times speed-talking. Out loud. To myself. I got up to switch out a load of laundry and realized after a moment I was literally jogging around my two-bedroom apartment. I finally got into bed and my eyes burned with exhaustion, yet my heart raced like I was in the middle of a marathon sprint, and my hands shook with unreleased energy.
Not healthy.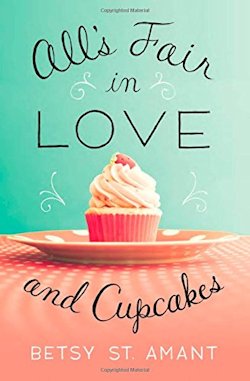 And that's what God continues to teach me, both inside and outside of my writing. Quick fixes don't work. Running yourself ragged doesn't work. Beating yourself up for your mistakes or failures doesn't work. Those methods don't put more time on the ticking clock, don't inspire or motivate toward success, and don't accomplish anything other than condemnation and fear and procrastination. There is no victory in that rushed, self-striving type of life.
As Christian authors, we have to pour into our novels so the story flows into the reader. But what exactly are we pouring if we don't stop to fill ourselves up? If we pack our days and schedules and to-do lists with things we feel must get done, what's left for Christ? Where will the hope, joy, and grace we so eagerly long to incorporate into our stories come from? An empty Starbucks cup? An empty laundry basket? A dusty Bible?
Here are some facts. I work full time for an oil and gas company as the owner's executive assistant. I'm in charge of all accounting, including receivables and payables for both the business and my boss's personal finances; I serve as the entire HR department, manage the office and payroll, and I oversee multiple other tasks. I am the single mother to a first grader, the sole provider for our home, and a neat freak, which means I try to keep our apartment spotless at all times (you can stop laughing now). I am a list hostesses for a thousand-plus member writer's loop, regularly freelance articles for my local newspaper, contribute frequent content to www.ibelieve.com, maintain my personal blog ministry, and try to be as active as possible in my daughter's school. And I write romance novels for Harlequin Love Inspired and Zondervan
Publishers.
We all have a fact list like this, one we can rattle off regarding who we are and what we do and all the hats we wear. Like our list can justify us or excuse us or explain away our many mistakes and futile efforts and failed attempts at life. At writing. At parenting. At marriage.
But this fact remains: we are all given the same twenty-four hours in a day. And each hour is a gift. How we spend those hours are our presents back to the Lord. So daily I ask myself: Am I contributing to the kingdom of God this hour, or am I contributing to my own self-made plans? Am I investing in my daughter's future in this hour, or am I wasting time worrying over what I can't control? Am I speaking life and truth over my family and friends this hour, or am I obsessing over fears of the unknown?
This is good news! There should be freedom in such a perspective. Why? Because it takes the weight off of our weary shoulders and yokes it back on Christ.
"Come to me, all who labor and are heavy laden, and I will give you rest. Take my yoke upon you, and learn from Me, for I am gentle and lowly in heart, and you will find rest for your souls. For My yoke is easy, and My burden is light" (Matt. 11:28–30 NKJV).
When we daily submit to the Lord our plans, schedules, to-do lists, and tasks, He guides us and makes our paths straight. Interruptions become divine appointments. Intimidating deadlines become opportunities for His Spirit to work within us and accomplish the impossible. Giant loads of laundry become jumping piles for giggling little girls. Burned dinners become pizza picnics on the living room floor. Fears grow silent. Failures become grace. Burdens are exchanged for yokes and striving traded for rest.
And all the while, the clock ticks. Counting hours.
Counting opportunities.
Counting gifts.
---

---