Ginny L. Yttrup is the award-winning author of Words, Lost and Found, Invisible, and Flames. She writes contemporary women's fiction and enjoys exploring the issues everyday women face. Publishers Weekly dubbed Ginny's work "as inspiring as it is entertaining." When not writing, Ginny coaches writers, critiques manuscripts, and makes vintage-style jewelry for her Esty shop, Storied Jewelry (etsy.com/shop/StoriedJewelry). She loves dining with friends, hanging out with her adult sons, or spending a day reading a great novel. Ginny lives in northern California with Bear, her beloved but entitled Pomeranian. To learn more about Ginny and her work, visit ginnyyttrup.com.
Author By Night
Sacrificing Sleep and…Sanity?
I stare into my pre-dawn room, lit only by the digital clock on the nightstand, my vision blurred from sleep, and my mind whirling…
Will the anorexic protagonist starve herself to death? Will the mother running for her life survive? And what about the career-minded woman? Will she chose her job or her fiancé? And why is the author making her choose one over the other?
As snippets of dialogue whisper through my mind, I close my eyes, roll over, and pull the pillow over my head, but the voices persist, interrupted only by another question: Was Lacy old enough to have lost an adult daughter? I thought she was in her twenties. Make a note to ask the author about that.
I reach for the pillow again, this time throwing it to the end of the bed. I sit up and turn on the bedside lamp. The clock reads 3:38 AM.
The life of a novelist is often one of sacrifice—whether sleep or sanity—we give up something to pursue our passion. But…these aren't my stories. They're not my characters. So what gives?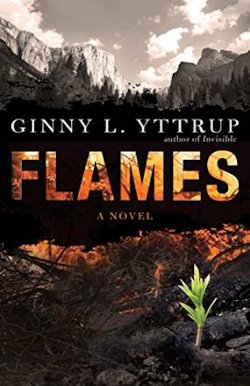 Like many in the publishing industry, my daylight hours are spent caring for other writers' stories. As a writing coach, I teach new writers fiction techniques, review their work, share industry knowledge, and encourage them to pursue the stories swirling in their minds. I also work with them as they prepare for writing conferences, meetings with agents and editors, and support them as they face both discouragement and success. When working with seasoned authors, I brainstorm with them, act as a sounding board, and also review their work offering insight or critique.
Because I spent the early years of my career writing non-fiction, I'm also privileged, occasionally, to work with a non-fiction authors as they unravel the many threads of a good idea and make it into a coherent, focused project.
In addition to coaching writers, I also critique manuscripts for authors who've completed a project and seek a set of experienced eyes to read and comment on their work. The synergy between a writer and coach who critiques their work can lead to a much stronger final result. Together we bring double the creativity and experience to the project.
My motto is this: Coaching writers and critiquing manuscripts. Never the other way around. It's risky to hand your hard work, often soul work, to a stranger and ask them to critique what you've written. As a writer myself, I understand the emotional risk involved, so I'm careful never to critique the writer, only her work.
When the stories all begin running together and I can no longer keep the characters straight, I know it's time to walk away from my computer and pursue an activity that stills the voices in my head. I move from the desk in my office to either the workbench in the garage or the jewelry bench in the house. There I create vintage typewriter key and flatware jewelry for my Etsy shop, Storied Jewelry, where, no surprise, much of the jewelry is geared toward writers and readers.
Whether I'm writing, coaching, or making jewelry, the tool of each trade that's never far from my side is my phone. And if I don't turn its volume off at night, I'm sure to be woken by the ca-ching of a cash register alerting me to a sale on Etsy, a calendar alert reminding me I have a critique due to a client, or, as happened just before midnight last night, a ding from Ebay telling me I was outbid on a lot of 1930's typewriter keys. Bummer. As any good retailer knows, Christmas is just around the corner and it's more than time to restock supplies.
While I am so grateful for the day jobs God's offered me, all jobs I can do wearing pajamas by the way, there are still months where my income isn't enough to cover my bills. So perhaps the greatest sacrifice I've made as a writer is the sacrifice of my own home. Instead, I share a home with friend—another single gal who, like me, benefits from sharing expenses. While I enjoy the companionship and our willingness to take care of one another's dog when we're traveling, there are times, especially during the holidays, when I still long for a place to call my own. But I know God will provide in His perfect time and His perfect way.
In between it all, I'm usually working on my next novel. This month my focus is on Flames, the story of fire archeologist, Jessica Weaver, who is bent on preserving the legacy of her family. But when adultery's flames explode, Jessica must decide how she'll preserve what really matters most. Flames is set for release on September 22nd and is now available for pre-order which means my spare moments are spent focused on marketing, and planning for the next story…
I go to bed each night now hoping to be woken by the whispers of new characters, my characters, sharing their stories with me.
---

---