Beth White's day job is teaching music at an inner-city high school in historic Mobile, Alabama. A native Mississippian, she writes historical romance with a Southern drawl and is the author of The Magnolia Duchess, The Pelican Bride, and The Creole Princess. Her novels have won the American Christian Fiction Writers Carol Award, the RT Book Club Reviewers' Choice Award, and the Inspirational Reader's Choice Award. Learn more at www.bethwhite.net.
Author By Night
Something to Write About
My bio says my day job is "chorus teacher in an inner city high school." I once tried to quit teaching and just be a writer. Well, twice. Okay, fine—several times.
The first time was when I was about to graduate from college with my sparkling new degree in vocal music education. I had just completed my final flagellation—AKA student teaching—at a rural middle school in Ackerman, Mississippi.
It. Was. A. Nightmare. Literally, I went home every night and dreamed of standing in front of a classroom full of screaming, hormone-laden 7th-graders with nothing to say. So I stayed on at Mississippi State for another year and completed my piano certification while working as an intern for the Baptist Student Union. During that extra year I met my Prince Charming and got engaged. He was headed to seminary to become a pastor, so what was the point of taking a teaching job when we'd be moving to Texas within a year?
In Texas there were already a million out-of-work music teachers, so I took a job in a bank. Man, I loved that job. Numbers don't argue back. Either you balance or you don't. Scribbling happily-ever-after romance scenes was a secret addiction that I indulged during lunch breaks at the Motor Bank. Meanwhile, I taught children's choir at church, which salved my conscience and gave me a creative outlet. But be a "real" teacher? Nope. Not interested.
After seminary we moved to Lower Alabama, where bank tellers make less money than burger-flippers at McDonald's. That music certification was looking a bit more valuable, but to get it renewed in Alabama, I had to take a few classes at the local university. While I was at it, I decided to take enough English classes to get certified to teach high school language arts. And this is the way God works. My first semester included a fiction writing course, where I met my future best friend and critique partner, and the professor talked me into submitting stories to the burgeoning Christian fiction market.
By the time I finished my first novel, I had birthed two babies and taught one year of band-chorus-10th Grade English-home economics at a Christian private school and one year of 9th Grade English-and-Chorus at a public high school that had literally been condemned and restaffed to settle a decades-old racial discrimination case. Both of those situations were toxic for my young family, so I retired to stay home and teach private piano, voice and flute lessons. As my kids got older and started school, I began to take on children's choir work at church and some part-time teaching gigs at three different Christian private schools.
By the time my son and daughter graduated from high school, I had published four novellas, a three-book romantic suspense series, and five contemporary romances. I also felt ready to take on full-time teaching again, so I took a job teaching language arts at a public middle school.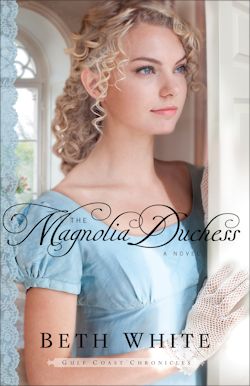 Apparently middle-schoolers are not my thing. Every day I cried all the way to school and all the way home. On the writing front, I was demoralized when a contract was not renewed. That was a pretty dark time. My husband and I prayed over what to do and agreed that I might do better as a college professor. So back to college I went for a master's degree in creative writing (by this time I was firmly planted in the world of words and pretty much left the music career behind).
God must have guffawed when I made that decision. I loved teaching freshman composition under a teaching assistantship. But I discovered to my chagrin that adjunct professors earn about as much as bank tellers, and since I still had a kid in college, I kinda needed the money. So with master's degree in hand, I started looking for a high school English job.
That fall, I interviewed for a reading coach position at an all-black inner-city public school—and got talked into taking on the choral director's job instead. My music certification had expired, so I had to relearn music history, theory, orchestration, and physics, in order to take and pass a Praxis test by November. Good luck, I was told, nobody ever passes it the first time.
I passed the first time, and that's totally a God thing. I was the first white music teacher in the school's history. It was a little weird at first, for everybody concerned. But I have grown to love this community, and apparently they love me back. I've helped students earn music scholarships to colleges all over the United States. I've taken kids who'd never before left their neighborhood to state and regional choral conferences that changed their hopes and dreams. Last year we wrote and produced an original Broadway-style musical, from script and songs to sets and costumes.
My time at LeFlore High School has been an exhilarating, exhausting, challenging blessing that fuels my writing. Every time I write about a young person making unimaginable decisions, choosing bravery over giving up, I link into stories lived out in my classroom every day. When I need a picture of a mentor, I look at my coworkers who guide, instruct, encourage and pick up pieces of broken young lives all around me and help put them back together. The last eight years of working and serving in a community ravaged by hopelessness and bondage compel me to expose, through my stories, the lies and weaknesses and villainy at its roots—to draw word pictures of hope found in faith, patriotism, hard work and personal courage.
My own faith enables me to model those ideals, to keep the creativity fresh. I rely on my precious family and church for strength to pursue the two works I have been called to—writing and teaching. Neither is more important, holy or sanctified. They are who I am and what I do.
Will I ever "quit my day job" again? I doubt it. I hope not.
---

---