Amy Sorrells is the author of the newly released novel Then Sings My Soul (Cook). Her debut novel, How Sweet the Sound, was the winner of the 2011 Women of Faith writing contest. She lives with her husband, three boys, and a gaggle of golden retrievers in central Indiana.
Author By Night
The Dual Life of a Nurse
"How do you do it?"
This is one of the most frequent questions I hear as a writer who also works nearly full time as a registered nurse. And the answer is: I don't.
My baseboards are filthy. Balls of fur from our three golden retrievers roll like tumbleweeds beneath furniture. I don't get out much, unless it's with my husband/three teenage sons. I don't volunteer like I wish I could. I am absent more than present at my women's Bible study group. And on top of that, I become exceptionally crabby whenever I'm stuck on a plot point.
I am what you might call an unconventional writer. I don't write the recommended 1500-plus words a day. I don't even write every day, especially when I work a thirteen-hour shift at the hospital. And I think if a lot of today's writers were truly honest, they'd confess they don't get their word counts in every day, either.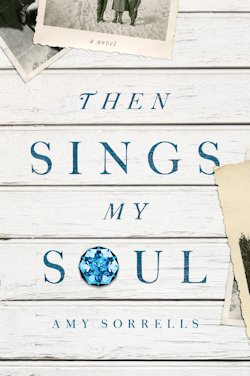 For a long time I felt super guilty about not doing more in more areas of my life. Only recently have I accepted the fact that writing is hard, and writing for publication requires significant sacrifices. Even if I did not have a day job, this would still be true. However, the ability (with the help of amazing editors) to write stories is something I take seriously as a gift and, at times, a ministry. As such, I am learning to prioritize and re-prioritize so that I can be the best steward of writing that I can be, while at the same time keeping God and my family first, and nurturing my profession as a registered nurse. To accomplish this, I try to keep these three things in mind:
1) Inadequacy is not necessarily negative, because it reminds me to surrender my tasks and schedules to God, and that in my weakness He is strong. As the saying goes "The One who has called me to it will see me through it." God gave this assurance to Moses in Exodus when he questioned his ability to lead and speak for the Israelites: "Moses raised another objection to GOD . . . 'I don't talk well.. . . I stutter and stammer.' God said, 'And who do you think made [your] mouth?. . . Isn't it I, GOD? Get going. I'll be right there with you'" (Exod. 4:10–12 MSG).
2) Our God is a God of loaves and fishes. He is pleased with whatever small brown bag I offer, because not only is He enough, He is and can do infinitely more than I could ask or imagine. Ephesians 3:20 says, "Now all glory to God, who is able, through his mighty power at work within us, to accomplish infinitely more than we might ask or think" (NLT).
3) God is the great Creator, and as humans made in His image, we are creators too —albeit inferior. Our flimsy efforts matter to God, though. Paul knew this when he wrote "When I first came to you, dear brothers and sisters, I didn't use lofty words and impressive wisdom...I came to you in weakness—timid and trembling. And my message and my preaching were very plain. Rather than using clever and persuasive speeches, I relied only on the power of the Holy Spirit. I did this so you would trust not in human wisdom but in the power of God" (1 Cor. 2:1–5 NLT).
In my second novel, Then Sings My Soul, the main characters are both reaching the ends of themselves, Jakob in health because of his increasing dementia, and Nel in spirit as a daughter struggling to care for her deteriorating father. Both are searching for meaning in their inadequacies, in the places in their lives they feel like failures, and in the art they create.
Finding balance in life is a battle, and we can't always do everything we want to do. Leaving the pressure, whether societal or self-inflicted, to "do it all" at the foot of the cross can help. Whether a nurse by day and an author by night, a businessman by day and a father at night, a teacher by day and a mom by night, we can accomplish what we need to if we keep our eyes fixed on Him.
---

---