Kara Isaac lives in Wellington, New Zealand. Her debut romantic comedy, Close To You, is about a disillusioned academic-turned-tour-guide and an entrepreneur who knows nothing about Tolkien who fall in love on a Tolkien themed tour of New Zealand and just released from Howard Books. When she's not working her day job as a public servant, chasing around a ninja preschooler and his feisty toddler sister, she spends her time writing horribly bad first drafts and wishing you could get Double Stuf Oreos in New Zealand. She loves to connect at www.karaisaac.com , on Facebook at Kara Isaac - Writer and Twitter @KaraIsaac
Author By Night
I Get to Live the Dream
Mum (or mom) of two preschoolers. Pastor's wife. Public servant. Writer. Most of us in this publishing journey, whatever stage we're at, juggle multiple titles and pressures on the 24 hours in our day. Those take on a whole new life in the transition between aspiring author and a contracted one.
Last February, I signed my first publishing contract for two books. The first was written, the second hadn't even been started and was due to be turned in mid-October. And when I say it hadn't been started, I mean it literally existed in one line in my publishing contract. There was no outline. No plot. Nothing apart from the words "contemporary romance" "C.S. Lewis" and "Oxford". And I'm a pantser which means I usually work out what on earth my story is about 50,000 words in (I'm working on this. It does not make for a low stress publishing experience!)
So here are a few things I've learned in the last fourteen months since the day my dreams came true and life as a contracted author began 
Know Thyself
As much as we might like to think that when our name gets scrawled along the bottom line of that magical publishing contract we will suddenly become the most disciplined and focused of writers the truth is that, at least for me, I was still well… me. I just now had an entire publishing team depending on me to deliver to what I'd committed.
Even when I'm not at my day job, I can't write new material during the day when the kids are around because I need to know that I have a good block of time to really into the story world. With my daughter being the world's most unpredictable napper, day time writing was relegated to edits on Close To You, writing guest blog posts, social media building etc. Night time, once the little people were in bed and I knew I had a good block of time available, was dedicated to getting new words down.
Block It Out Like Any Other Commitment
My husband is an extrovert. A weekend without a couple of social events is pretty much the same as locking him in a small windowless room. After a few occurrences of him saying "What do we have on this weekend?" and me saying "I have to write" we worked out a system that fit us. I would send him calendar invites for the nights I was planning to hide away in my writing hole so he could make plans of his own (he saw a lot of movies last year with the guys that I had no desire to see!). That way I got my writing time in, but he wasn't continually frustrated by my lack of availability.
Build in a Buffer
My original drafting plan for Can't Help Falling had me finishing the first draft by the mid-late August. Once I'd layered in time for edits for Close To You that became mid-September. Still a month's wriggle room which I thought would be plenty. I didn't plan on there being six weeks over June/July (New Zealand winter) where my family picked up pretty much every bug going and I got almost no writing on Can't Help Falling done. If I'd planned up to take up until the day that my manuscript was due in, I would've been in serious trouble.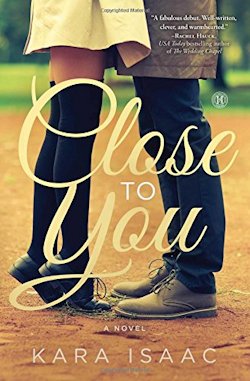 Clear the Decks
Unless you are the most disciplined, well-planned of writers, the weeks immediately before turning in a book is life in a creative pressure-cooker. Put off everything that you can. Be shameless about accepting every bit of help that you're offered, as much as it may hurt your pride. Tell people in advance that, short of a crisis, you are going to be the world's worst non-existent friend for X weeks. If you have a day job TAKE TIME OFF. I took a few days. I learned my lesson. Short of an actual miracle, next time it will be at least a week.
Pay It Forward
I have the world's most supportive writing community and, truth be told, I was seriously high-maintenance for a few months last year (this is what happens when you are a pantser and realize in mid-September that you are 80,000 words into your manuscript and you have NO IDEA what your hero's goal is!). My writing sisters rallied around and gave me everything they could to help get Can't Help Falling over the line (twice, we're not even talking about the developmental edits where I basically rewrote the entire thing because I worked out the plot AFTER I turned it in. Yes, my editor is an actual saint).
But a writing community doesn't work when you're the person constantly in need. Once my high-maintenance episode was past my critique partners had their own writing and deadlines that they needed me to come into bat for them on. And if, for whatever reason, I couldn't help them with their writing, then I found another way to show my appreciation. I am literally useless to one of my critique partners, so our deal is she saves me from looking like a punctuation Neanderthal, and I send her lots of New Zealand coffee.
Never Forget You Are Living the Dream
In the last fourteen months, there were many moments when it would have been easy to lose my joy in this whole crazy adventure. When my husband was away, my kids were sick, and I had edits due. When social media numbers stayed obstinately stagnant, despite my best efforts. When I felt like I was short-changing my family as I struggled to be present with them while my mind whirred through the overwhelming to-do list.
And in those moments I would pause and think one thing. I get to live the dream. I have an entire publishing team that believes in my writing. I have an editor that went into bat for me to acquire my books. I have early readers who love Close To You. Out of all of the thousands of aspiring authors out there, for some crazy reason, God opened the doors for my dream to come true now. He's entrusted me to live the dream.
---

---