Award-winning author Katie Ganshert was born and raised in the Midwest, where she lives with her family and their goofy black lab, Bubba. When she's not busy penning novels or spending time with her people, she enjoys drinking coffee with friends, reading great literature, and eating copious amounts of dark chocolate. Her upcoming novel, The Art of Losing Yourself, was a Romantic Times 4 ½ star Top Pick and releases April 21. You can learn more about Katie and her books by visiting her Website or author Facebook page.
Author By Night
The Opposite of a Night Owl
The more accurate title of this article would be Author by Morning. I'm the opposite of a night owl. By the time the day is done and the house is asleep, my brain is in no condition to write. At least not anything worth reading. I write with the roosters. I do now and I did when I started to think seriously about writing for publication.
I was a new mother when those thoughts began. I had this adorable bundle of (sometimes screaming) joy that was my baby boy, as well as a husband, a dog, and a full-time job as a fifth grade teacher. It seemed like the worst possible time to grab hold of a dream so big. But timing is what it is. The seed of a dream that had sat in my heart for so long finally germinated.
Which brings me to my first piece of advice: Nobody will take your dream seriously until you do.
I look back on those days and wonder how I did it. God-given determination is the only explanation. I would wake up at four in the morning. I'd spend time sitting with Jesus, enjoying a hot cup of tea (I hadn't yet given into the allure of coffee) and pouring out my heart to the One who put the dream in me. Then I would hit the computer and write for a solid hour before getting ready for work.
I did this before I had an agent or a book deal. I did this before I made a red cent as a writer. I did this until one manuscript became two, and two became three, and that third one really was a charm, because it snagged me a literary agent. A year later, we sold two of my books to Waterbrook Multnomah. It was a spastic, happy day I'll never forget, in which I was as close as I'll ever be to jumping on my desk and doing a jig in front of twenty-five fifth grade students.
The dream had become a reality.
And let me tell you, it got real. Being an author is about so much more than writing. All of a sudden, several other things were thrown into the mix. Guest blog posts. Interviews. Articles. Speaking engagements. Social media. Editing galore!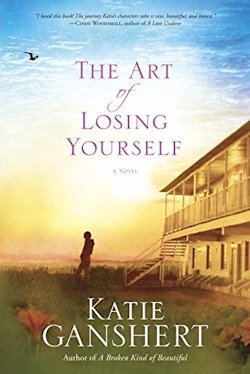 My early morning daily hour was no longer cutting it. After much prayer, my husband and I took a huge leap of faith. I resigned from my teaching position and became a work-at-home mom, naïvely thinking I'd have loads of glorious time on my hands. (You can laugh at me.) At the time, our son was now a rambunctious toddler. Not to mention a horrendous nap taker. On top of that, my schedule began filling up at an alarming rate with play dates and volunteering and all the things people ask stay-at-home moms to do because we're stay-at-home moms.
Which leads to my second piece of advice: Learn the art of saying no.
A lot of people won't understand your saying no, especially if you have not yet published a book. They will assume you have free time on your hands. Or they will think, "It's only fifteen minutes." But here's the thing. Getting started, finding that coveted groove, is the hardest part of writing. Answering the phone for a simple two-minute conversation might sound doable, but it can end up costing us a full hour of precious time.
This is where I found myself.
I had to go back to that first piece of advice. I had to take my dream seriously. It was all too easy to let a bunch of good things get in the way of God's best thing. For me, that was writing stories for Him. He created me to be a storyteller. He put stories in my soul, and if I was going to do them justice, I had to say no to a lot of good things. I had to cull my schedule. I had to say no to coffee and play dates with friends. I had to solicit help.
And I had to take my third piece of advice: Establish a work schedule.
This is something I tell all aspiring authors. Create for yourself a work schedule. If you have a spouse, make that schedule together. Then stick to it. When it's work time, go someplace where you won't be distracted, where regular life can't intrude. Hang a sign on the door of your office. Find a cozy corner at your local Starbucks. Turn off the phone. And get to work.
Doing this enabled me to balance all the demands of life. It helped me avoid work creeping into family time and family time creeping into work.
Of course, my working hours have changed throughout the years. Schedules fluctuate. Seasons come and go. Life happens.
Which leads to my fourth and final piece of advice: Reevaluate often and give yourself grace.
During some seasons the words pour out like the flood. Other seasons you'll feel like a dried-up well. In another season the words are there but the time isn't. Remember, it's a season. God has you where He has you for such a time as this. Do what you can do. Take advantage of the time you're given. Don't forget to rest. Make a habit of doing monthly priority checks. And thank Him for every word He gives.
This is how I've balanced life and writing. I hope it helps you, too.
---

---