Erynn Mangum is the author of the new Paige Alder series (Paige Torn, Paige Rewritten and Paige Turned), Match Made, the fourth book in the popular Lauren Holbrook series coming this December, as well as many other novels and e-novellas. She loves being the busy mom of two boys and spends the majority of her days outside playing with them. You can find out more about her and her books at www.erynnmangum.com.
Author By Night
A Cup of Fun, A Dash of Tedious
I was with one of my friends at the park the other day. We had met up to let our kids get some of their excess energy out. And by "excess" I mean really "normal."
While we were there, we got to talking about our lives outside of the kids. My friend asked me about my writing and how I was doing as far as making my deadline in a few weeks. Then she said something I rarely hear: "I realized the other day that you probably hate writing some of the time."
Ninety percent of the time, I get comments about how lucky I am to be able to stay home with the kids and write. And yes, a million times yes, I am incredibly blessed to do what I love. I love that I get to schedule my days, and, as long as I make my deadlines, I get the freedom to do whatever I want with the rest of my time.
However, some days I really, really do not want to sit down and write. There are days I would rather do almost anything else. Other days I invent almost anything else to do just so I don't have to write ("holy smokes, look at the grout by my fireplace! I have to clean that right now").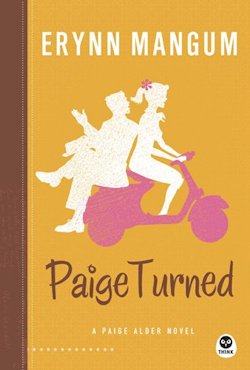 Have you ever been there?
I have met writers who gush about how they write for hours and hours and into the night, and they don't realize they haven't slept in days because the writing is just fighting to get out of their bodies. They talk about "hearing the voices" in their heads and how they ache to sit and get their stories onto the page.
I am so happy for them, but it is not like that for me.
Writing for me is work. Hard work sometimes. Much harder work now that I'm balancing it with two kids and a husband and the occasional side job and taking care of a house that seems to go from pristine to worse than a mass-egg-producing chicken coop within about ten seconds flat. I struggle to find a regular time to write, and once I find it, it only stays that way for a few weeks before kids change and schedules change, and all of a sudden I'm back to trying to squeak out a few words in the early morning or late night.
There are days when I get the boys into bed and the absolute last thing I want to do is work on my deadline.
Maybe you're like me. And maybe we both could use a little dose of encouragement and motivation today. Following are my Three Favorite Ways to Get Excited About Writing Time:
1. The hands down best motivation for me to get words onto a page is to have a sweet, freshly baked treat waiting for me when I finish my word count. I bake or buy cookies, lemon bars, brownies, or whatever sounds really good that day, and then I tell myself that I can have one only if I write two thousand words. Is this the same technique used on dogs? Yes. Is it effective? Yes.
2. I have heard that the best way to get motivated about working out is to put on your workout clothes and shoes. Supposedly, something clicks and you are ready to workout. I use that same philosophy in my writing. I cannot write in a messy room. Before I send my four-year-old to his rest time and I settle in to write, we take about ten minutes and clean up the living room. Figure out what scenery helps you get into the mood. Are you a coffee shop writer? Head to Starbucks. Are you a headphones-in, staring at the corner of your bedroom writer? Get to your room.
3. The snack and the clean room would all be a waste, though, if I didn't do this last thing: eliminate distractions. And in my house, I call the distractions Nathan and Parker. My boys are the most precious things in the entire universe, but if I have any hope of getting anything done, they and their endless questions and very kissable cheeks have to be out of the room. Rest and nap time are priorities. Or if naps don't align, I make sure to have kid-free time during the evening or early morning. I have tried to write while they watch Sesame Street in the other room, but it always goes poorly. It's best if they are out of sight, out of hearing, and out of reach of my "Yay, I Made My Word Count Lemon Bar."
I love to write. Sometimes I have to remind myself that I love it, but I honestly do love my job. It's not just a job or a career but also a calling.
How do you get motivated to write after a long day working a different job?
---

---