Cara Luecht lives in Sun Prairie, Wisconsin with her husband, David, and their children. In addition to freelance writing and marketing, Cara works as an English Instructor for a local college. Cara graduated summa cum laude with a B.A. in English Literature from the University of Wisconsin and an M.F.A. in Creative Writing from Fairleigh Dickinson University. Cara's first novel, Soul Painter, was released by WhiteFire Publishing in May of 2014. Her second novel, Gathered Waters, is scheduled for release in April 2015.
Author By Night
Time to Write
Every noble work is at first impossible.

Thomas Carlyle
A few things in life usually do not work if you wait for the time or the money or the right set of circumstances.
Having kids, for example. We have four. If we had waited until we could afford them, we'd have none. No one (I know, anyway) can afford kids—they're crazy expensive.
Going back to school. That's expensive too. It consumes your life and can be unbelievably frustrating. There's never a perfect time.
Writing that book. No one has time for that either.
But if the desire is in your heart, you do it.
If you want to be a mother, nothing is more important than holding your child. You have faith that finances will work out.
If you are burning to go back to school, you will find a way. You save money and make your coffee at home rather than spending $5 a day for Starbucks. You stay up late to study. You make it happen and have faith that your tomorrow will be better.
And if you have a story burning, if you wake up in the middle of the night with new plot points, if you kill off people in your imagination while you converse with your friends, time is not the obstacle that keeps you from writing that book.
We do the impossible every day. We just don't think about it.
But all that doing requires sacrifice. Learning to write while taking care of four kids was a process for me. It started with going back to school as an adult. It started with faith in myself and my family. And, like all good journeys, it began with a single step.
That doesn't mean I've found some kind of magic organizational calendar that keeps my life perfectly ordered. And it doesn't mean that I don't forget things and end up making a lot of apologies. What it does mean is that I know what is important for my family and me, and I leave the rest.
Writing that book while working and parenting and all the other –ings I must do is sometimes about sacrifice, but truthfully it's about faith. Faith that what I work on today will bear fruit in the future. Even with that faith, it can be hard to see the struggle in a positive light. In the dark, during the days where I am slammed with emails and trying to meet a deadline, the days when the kids are sick and my husband is traveling and the garage door breaks . . . those days have taught me that some things that I have to accept about my author-by-night life.
• I will go to bed with a longer to do list than I had that morning.
• My kids will have to do chores and tasks around the house.
• My house will not always be clean.
These things seem like negatives. To be honest, at one point, they were. Over the years though, I've learned to embrace them.
• So my list is longer, and some days I feel like I didn't get enough done. So what? I am needed—by my husband, my children, my students, and my jobs. Being needed can be hard but not as hard as not being needed.
• Some days my kids fold their own laundry. After teaching freshman English for a couple of years, I'm telling you, this is not a negative in any way.
• And the dirty house? I've come to develop a thirty-minute level of acceptance. As long as my house can be presentable for company in less than thirty minutes, we are good to go.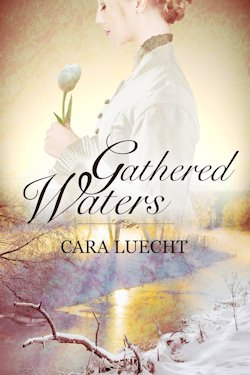 The positive spin on potentially negative circumstances gives me the ability to turn off the distractions and write. It has also given me the ability to show my children by example that working hard can and will pay off. They have watched me go back to school, graduate, face rejection, work at jobs I didn't necessarily enjoy, write way past their bedtime, go back to school, graduate again, face more rejection. And finally, they watched me cry when I read the email with my first contract for a book. They've seen it happen. Hard work paying off is not an abstract concept for them, and now that they are older, they face the world with the knowledge that what they do today makes a difference in their tomorrows.
Hebrews 11:1 says, "Now faith is confidence in what we hope for and assurance about what we do not see" (NIV). When I decided to go back to school, I had faith that the future I couldn't see would benefit from my sacrifice. Faith was the link between what was my obvious reality and my hoped-for result.
Without that faith I would have never even tried, because, from where I stood, it was impossible. I didn't have the time. I didn't have the money, and going back to school was giving me something else to fill my already impossibly full days.
But in the hard times, the good came through. D. L. Moody said, "Faith makes all things possible . . . love makes all things easy."
Writers often refer to their books as their babies. After all, you have to nurture them, give them attention, invest in them, and believe in them. As parents, we don't even see the sacrifices we make to give our children the best lives possible. We love them. They are not work. And if you are a writer, if you have stories inside you, if you are an author by night, the same principle applies.
I do not have the time to write. No author by night does. But we do it because we love it.
If you have a story burning inside but are waiting for the right time to start, I have news for you. You will never write that story. If you can find the faith to take that first step, to face that blank page and fall in love with the challenges, and if for a short time you can muster the hope to see the negatives in a positive light, then maybe that story will come out.
And maybe your faith will make the impossible possible.
---

---