Ginger Garrett is the author of several critically acclaimed books on women of history, including REIGN: The Chronicles of Queen Jezebel, DESIRED: The Untold Story of Samson and Delilah, and CHOSEN: The Lost Diaries of Queen Esther. Ginger is a popular motivational speaker at women's events and a frequent radio and television guest. Ginger has been interviewed by media across the country including Fox News, The New York Times, 104.7 The Fish Atlanta, FamilyNet Television, National Public Radio, Billy Graham's Hour of Decision, Harvest Television, and more. You can learn more at www.gingergarrett.com
For Writers Only
Hidden Blessings in the Harvest
At a Chicago airport, I overpaid for a fancy travel pillow, and for good reason: I was desperate to sleep on the flight. Bone weary from media appearances, I boarded the plane and noticed the woman seated behind me. She explained to the flight attendant that she'd had a neck injury and needed several pillows to get comfortable. "I'm sorry, we don't provide them anymore," the attendant answered.
Give her your pillow, the Lord seemed to say to me. But I had plans for that pillow! I had plans for that flight, and they involved plenty of REM-stage sleep. Yet as I reluctantly handed the stranger my brand-new pillow, a quiet peace renewed my body, and it was a great flight for us both.
Exhaustion and my own agenda had lured me to keep my focus on my needs, but Jesus gave the command to "lift up your eyes and look on the fields, that they are white for harvest" (John 4:35 NASB). If we lift our focus from ourselves, we'll see this harvest, the folks everywhere who need real help. God even makes a connection between our willingness to love others and our ability to love Him. "The one who does not love his brother whom he has seen, cannot love God whom he has not seen" (1 John 4:20 NASB).
Loving those we do see impacts our relationship with the God we cannot see. As we lift up our eyes, it's likely we'll see dozens of people—the harvest around us: neighbors, service workers, medical professionals, store clerks, church members, extended family. Thanks to technology, we are aware of those serving overseas as missionaries and military members. We can see thousands, or millions, in the worldwide harvest if we want to.
So how do we know which person we are responsible to reach out to? Is there a way to know which section of the vast harvest is our responsibility? A lawyer once posed a similar question to Jesus. "Who is my neighbor?" he asked (Luke 10:29 NASB). Jesus answered with the parable of the Good Samaritan and turned the question back to the lawyer. Jesus's reply prompted him, and all of us, that we should first re-evaluate the question itself.
Instead of asking, "Who am I responsible to love?" we should ask, "Who am I willing to love?" How we frame the question often reveals our motives. It may also reveal idols in our lives that we were unaware of, especially the sneaky idols that masquerade as impeccable morals and important errands. Jesus was criticized for spending time with the "wrong" people (see Matt. 9:10–11), and we might be, too. Our reputations may come under fire, but the most frequent casualty is our daily to-do lists; our idol is our agendas, those important goals and lists.
Who we are willing to love and what we are willing to sacrifice are immensely important questions. Who we love influences who we become. If we want to become the man or woman of God we were created to be, we must be willing to love those God puts on our paths, no matter the personal cost to our agendas or reputations.
Jesus's life reminds us that the wounded aren't in the way, but on the way, and that interruptions are part of His bigger plan for us. Study a list of Jesus's miracles, and notice what He was doing before almost every single one. He was doing something else, and usually something quite important. If ever there was an agenda that was mission critical, it was His. His time on earth was limited, and He was here to save the world. But repeatedly He stopped for interruptions. He didn't just slow down and give a brief blessing; He stopped. He really saw the people. He listened. He healed. The wounded and needy interrupted His work, and He repaid them with miracles. If you are not willing to have your day, or your journey, interrupted, you may not be able to love. Jesus shows us that real love is often just the willingness to be interrupted.
If you are still unsure which person God might want you to reach out to today, Jesus offers one more important clue: keep your eye out for the wounded, such as that man who "fell among robbers, and they stripped him and beat him, and went away leaving him half dead" (Luke 10:30 NASB). It's not probable that you or I will come across a bleeding victim of a violent crime, lying helpless in the street. It's very likely, however, that we'll encounter victims of the hard realities in this world. Many have lost dignity, and certainty they've been robbed of peace and security.
Learning to see the harvest around us, and the willingness to love them all, offers us challenges,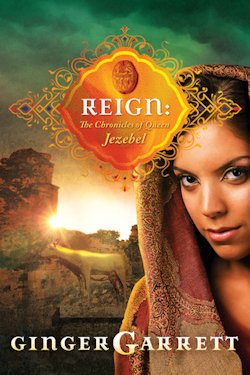 but it also offers blessings that may not come to us any other way. Isaiah 58:7–10 lists a wide range of gifts that belong to those who truly love their neighbors: light for our journey, speedy recoveries, righteousness leading us ahead, the glory of the Lord guarding us from behind, God's attention to our prayers, and the removal of gloom and darkness from our lives. It may be that when we pray for healing in our own lives, God will answer our prayer only after we bandage the wounds of another.
Finally, and perhaps the greatest blessing of all and to all, when we love others, we help complete the body of Christ. Scripture reminds us that this spiritual body is made up of many parts that work together and complement one another (1 Cor. 12:26–28). When one part is missing or weakened, the entire body suffers. Perhaps this suffering has been quietly evident in our lives all along. C. S. Lewis wrote in Mere Christianity, "If I find in myself a desire which no experience in this world can satisfy, the most probable explanation is that I was made for another world." But what if part of our spiritual longing, that restlessness and vague desire that sneaks up on us at odd moments, is also a longing for the missing members of our spiritual body?
We may never know all that is at stake when we lift our eyes to the harvest and choose to love the wounded. We will sacrifice hidden idols, important agendas, valuable time, and cherished self-interests; yet what we receive in return will be a harvest of righteousness beyond all imaginings. A moment's interruption today may unlock an eternity of blessings for you and the entire body of Christ.
---

---