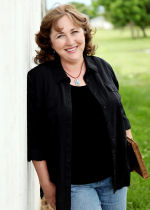 I am fascinated with what I've learned about the lives of my Amish friends. Like many outsiders, I expected the women to be downtrodden and overworked. I expected their days to be filled with never ending drudgery brought on by too many children and too few conveniences. I felt sorry for them in so many ways. That they weren't allowed to drive cars, use electricity, or wear pretty clothes saddened me.
I went into my relationship with Amish women filled with respectful but free-floating sympathy for them. Now, after several years of close contact, I'm a little envious. Here's why:

1) Amish men's work ethic: One would think that the emphasis on husbands being the leader in the home would oppress the women. From what I've seen, the opposite is true because of the enormous accountability within the Amish church. Not only is a man expected to be sexually faithful for life and treat his family well, he is also to provide for his family—enough that the wife is free to stay home and raise the children. The Amish learn from an early age to be hard workers. If an able-bodied Amish man were to choose not to support his family, the church bishop would meet with him about it. If a young man has a problem finding work, the network of Amish friends and family will help find him one. Or they will help him create one. In the Amish homes I've stayed in a mutual respect between husbands and wives for one another's roles as prescribed by their culture is evident. He makes the living. The wife's job is to manage the money well. She usually has a small home business on the side once the children are older and can help. Most of the Amish women I know feel some pity for working Englisch mothers who leave their children with babysitters every day.

2) Amish women's rich, multigenerational, social lives: They are so incredibly connected to one another that I'm usually left confused from trying to decipher their web of relationships. Someone's having a baby or is ill? Half a dozen friends help out with food, housecleaning, or child care. No one in need is ever left to struggle alone. When there isn't a need, they simply enjoy one another's company. Morning "coffees" in one another's homes is frequent and cherished.

3) Close-knit families: One family of six grown sisters I know takes turns hosting lunch for the others and include their mother and sisters-in-law. These gatherings are riotous, happy events with children being passed from one sister's lap to another. Shopping is almost always a social event as well, especially if the stores are far enough away to warrant hiring an English driver. Picnic baskets are packed, phone calls made to fill the van with friends and relatives. To someone who has known the isolation of living in a city with no relatives and only nominal friends, this is impressive.

4) Shared work: Events like hosting church or weddings always involve a "work frolic," complete with plenty of friends to clean the house from top to bottom at least once a year. To the Amish, work is a "frolic" because there are so many hands to help and so much fun and laughter while working.

5) Plain clothing is freeing: An Amish woman can whip up a new, simple dress in an afternoon. Not only is it inexpensive, but no time is wasted worrying about what to wear or being in style. As long as their dresses fit the unifying Ordnung (rules) of their particular church, they're good to go.

6) Different grooming expectations: No makeup to apply. No hairstyles to worry about. No jewelry to match to outfits. An Amish woman can throw on a simple dress, don a fresh white prayer kapp, and look as pristine and pretty as a picture.

7) Magazine-perfect homes not expected: Their homes are plain, comfortable, and utilitarian. There is no pressure to turn it into a work of art. I have never had an Amish woman apologize to me for her home. Many of my friends do that habitually. I did, too—until I spent time with the Amish and discovered that I would much rather feel welcome than be impressed by someone's decorating scheme.

8) Lots of time outdoors. Flowers and gardening are important, along with caring for animals. They live a natural and healthy lifestyle.

9) Lack of TV and computers: Amish children, from what I've seen, are well behaved. I think part of that good behavior comes from the lack of these two items in their lives. Without electric lights, they go to bed early and everyone gets a good night's sleep instead of staying up late and waking up tired.

10) No CNN: They lack "the sky is falling" mentality. I believe it is because they do not live on a constant diet of news programs. They deal with people on a personal and local basis. If a tornado takes a neighbor's barn, the Amish are there to help, but they don't obsess over bad things happening far away. This adds to the peace I feel in their homes and see in their lives.

11) A nice culture in which to grow old: Amish people rarely end up in nursing homes. They usually move into a daadi-haus, or "grandfather's house," that is built next door to many of the large homes. There they continue to work in whatever capacity they can, while teaching their grandchildren and advising their grown children. They are valued in their families and community for their wisdom and spiritual maturity.

12) One percent divorce rate: Marrying for life is taken seriously. This creates great emotional security for the parents as well as the children. Amish seldom deal with divorce turmoil.

13) Lack of litigation: The Amish do not sue. Instead, they foster a spirit of forgiveness. I'm sure it is not always easy, but there is wisdom in this. I can see how it would be potentially freeing to erase the idea of litigation from one's life.
Do I want to convert? No, but I believe the Amish can teach us what we can incorporate in our lives without "going Amish":
Fostering simplicity within our homes
Nurturing a culture of forgiveness and respect
Valuing our elderly
Frugality leading to a freedom from want
Believing that God is ultimately in control
Living a slower lifestyle
Freeing ourselves from TV and Internet addiction
Living outdoors as much as possible
Creating stronger bonds between women
Spending time around the dinner table, getting caught up on one another's day
Committing to marriage and family through integrity and keeping promises, not relying on "feelings"
None of these things require driving horses and buggies, wearing beards and bonnets, or giving up electricity.
I have a friend who runs a bed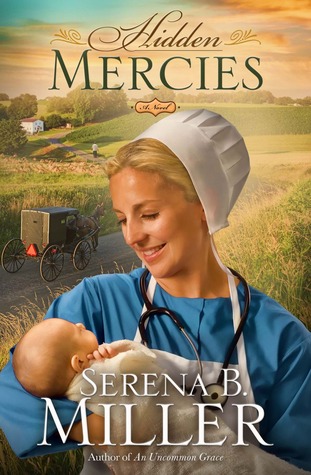 and breakfast in Holmes County and also drives for the Amish. She and I have laughed together about how much we have been changed by our association with our Amish friends. For instance, I planted a garden this year. I'm not at all proficient at gardening, but after watching my Amish friends happily setting out plants, I was hungry to dig in the soil. After experiencing the joy of communicating around an Amish dinner table, my husband, son, and I try harder to eat together every night. I have found myself using less makeup. I don't bother with acrylic nails and manicures anymore. Some women enjoy this. I do not, so I gave myself permission to stop. I have been purposefully creating more time to enjoy friends. I've simplified my wardrobe. I'm systematically ridding myself of unnecessary possessions. My home is becoming less cluttered and more useful.
In other words, as I've studied and observed the Amish to write well-researched books, the Amish have remained exactly the people they were when I met them. I have changed—in many healthy and positive ways.
---
Serena Miller and her minister/carpenter husband live in a southern Ohio farming community. She was delighted when an Amish settlement formed not far from her home and has enjoyed getting to know these hard-working people. Her novel, An Uncommon Grace, explores the world inside the most conservative Amish sect of all—the Swartzentrubers. Her upcoming novel, Hidden Mercies, was inspired by a close friend who is a practicing Old Order Amish midwife.
---

---