Terry Burns writes inspirational fiction and is an agent with Hartline Literary . As a writer he has a series that began with Mysterious Ways from River Oak Publishing and the series bears that name. The second, Brothers Keeper came out Feb 1, 2006 and Shepherd's Son came out January 1, 2007. That gives him 24 books in print counting the nonfiction and short story collections. Other fiction includes Trails of the Dime Novel, a trade paperback from Echelon Press and in audio from JBS Publishing. He has published over 200 articles and short stories. A popular speaker at workshops across the country, his available works as well as a daily blog can be found at www.terryburns.net. As an agent Terry says "I'm looking for a good book, well written, aimed at a market that looks promising, and where I feel I have the contacts appropriate to be able to sell the book in that market."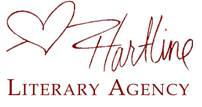 My Client Group
I've been asked to use the column this month to talk about how things seem to be picking up in the industry, specifically how I see it with my own clients. I can do that, and brag a little in the process.




Bonnie Calhoun and Michelle Sutton have signed a two book deal with an option for a third with Abingdon Press entitled the Madison PI Series. The first book is titled Thicker than Sisters. Michelle is Tamela Hancock Murray's client and I represent Bonnie so it is a co-agented project. Release date is not yet set.




Jill Williamson's By Darkness Hid is the first of a three-book series out now at Marcher Lord Press and available at Amazon and other places. "In this medieval fantasy debut, idealistic servant Achan Cham dreams of becoming a Kingsguard Knight, while Vrell Sparrow disguises herself as a boy to escape an arranged marriage. She has a supernatural gift of being able to communicate to Achan without words. This thoroughly entertaining and smart tale will appeal to fans of Donita K. Paul and J.R.R. Tolkien. Highly recommended for CF and fantasy collections" (Library Journal, April 2009).




On July 12, Tammy Barley launched her new title, Love's Rescue, the first of a three-book series with Whitaker House entitled The Sierra Chronicles. It's available at your local bookstore or any of the major online sites, including Amazon.




Linda Apple has a new book out entitled Inspire! Writing from the Soul from AWOC Books. Find out what it takes for your story to catch the eyes of publishers and connect with the hearts and minds of your readers. Learn how to inject emotion, the five senses, and purpose into your life experience stories, devotionals, articles, and fiction.




Graham Garrison has Hero Tribute coming out from Kregel Publications in October. You can pre-order it at Amazon. A young reporter has to deliver the eulogy for a war hero. Why him? What can he say that people who knew the man intimately can't say better? Finding out is a fascinating story.




Jennifer Hudson Taylor's Highland Blessing is slated for release in May from Abingdon Press. No pre-order point given yet. Bryce MacPhearson and Akira MacKenzie must learn to trust each other and forgive while bridging the hate between their clans into a peaceful settlement, but first they must discover the traitorous murderer in their midst and allow God to stretch their faith.




Mark Littleton's The Impossible Year s is contracted at Oak / Tara (formerly Capstone). The release date is not yet set. He also has two separate five-book series contracted to them.




Max Elliott Anderson has a two-book reprint deal and two new books in the works for Baker-Tritten Press.




Amy Alessio has three separate contracts for projects for the American Library Association aimed at the professional library market. The first title is Ready Reference to Mind-Bending

Mysteries and Thrillers for Teens. Release dates to be announced.




Trish Porter's Rekindle Your Dreams will release next summer from Bridge-Logos.




Randall Mooney has a new nonfiction entitled Robbing God coming out soon from Crossover Press.




I have a book coming out myself from Mountainview Press entitled Saint's Roost. It's a completely rewritten version of a 2002 book from The Fictionworks entitled To Keep a Promise, thirty thousand words larger with brand new content and story line.




In addition to these titles that either are out or are contracted, we have a number of others that are getting close. We don't formally identify and announce until the contract is signed, but we have an author with a tentative two-book deal at Abingdon Press simply awaiting the signing of a contract.




A tentative deal is pending on a nonfiction title at the University of Oklahoma Press.




A couple of other clients have deals pending with Sheaf House as they launch their new nonfiction line. Again, we are just waiting on a contract, and a third client is getting close.




We are discussing a book deal with Zonderkidz, which includes the possibility of a series. Another client has reached the same level of series discussion of a project over at Barbour.




The cumulative effect of these projects shows that business is picking up for the industry. At present I have fifty-five clients, and of those, fourteen have published or are contracted to publish since becoming clients. Six have reached tentative agreement with publishers and are just waiting to advance to contract, and seven have advanced to a full read and submission at the committee level, which means that over half of my clients have reached the point of at least being under serious consideration.




We continue to get solid submissions out on the rest of my clients and search for meaningful opportunities for their projects. I'm pleased to say that I am listed as number three on the Publisher's Marketplace list of agents getting debut books by authors published.




Usually we spend this time talking about generic industry moves and statistics and things that point to what the industry is doing. We thought an inside look at what is going on with my client group might be even more enlightening. They are a tight group and support and pray for one another, and I keep them all in the loop with a weekly update in addition to whatever personal communications might be involved. Hope you find this peek under the hood interesting.