Founder Joyce Hart began her career in 1978, selling Christian books at Whitaker House Publishing. She was a secretary to the vice president and the editorial department. She worked for Whitaker for eleven years, the last three of which she was the Vice President of Marketing. Her specialty was Special Markets, selling to chain bookstores, ministries, book clubs, catalogs, and rackjobbers.

She founded Hartline Marketing in 1990 and represented several small companies, including New Leaf Press and Victory House Publishing, handling special markets for both for many years. Hartline Literary Agency, a division of Hartline Marketing, was founded in 1992. Joyce has cultivated strong relationships with every major CBA publishing house and has outstanding long-term relationships with key editors in these sought-after houses.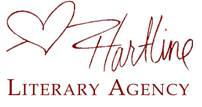 CBA Retailer Reports:

Two Christian publishers are planning to release additional biographies about Alaska Gov. Sarah Palin, who was recently chosen to be the running mate by Republican presidential candidate John McCain.




White Stone Books will release Sarah Palin: The Real Deal by G. Robert James.




Meanwhile, Sarah Palin: Faith, Family, Country by Susan Sherwood Parr (Bridge-Logos Publishers) is scheduled to hit bookstores on October 10.




Earlier this month, Tyndale House Publishers began distributing a paperback edition, with an updated title, of Sarah: How a Hockey Mom Turned Alaska's Political Establishment Upside Down by Kaylene Johnson, which was recently released by Fairbanks, Alaska-based Epicenter Press.




Baker announces promotions. Baker Publishing Group announces a number of recent promotions in editorial, marketing, and sales:




Jennifer Leep, acquisitions editor with Revell for the last eight years, has assumed the position of editorial director for Revell. Leep began her editorial career at Baker Publishing Group in 1996.




Leep replaces Lonnie Hull DuPont, who has become executive editor for Revell. DuPont recently chose to transition into a role that would allow her to continue in acquisitions, but also work on her own writing.




Jim Kinney is promoted to associate publisher, while also continuing as editorial director of Baker Academic. Kinney has worked in the publishing industry for twenty years, since 1996 with Baker Publishing Group. He became editorial director of Baker Academic in 1999 and has led that division to steady annual growth.




Robert Hosack is promoted to executive editor, Baker Academic and Baker Books. He has been a senior acquisitions editor, serving Baker Academic and Baker Books since 2001. He began his career at the former Victor Books, where he developed the BridgePoint imprint. After the BridgePoint line was purchased by Baker, he subsequently joined the Baker staff in 1997.




Vicki Crumpton is also promoted to executive editor, Revell. Crumpton began her publishing career with Broadman & Holman Publishers in 1989. She joined Baker in 2001 as senior acquisitions editor. Her accomplishments include two New York Times Best Sellers, a number of other CBA best sellers, and Gold Medallion finalists and winners.




Fiction author tour reaches out to kids who may never read books. Not all stories end happily ever after, especially when a child cannot read. This is one reason why eight fiction authors will put away their pens and computers and hit the road October 3–11, 2008. As the Motiv8 Fantasy Fiction Tour travels to eight cities throughout the West Coast, they will partner with Charcter4Kids to confront head-on the issue of adolescent literacy.




In hospitals and after-school programs from Seattle, Washington, to Los Angeles, California, the Motiv8 authors will deliver spirited programs to young people, during which hundreds of age-appropriate character-building books will be donated. The goal is to encourage reading and help mold positive thinking and behavior. On October 7 at 11 a.m. PST, Motiv8 will visit Children's Hospital Central California in Madera, California, and later that day at 3 p.m., they'll work with first through third graders at Read Fresno. Similar charity events are currently being booked along the occidental route.




Approximately 8 million of the 32.5 million students in fourth through twelfth grade read below the National Assessment of Educational Progress's minimum or "basic" standards for their grade level, according to a 2003 Analysis of the National Center for Education.




Like the characters in their best-selling novels, this new breed of faith-based fantasy fiction authors representing eight separate publishing houses will wear medieval cloaks with steel swords by their sides. In addition to speaking about literacy, they also will engage thousands of their fans during scheduled book signings, school and church programs, and a book fair.




The Motiv8 Fantasy Fiction Tour authors and their publishers are Bryan Davis (Zondervan), Christopher Hopper (Tsaba House), Sharon Hinck (NavPress), Wayne Batson (Thomas Nelson), Donita K. Paul (WaterBrook Press), Jonathan Rogers (B & H Publishing Group), LB Graham (P&R Publishing Group), and Eric Reinhold (Creation House).




For more information about the Motiv8 Fantasy Fiction Tour authors, scheduled events, book titles and blogs, visit www.fantasyfictiontour.com.




FROM PUBLISHERS MARKETPLACE:

Sony Announces Third Version of Their Reader




Sony's "third generation" of their Reader Digital Book was announced yesterday, for release next month. The new version adds a touch screen, letting readers "flip pages with the slide of a finger." You can also use fingers or a stylus to search, create notes, and highlight text. The touch screen provides a pop-up "virtual keyboard." It also adds a built-in LED reading light to help in low-light situations. Sony promises to relaunch a better version of their online ebookstore this month as well.




A Business Week blogger calls it Sony's "best so far." Head of the Sony Digital Reading Business Division Steve Haber indicates to BW "the company has transferred all hardware and software development to the United States and plan to make a full press in the coming year to take electronic readers mainstream."




But there's no indication of adding Macintosh compatibility, and the Reader remains tethered to the ("I sell feesh and I'm a . . .) PC for the foreseeable future with no wireless connectivity on the way—at least in the US. Haber indicates that versions in other parts of world may add wireless connections soon.




Wired notes that "several major textbook publishers were in attendance at the release, further emphasizing the fact that Sony envisions college students as their target market." But at $400, the new version costs $100 more than the existing one.




Paul Baggaley will fill the long-empty slot of publisher for Picador in the UK, vacated when Andrew Kidd became an agent with Aitken Alexander in the spring. He has been publishing director at Harper UK Perennial.




At Harper Children's, Erica Sussman has been promoted to editor. She has been with the company since 2004.




The Kindle is not lighting the world on fire, but many readers are finding it a good gateway device. The ebook business is building itself without the perfect device. eBooks are not going to be the next big thing; they're going to be a thing, just a part of a complex mix of reading choices.




E-book Royalties: 25% on the net seems to be the norm among major ChristianpPublishers, However, some are as low as 6% on the retail price.




CHRISTIAN E-TAILING SHARED THIS RECENTLY:

The Shack remains at the top of ECPA list.




Fireproof still in top 10




Fireproof remained in the top 10, placing at No. 8 at the weekend box office while earning an estimated $4 million from 852 theaters, according to BoxOfficeMojo.com.




The drama, which stars Kirk Cameron as a firefighter who turns to God to rescue his marriage, debuted at No. 4 the previous weekend with $6.8 million total receipts in just 839 theaters nationwide.




Fireproof finished two spots ahead of Religulous, a satirical documentary about religious fundamentalism featuring comedian Bill Maher—one of seven movies that opened on the weekend. On Oct. 10, Fireproof's distributor, Samuel Goldwyn Films, will add another 200 theaters for the movie, which has made $12.5 million so far despite a $500,000 budget, Time magazine reported.




Buoyed by grass-roots support and bulk ticket purchases from churchgoers as well as some Christian retailers, the film has received mostly good reviews. "Fireproof may not be the most profound movie ever made, but it does have its commendable elements, including that rarest of creatures on the big . . . screen: characters with a strong, conservative Christian faith who don't sound crazy," The New York Times observed.




The Hollywood Reporter added: "While hardly sophisticated in its approach and certainly not polished in its technical elements, the film does get its heartfelt message across with undeniable sincerity. Its success at the box office, which will no doubt continue on home video, demonstrates that there's no shortage of filmgoers dissatisfied with cynical Hollywood product."




Meanwhile, there are now 600,000 copies in print of The Love Dare (B&H Books/B&H Publishing Group), a marriage book written by the film's coproducing brothers, Stephen and Alex Kendrick. The book was ranked No. 8 on Amazon.com's best-seller list at press time.




Featured on Fireproof, John Waller's "While I'm Waiting" hit No. 3 last week on iTunes' Christian song chart. The song is from his 2007 debut album, The Blessing (Beach Street/Provident-Integrity).




CHRISTIAN E-TAILING ALSO TOLD US: Standard Publishing donated a library of books to a new home for a family spotlighted on ABC's Extreme Makeover: Home Edition show, last night.




The popular reality series traveled to the Cincinnati suburb of West Chester, Ohio, to help Greg and Ginger Akers—parents of three children with special needs, two of whom are confined to wheelchairs. The family received a wheelchair-accessible, ranch-style house covering 3,500 square feet.




Standard Publishing also donated $20,000 in books and resources to the Akers' church, the educators responsible for their nomination to the show and volunteers working on the Extreme Makeover project, which was taped in July.




"We were so moved by the community's response that we wanted to participate in helping this very special family," said Heather Gims, marketing manager with Standard Publishing. She added that "it was also incredible to have the opportunity to share" The House in the Middle of Town, a Standard children's picture book by Crystal Bowman that is based on Mark 13:31, where Jesus taught about loving our neighbors as ourselves. "The story parallels perfectly with what the Akers family just experienced," Gims said.




Standard Publishing President Larry Carpenter added: "It's great when the content of a book can come alive, and the Christian acts that it chronicles can be shared with the world."




To continue in the spirit of serving others, Standard Publishing will donate a portion of the sales of The House in the Middle of Town to local Habitat for Humanity projects, company officials said.




PUBLISHERS LUNCH:

At Houghton Mifflin Harcourt, Susan Canavan has been promoted to executive editor in the trade and reference division. Canavan has been at Houghton for nine years.




Former agent at Dupree/Miller and editor at Simon Spotlight Entertainment Michael Broussard has joined iSB New Media as executive vice president. Based in LA, the company calls itself a "multi-media talent platform" that integrates speaking (the parent company's properties include the International Speakers Bureau), books, licensed products, programming, distribution, and web-centered marketing. Translated, that includes "literary representation of several major personalities."




The UK's Super Thursday




For Jews this Thursday is the holiest day of the year (Yom Kippur), but for Brits it's when 800 big holiday titles are published, "three times more than an average day." Borders UK category manager Michael Jones coined the moniker, and he tells the Guardian, "So many of the really big books that are contenders to be in the top 10 are coming out. I can't remember there being one day or even one week when it's been like this. We've known about this day for a while so we're prepared."




PUBLISHING TRENDS REPORTED:

The American Book Producers Association (ABPA) hosts its semi-annual all-day seminar in New York on November 5. This year's afternoon panels will include "The Internet: Its Impact on Publishing" and "What's Next?: Future Trends in Publishing." For more information, e-mail office [at] ABPAonline.org.